Amy has asked all us knitters and crocheters out there to share their Works In Progress, so I'll share my current knitting project.
This is my WIP in blue and cream.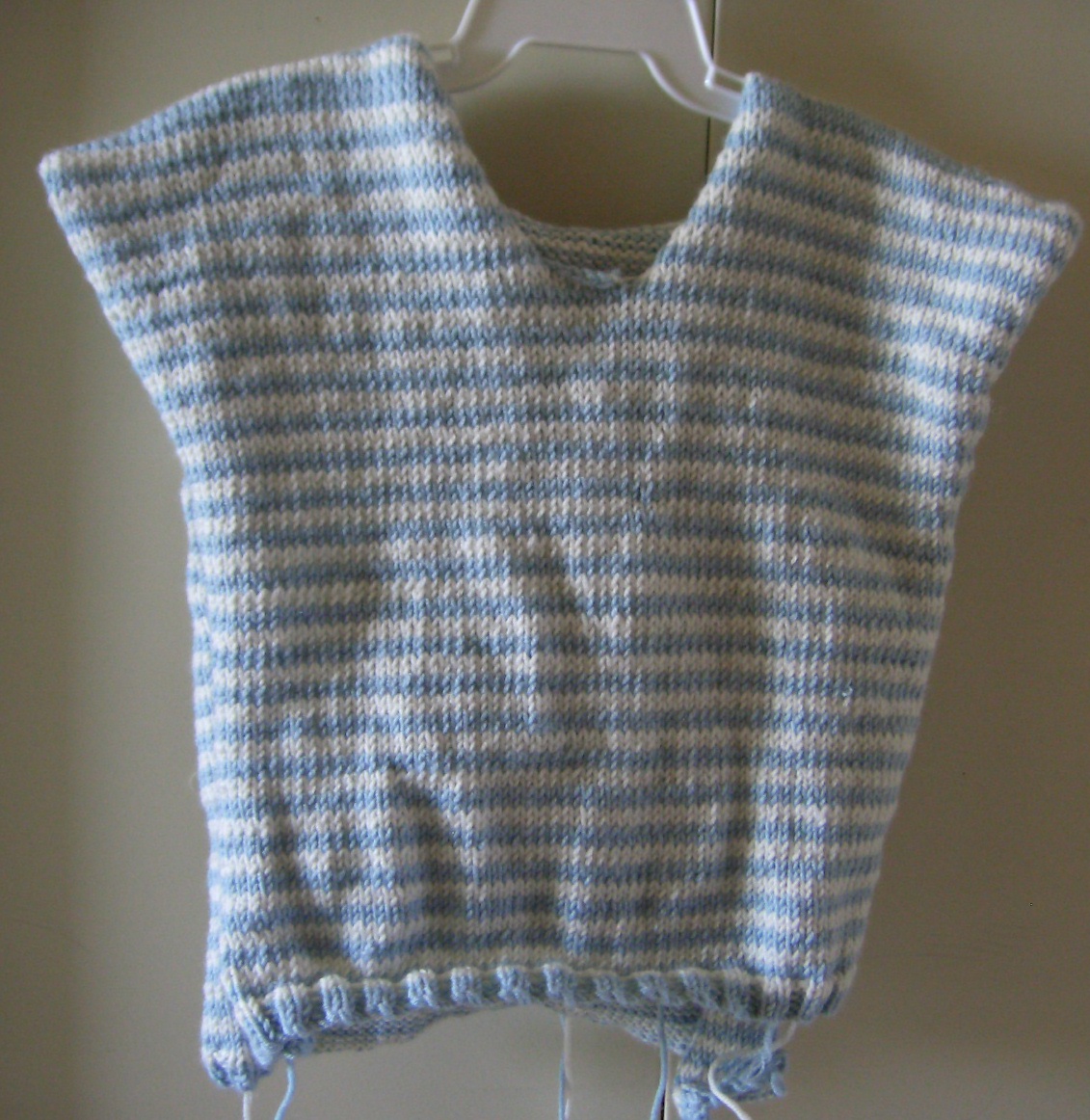 This is a sweater out of Debbie Bliss' book, Baby Cashmerino. I love Debbie Bliss! The sweater still needs sleeves, but the hood is already there, hanging down the back. I did a totally amateurish job finishing up the shoulder seams, but hopefully anyone who actually looks at them will not comment or even better, offer to show me how to do a better job. My friend Shanti made Nicholas the same sweater, in green and cream, which he has been wearing all winter. I just love it and I knew I needed to make him one, too! She did a great job on the seams! She is in the Navy, about to take command of some sort of ship (I know she's just rolling her eyes at me), but maybe she'll have some time to come up to DC and show me how to do the edge around the hood. I have read the instructions and I understand the words, just not too sure about how to actually accomplish it.
This is the sweater Shanti made for Nicholas. Didn't she do a great job?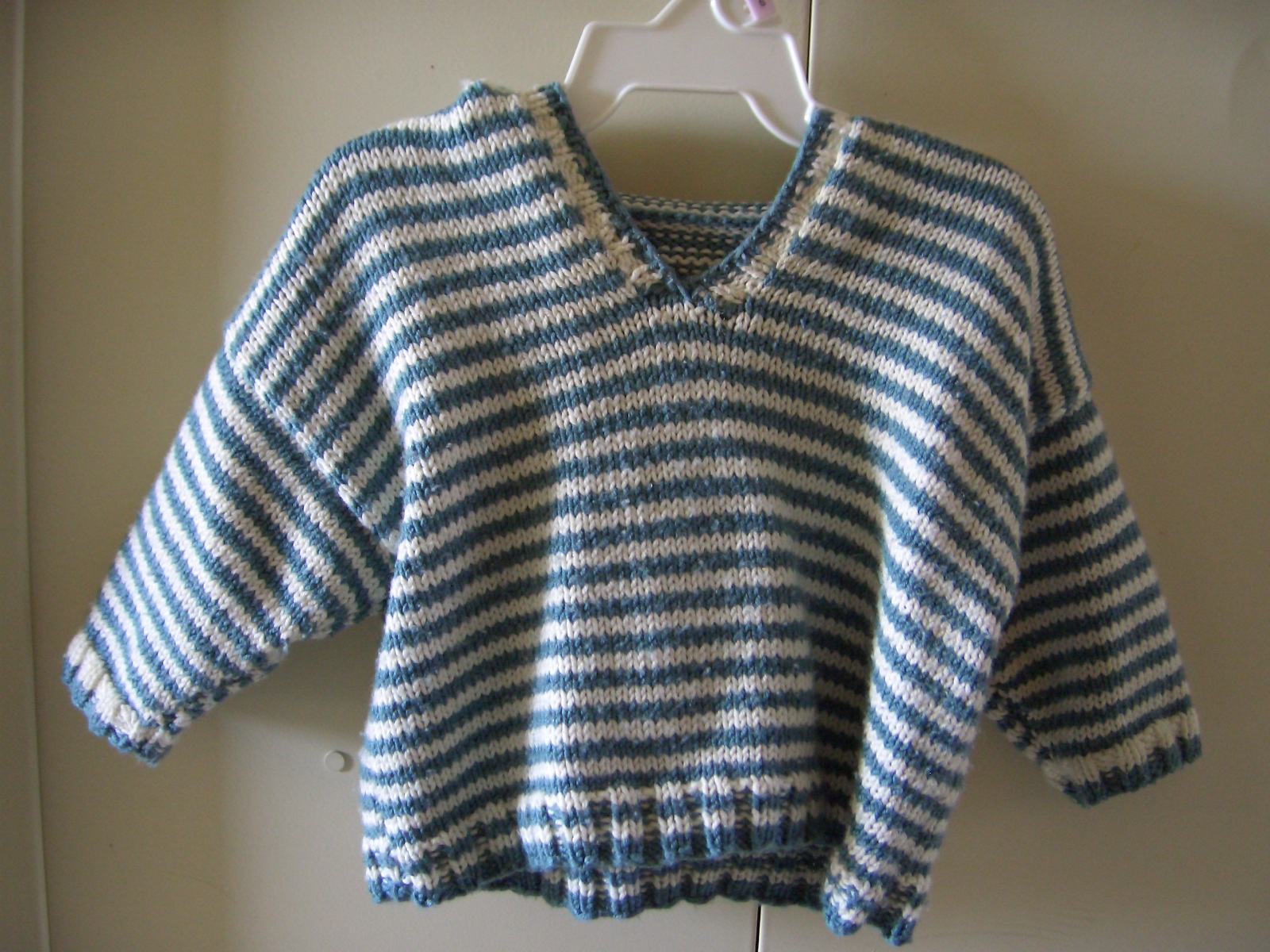 Shanti and I go w-a-y back to 1987, I think. We were Civil Air Patrol cadets together, perhaps the 2 shortest full grown cadets ever. She's the only person I know who is as into crafting as I am. One summer when I lived in San Francisco and had a car, we were able to spend a lot of time together and be crafting buddies. Even though she's in the Navy and we're Army, we have been attempting to follow her around the country and live near her. She was actually at Annapolis while we were in the DC area the last time. Then she moved. Then she was at the Pentagon until like 2 weeks after we moved to DC. Maybe she's avoiding us. Hmm.
I do have one other Work In Project, but I'm not prepared to share it right now. It has a story to go with it which will need telling. First I have to finish the project. It should be done by the end of the week and then I'll share.

Print Friendly
More Mac and Cheese, please!