Whew! We've been soooo busy getting ready for all our visitors that I have become a bad blogger. Not to mention our comcast high speed internet went to comcast no speed internet for 5 days…Anyway, I'm back.
The CHCH challenge has been a great blessing in trying to get ready for our family. To start the week, I check to see which rooms we'll be working on. I turn to that page in the organizer and check off the tasks that I don't need to take care of and write in the things I need to do that aren't listed. I try to schedule in 2 15 minute blocks of time to work on my CHCH tasks each day. More than that and I have a hard time getting into it. But I can work for 15 minutes at a time and it is really amazing what I can do in that time. For some of the areas, I have less that I need to do so I work on other areas of the house. Other times I work on another room altogether. Because we are expecting 9 people this week, I really needed to work on our guest room, living room and backyard more than I need to take care of our bedroom. That's ok, because when the backyard comes up on the CHCH calendar, I'll be working on our bedroom.
Here's the before picture of our front flower beds: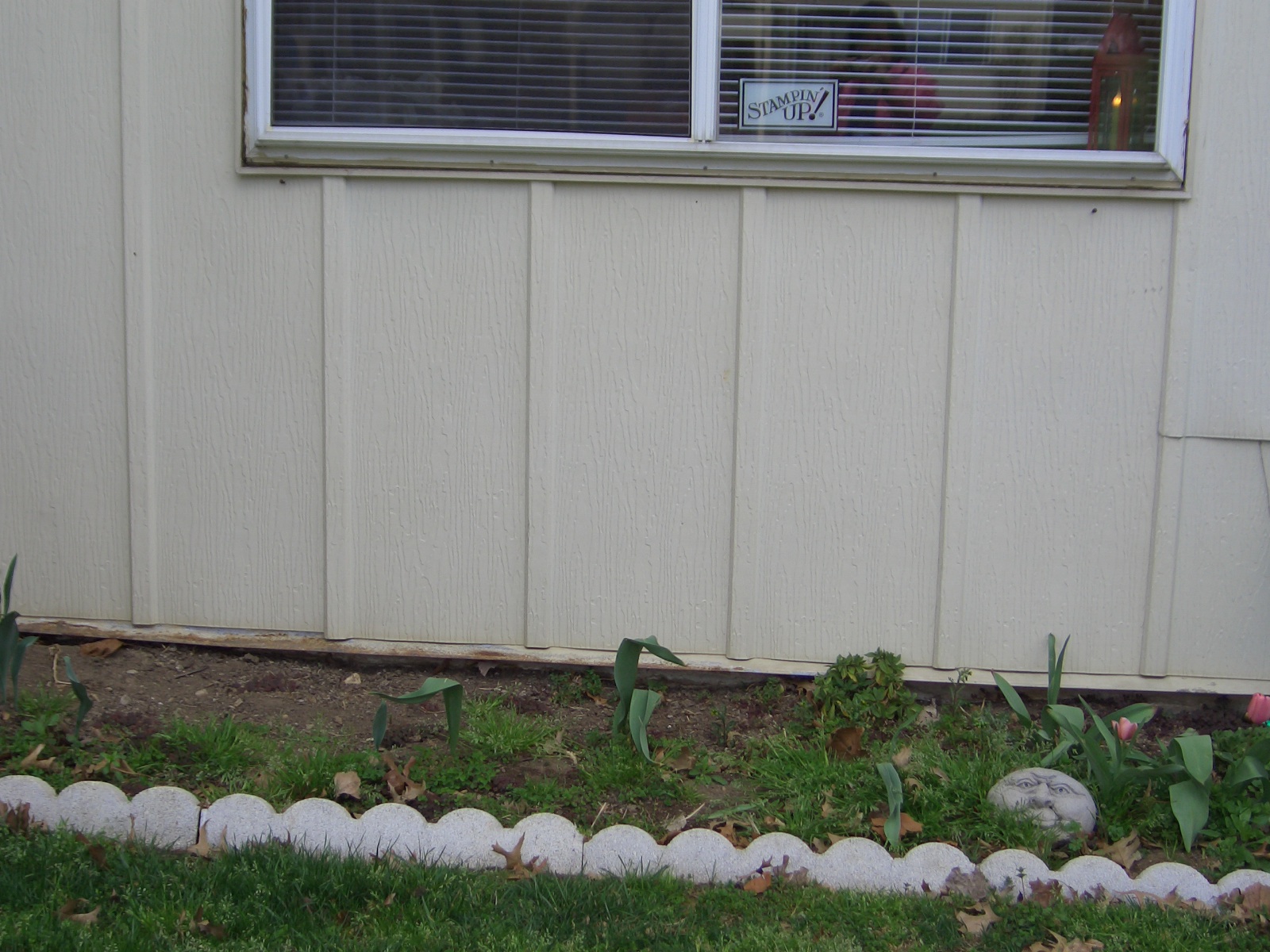 Everything green is a weed.
Here's the after: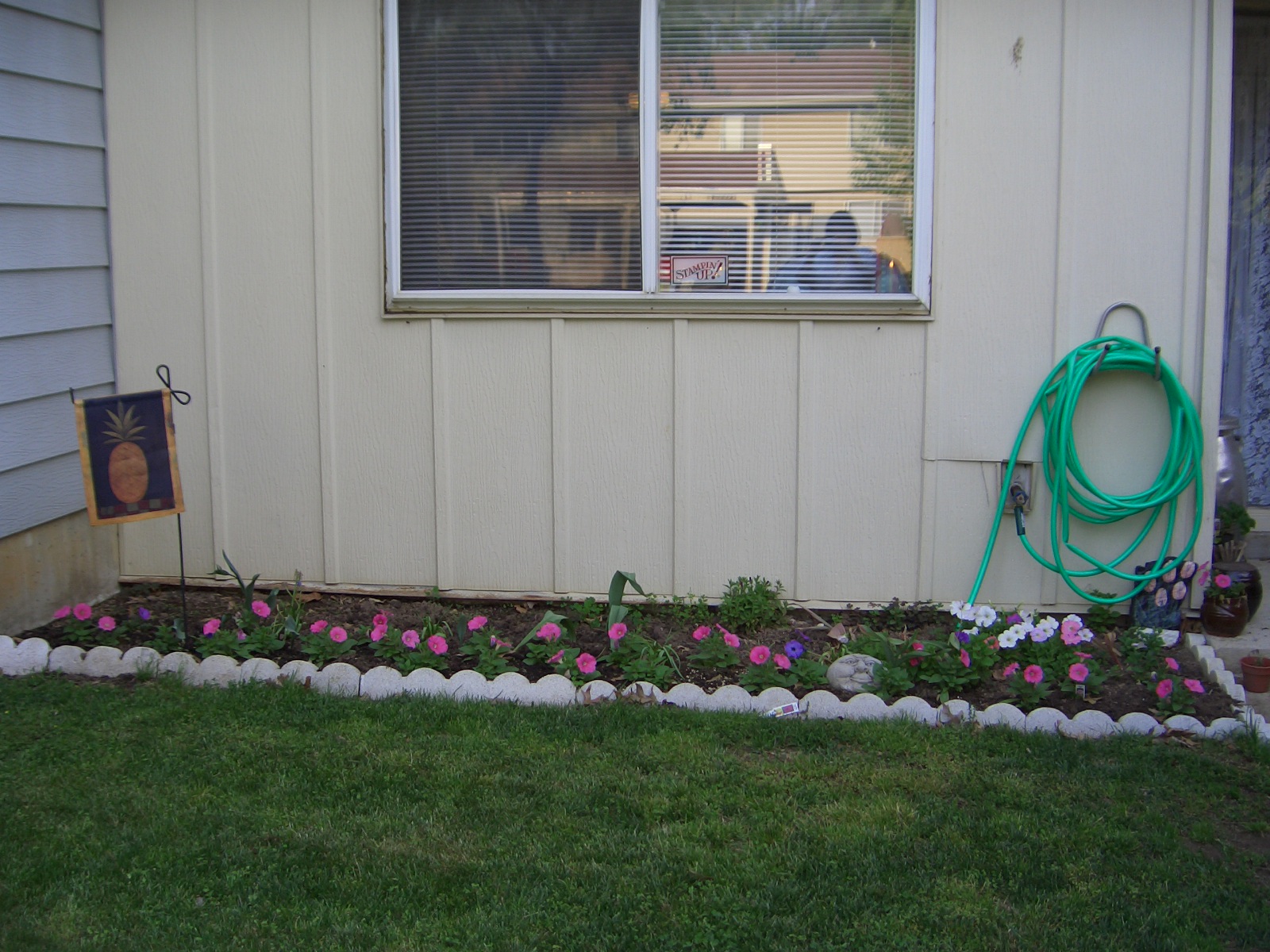 I'm not thrilled with the hose being there. Maybe I'll move it to the backyard. But those are the petunias the children and I planted. Petunias are one of the only flowers I can grow, along with impatiens. I have also had success with tomato plants. I am the grim reaper to ivy and ferns.
Here's the "after" for our backyard: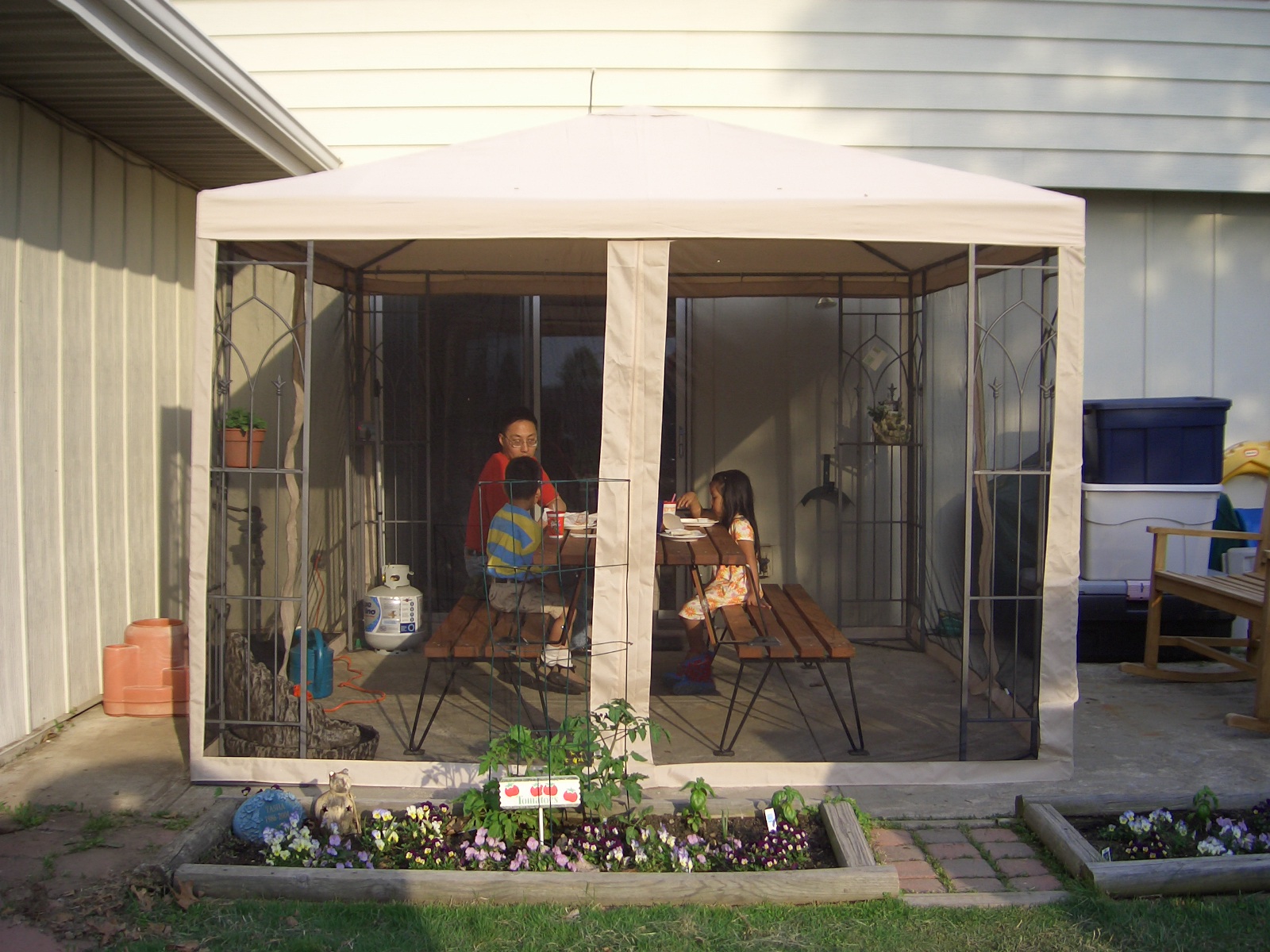 We bought this gazebo at Target and Phil and the kids put it up in about 30 minutes. The picnic bench was made by the inmates at Ft Leavenworth and it converts into 2 benches. Since we put it up on Saturyday, I don't think we've eaten one meal inside the house, including breakfast. I need to take an after after picture of this area. Phil moved those boxes on the right to another area.
Here's one of the flower beds. I'm trying my hand at violas. I put in 2 varieties of cherry tomato plants for Charlotte plus some basil for me. I found the tomato plants covered with tiny little flying things today so I sprayed them with biodegradable soap and water. That should take care of them.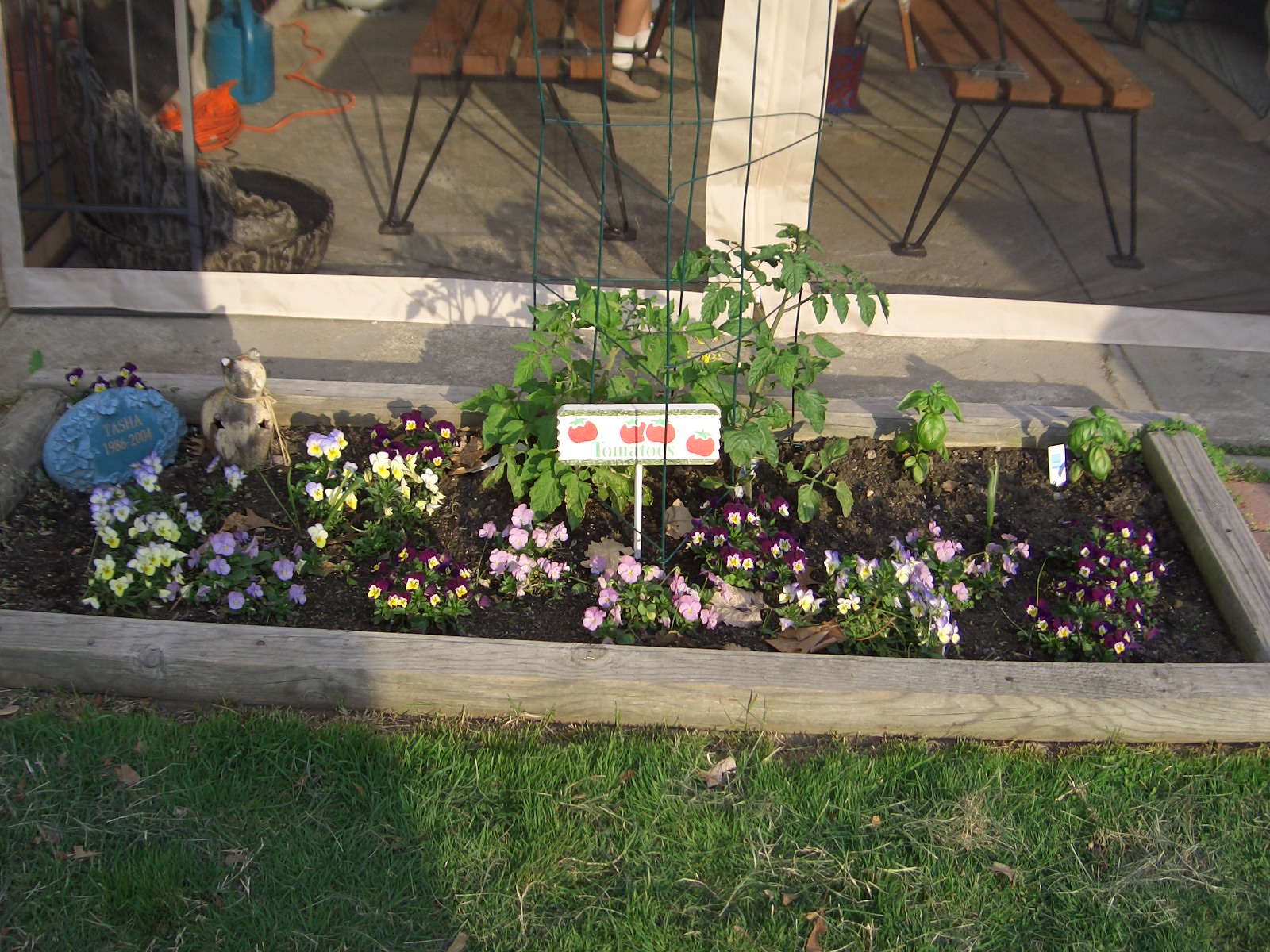 The dining room is completely unpacked and spring cleaned! Right now it's my favorite room in the house.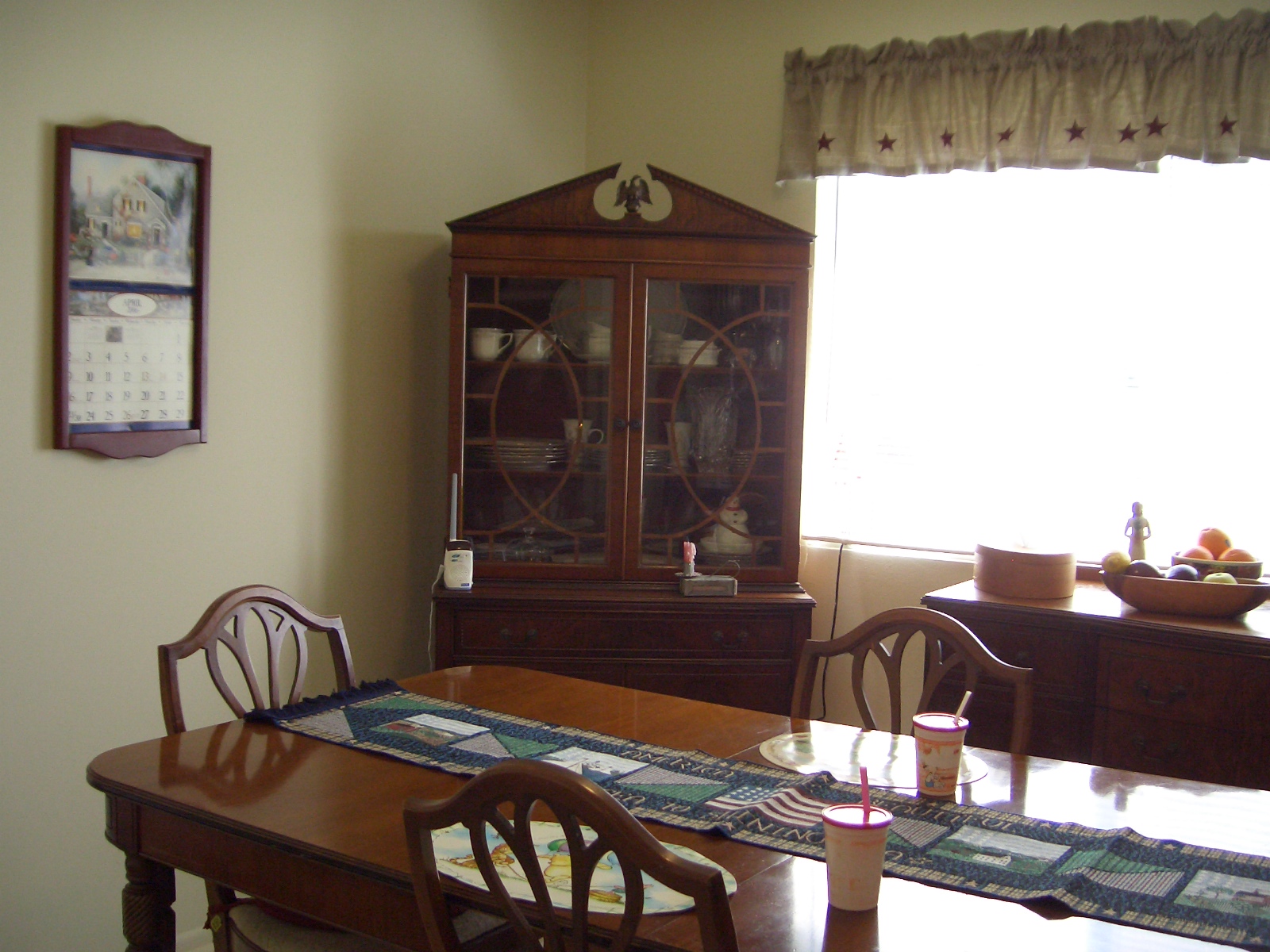 The bakers rack was also made by the Ft Leavenworth prisoners.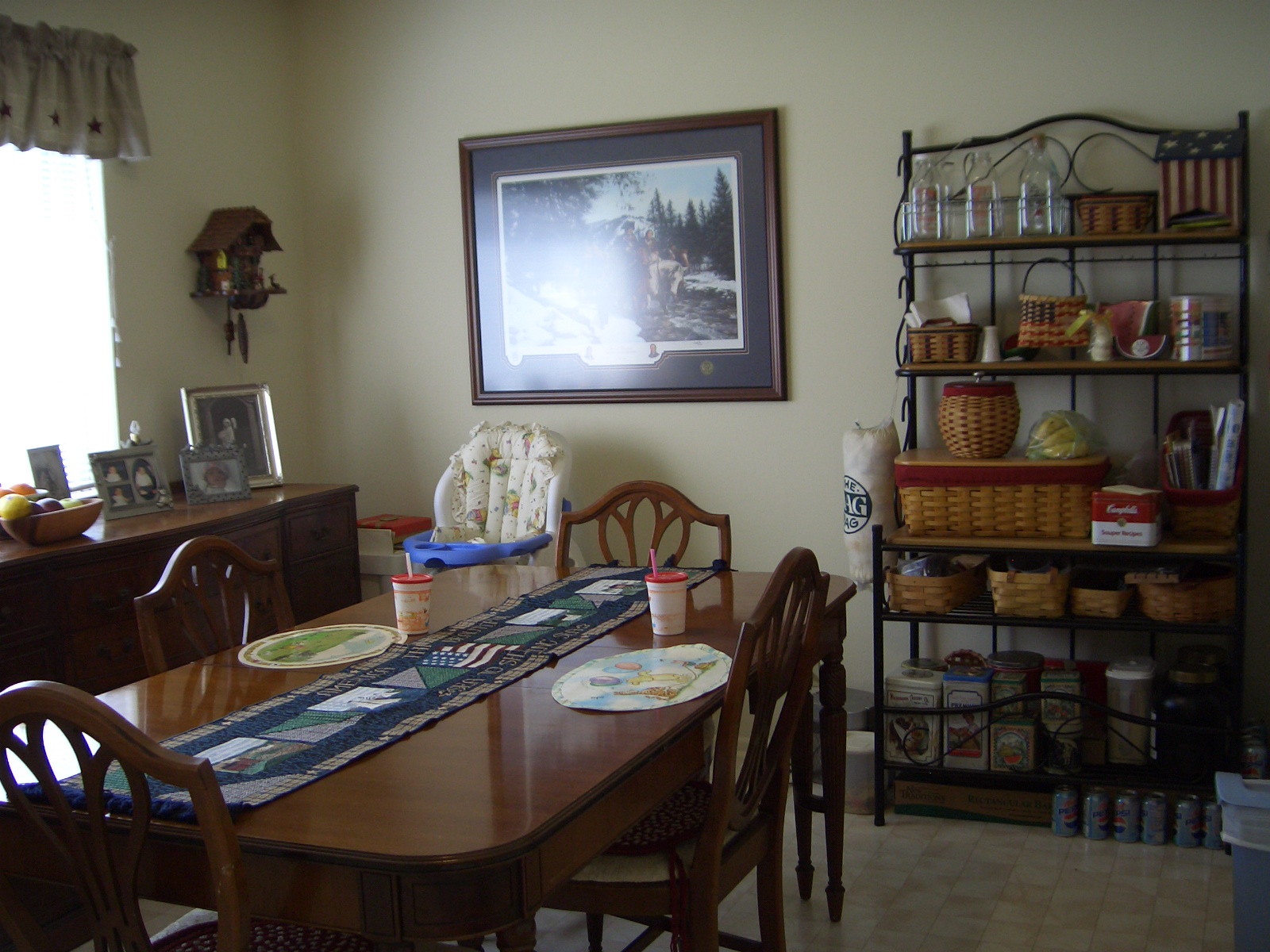 More pictures later. I have to take an after picture of the living room and today I'll be finishing up the guest room. It's my next favorite room.

Print Friendly
More Mac and Cheese, please!