Today we celebrate Bip's First Birthday. Trying to describe just how much he means to our family is impossible. All the pain and grief have not gone, but they have been softened by the arrival of our little boy. He does not replace Rebecca, no one ever could, instead he has created is own unique space in our family. He makes us laugh and brings us all so much happiness. Over the last year we have often said, "It is so nice to have a baby in the house again." This last year has presented it's own special challenges, but throughout, one thing remains, and that is our love for him, and his for us.
So here's to Bip, a very special gift from God, and living proof that while weeping may in fact last through the night, Joy does come in the Morning.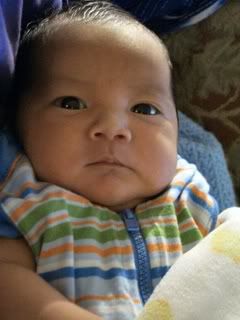 August 2005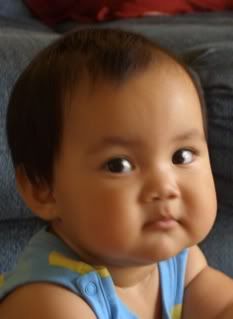 August 17, 2006

Print Friendly
More Mac and Cheese, please!