Here's a little tour around my house as it's decorated for fall and Halloween.
Let's start outside.
This is our front door. My daughter loves that little ghostie in the window. I made the jack o'lantern with the mums.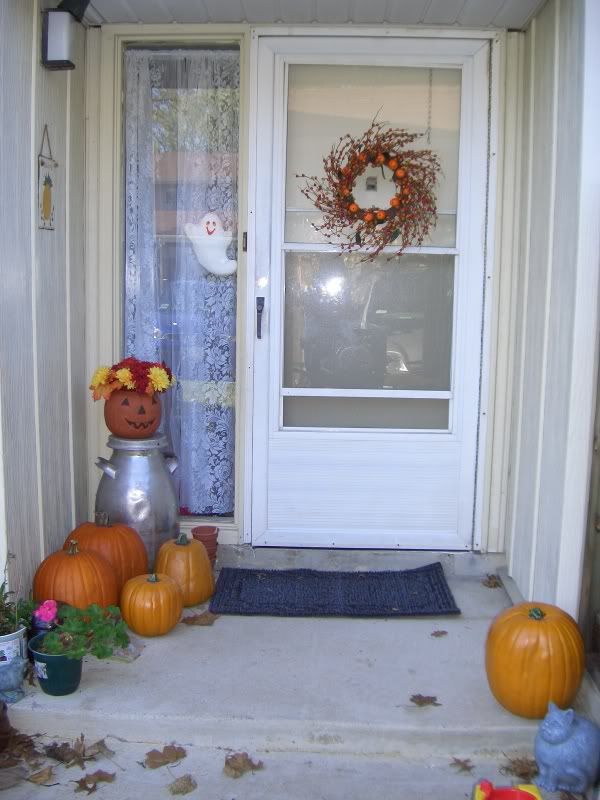 Here's Bip with the pumpkin lights in the garden. He was actually kissing them right before I took the picture, but he wouldn't do it again. Silly boy!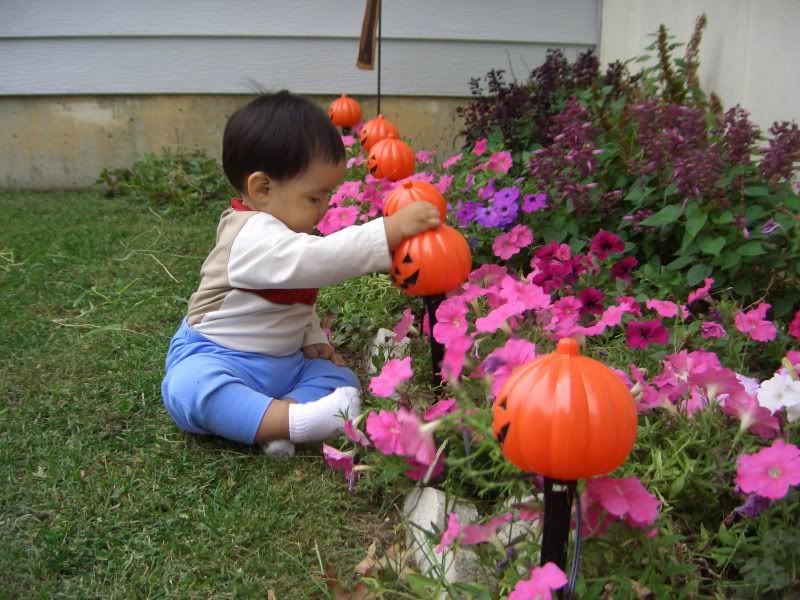 This is a view of the whole garden. I made the ghost in the window.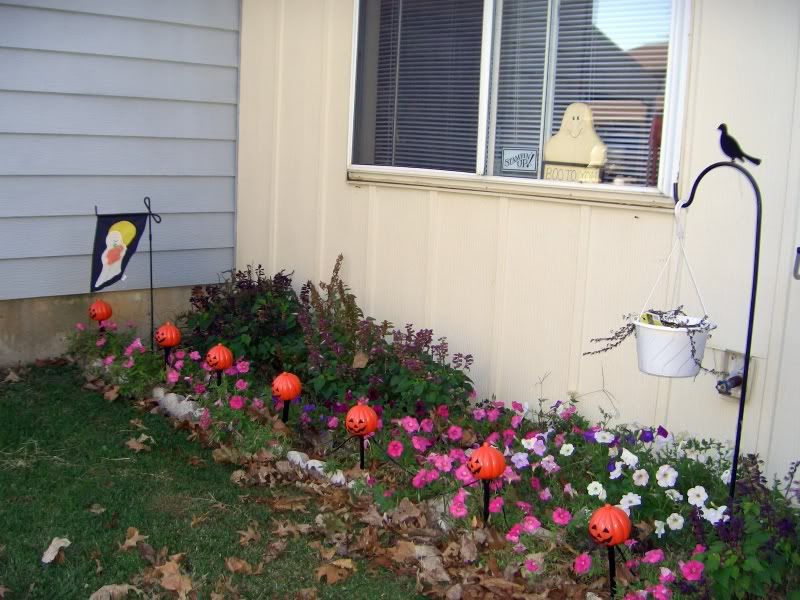 And a little pumpkin right under a tree.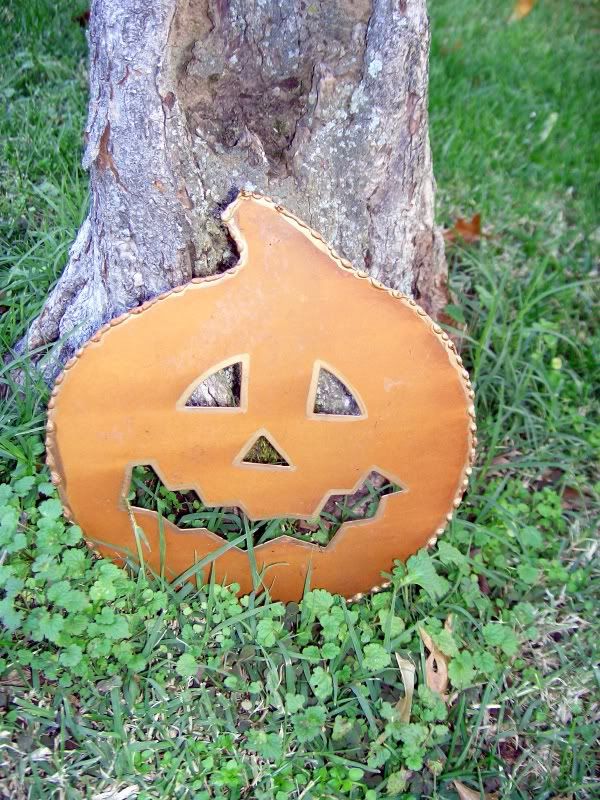 Inside the house and this little ghost and spider hang from a light switch.
Turn the corner into the dining room and you find my baker's rack. I made the little witch. Some of the things on the baker's rack light up, I'll take a picture tonight and post it then.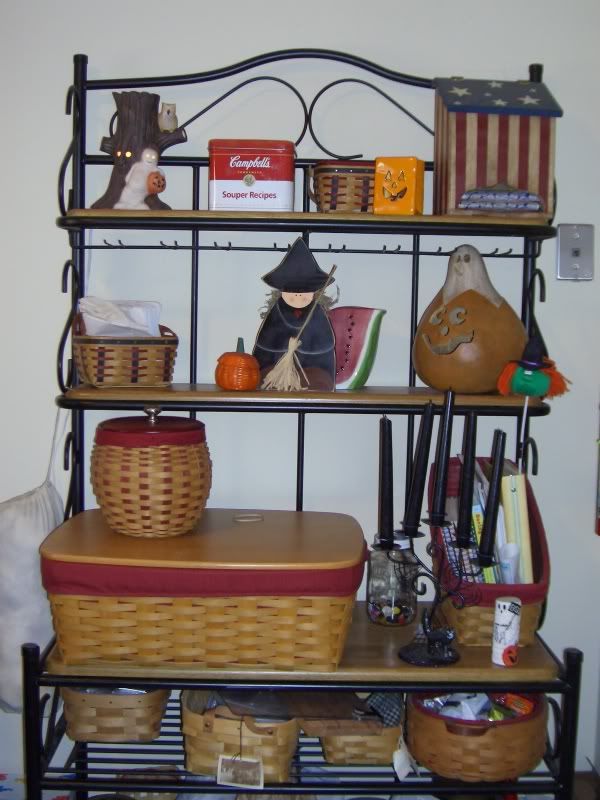 Here's the buffet table. These pumpkins have tea lights in them.
The table.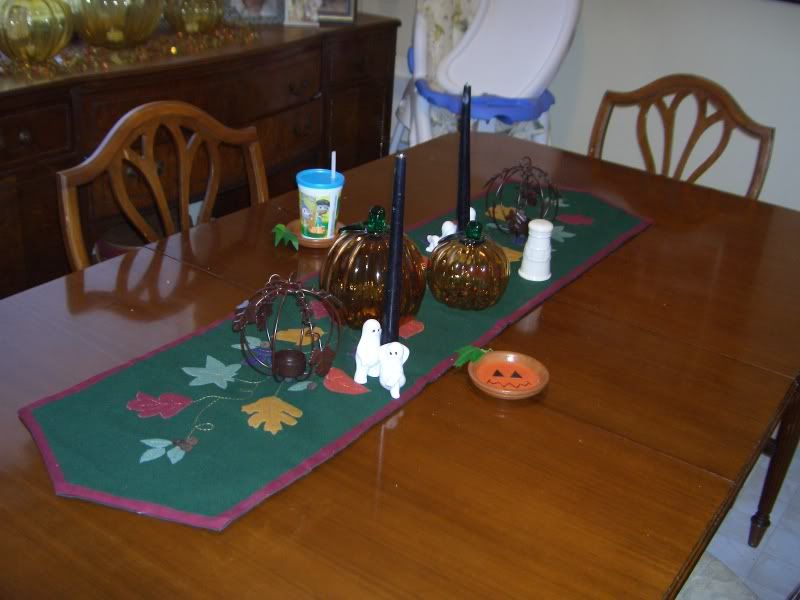 One of the ghost candle holders up close.
I made a set a whole set of these coasters.
A little cookie ghost hanging on the china cabinent.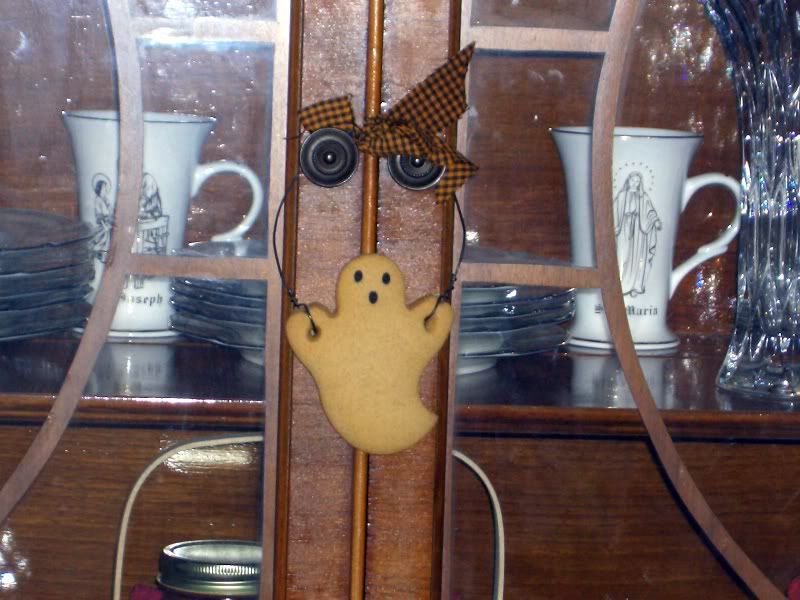 In the living room, most of the decorations are up on the entertainment center. That's my oldest peeking out of the play kitchen. He'll be 8 tomorrow!
Upstairs in the children's rooom, Pumpkin Girl has a little ghost that I made sitting on the window ledge next to her bed.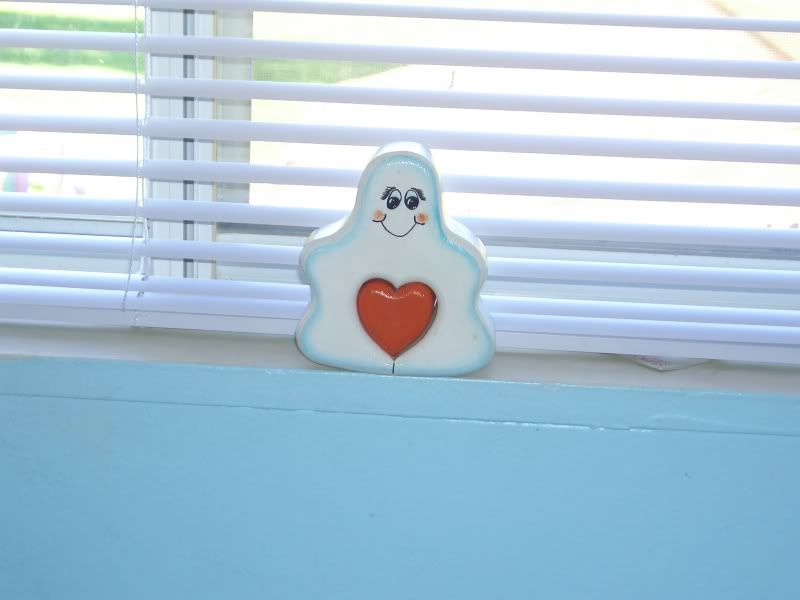 On their bookshelf is a little Halloween light up village that they use as a night light.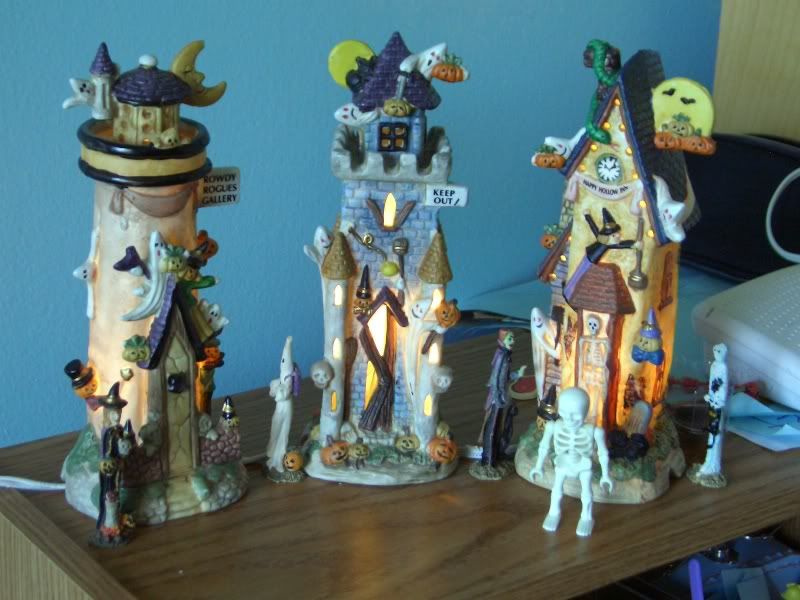 On the way downstairs is this string of bats that I made, hanging above a coat rack that I also made.
I hope you enjoy this tour of our home. You can see other homes in the Halloween Open House here.

Print Friendly
More Mac and Cheese, please!