Living in Washington, DC has given us such wonderful opportunities for family adventures. We have tried to take advantage of Federal holidays by visiting some of the sites. Our original plan for President's Day this year was to go to the National Gallery of Art to look at the Renoir paintings. We've been studying Renoir, especially his works that are at the National Gallery. However, we heard that Mount Vernon was having free admission today, so we headed there instead.
Our plan was to arrive at about the time they opened at 9 am. We were just a little behind schedule and arrived about 9:20. Already the parking lots were full and we were being directed to overflow parking half a mile down the road where we could board a shuttle. We could see that there was a long line to get in. We do not like crowds and the thought of standing in line all day just didn't fit with our idea of fun. Plus, it was about 20 degrees and a good portion of Mount Vernon is outside. So we kept driving by the overflow lots and back to DC.
We decided to return to our original plan of visiting the National Gallery. We decided to take a risk and not stop at our house for our GPS or directions. We had a general idea of where we wanted to be so drove on. We found great parking right across the street from the Gallery. Even with that short walk we were practically frozen and very, very glad to have chosen an indoor activity for the day.
The National Gallery is a true gem and is very beautiful inside. Lots of fountains and gardens and places to sit and enjoy life. We were really happy to find these Renoirs, copies of which are hanging in our dining room.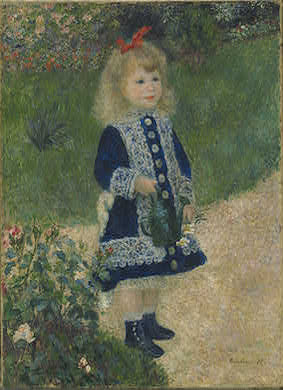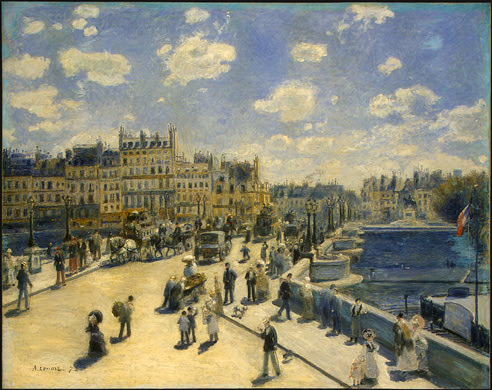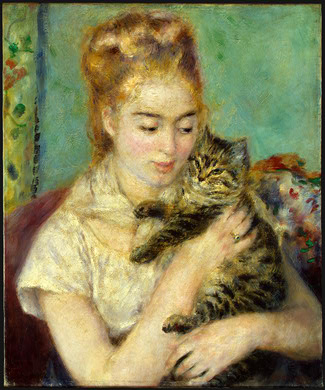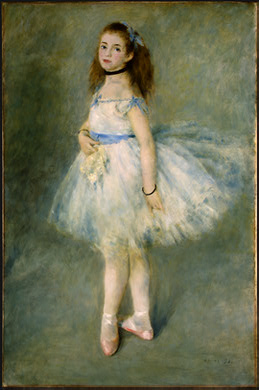 I was also excited to get a preview of the Monets and Mary Cassatts and even a Raphael that we'll be studying in upcoming months. I deliberately chose these artists and their works knowing we could see them in person at the National Gallery.
We had lunch at the Cascade Cafe, right there in the museum, with a view of their indoor waterfall. We've eaten there before, at Pumpkin Girl's request. After lunch I had wanted to see an exhibit on Paris, but the museum had been overheated and stuffy and I was developing a migraine. I really wanted fresh air, so we left and went to look for the outdoor skating rink.
A part of the outdoor sculpture garden at the National Gallery is turned into skating rink during the winter. None of us skate, but the children enjoyed watching everyone skating.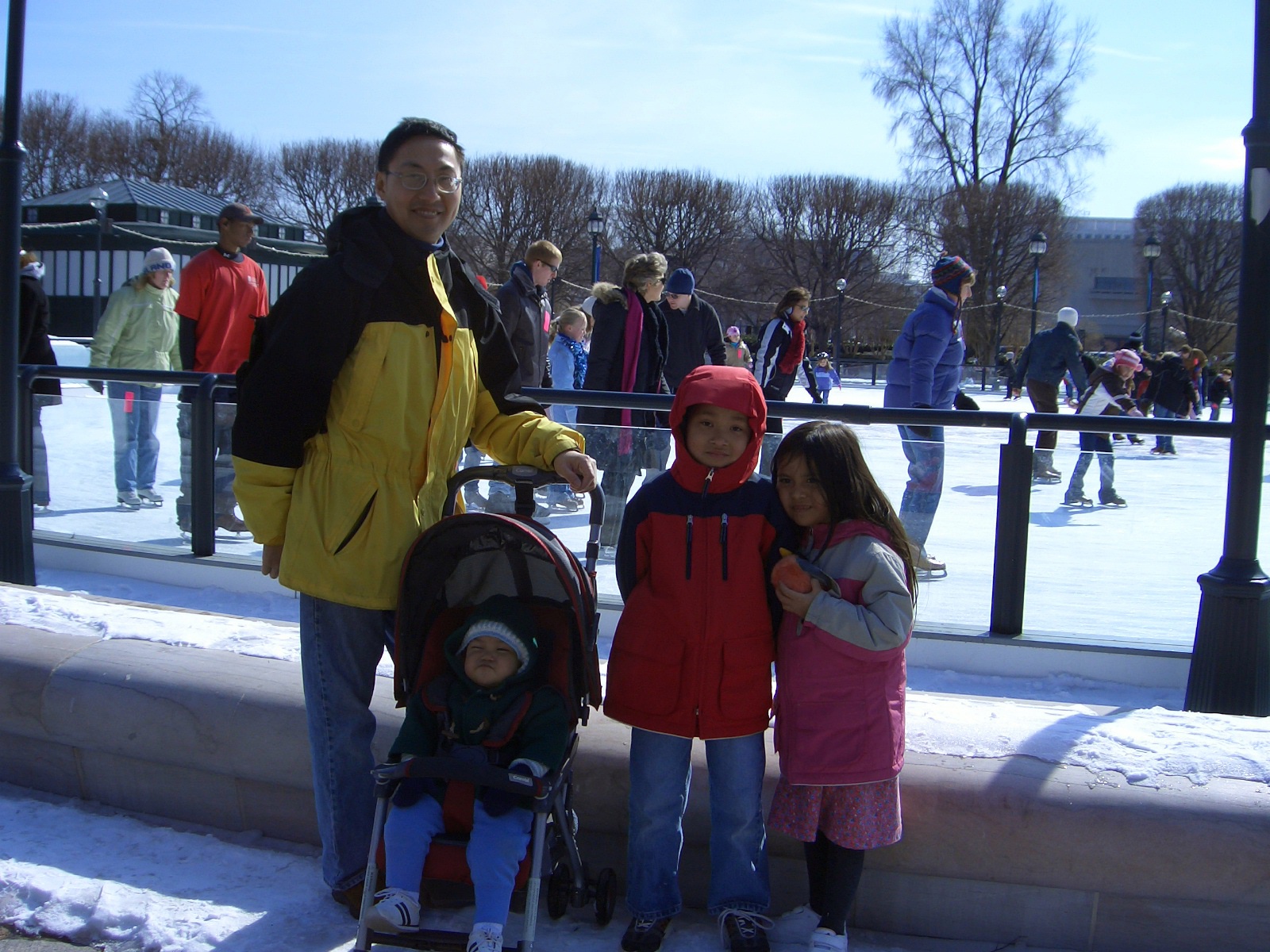 We also enjoyed the sculptures.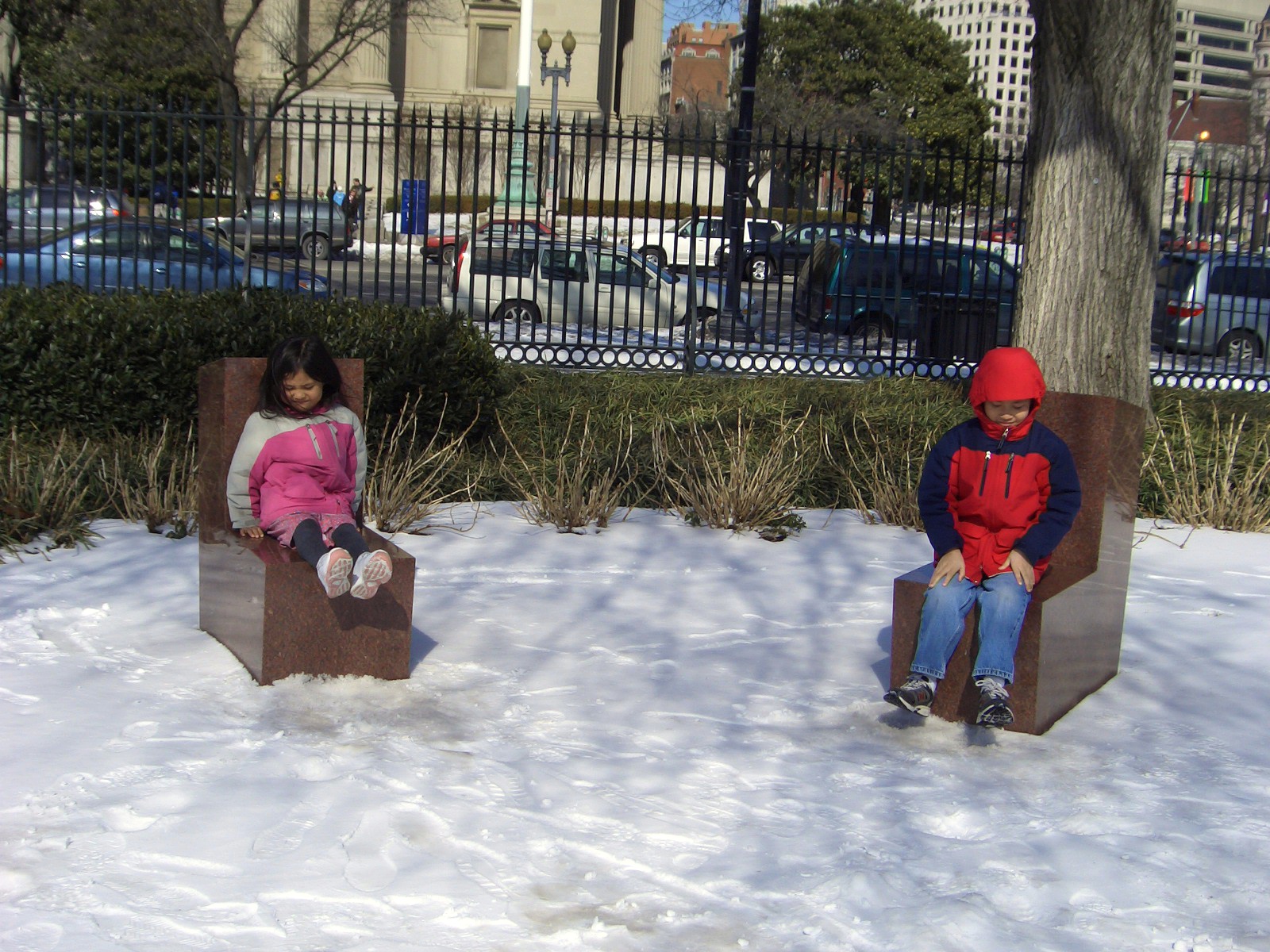 This one, called "Typewriter Eraser" needed a bit of explanation that started with, "Back in Grandpa's day…"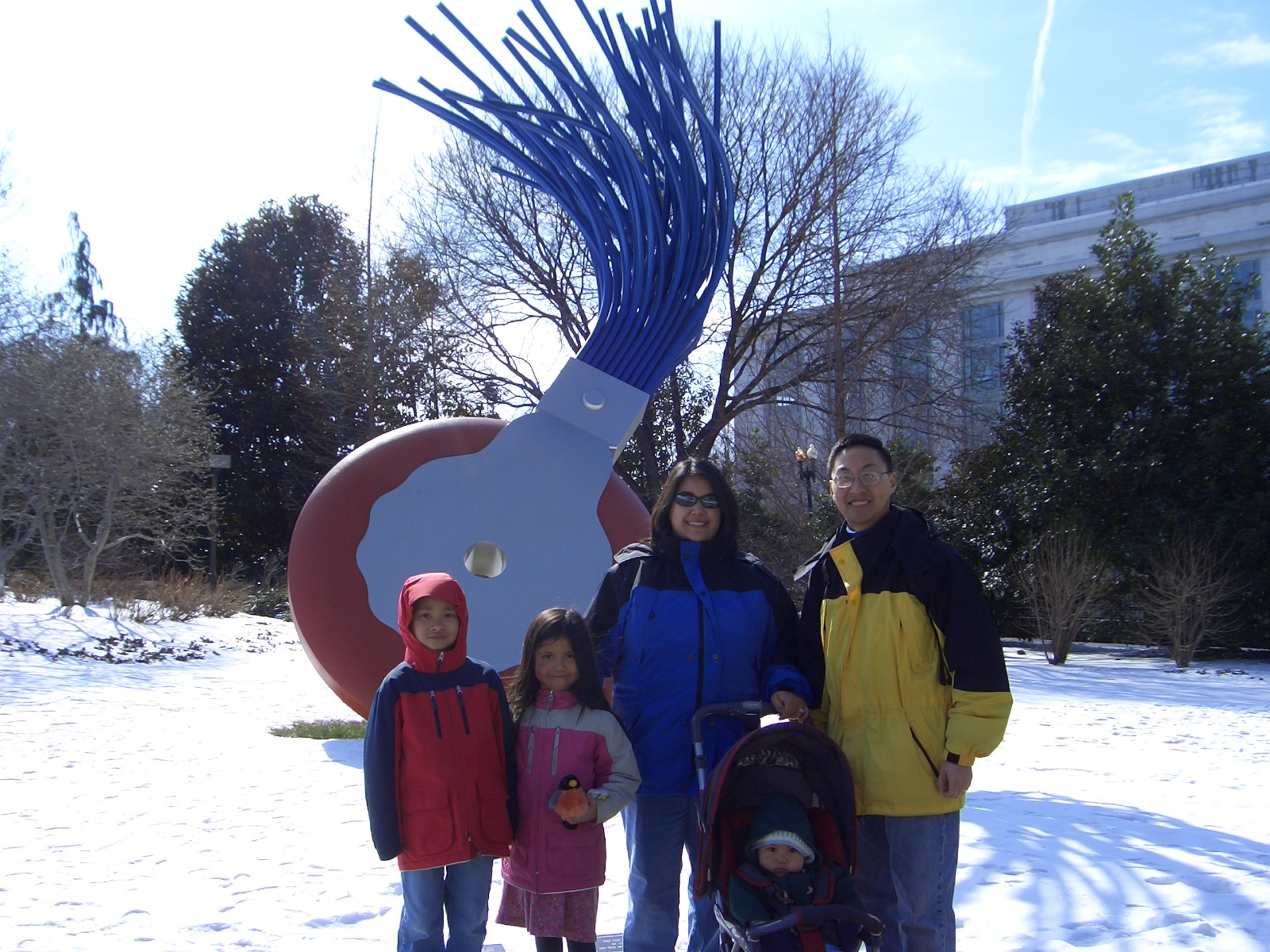 We arrived home to the dripping of the snow and ice melting. Bip had fallen asleep and my headache was terrible. He and I slept for 2 hours, then I slept another hour and by 5:30 my headache had subsided. I think it's time that I go see a doctor for these headaches. I'm pretty sure they are migraines.
But we had a great day overall. We have rain in the forecast which will hopefully get rid of this dangerous ice.

Print Friendly
More Mac and Cheese, please!