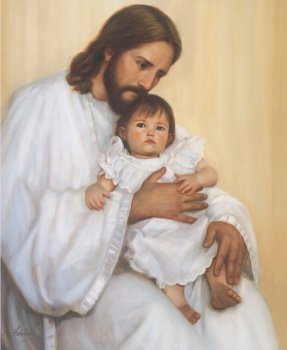 The other day Boo asked, "What happens when a baby dies who doesn't know God?"
Before I could even open my mouth, Pumpkin Girl replied, "He brings them to Heaven and introduces Himself."
Having once been part of a very painful internet discussion about whether babies go to heaven, I think my 6 year old has summed it up better than anyone. You can keep your theological rhetoric, our family knows the truth.
"Let the little children come to me, and do not hinder them, for the kingdom of heaven belongs to such as these." Matthew 19:14

Print Friendly
More Mac and Cheese, please!