For this week I'll share with you my computer table. Actually it's a computer cabinet, but because of the way the wire and cables have to be run out the front, the doors never close.
Before: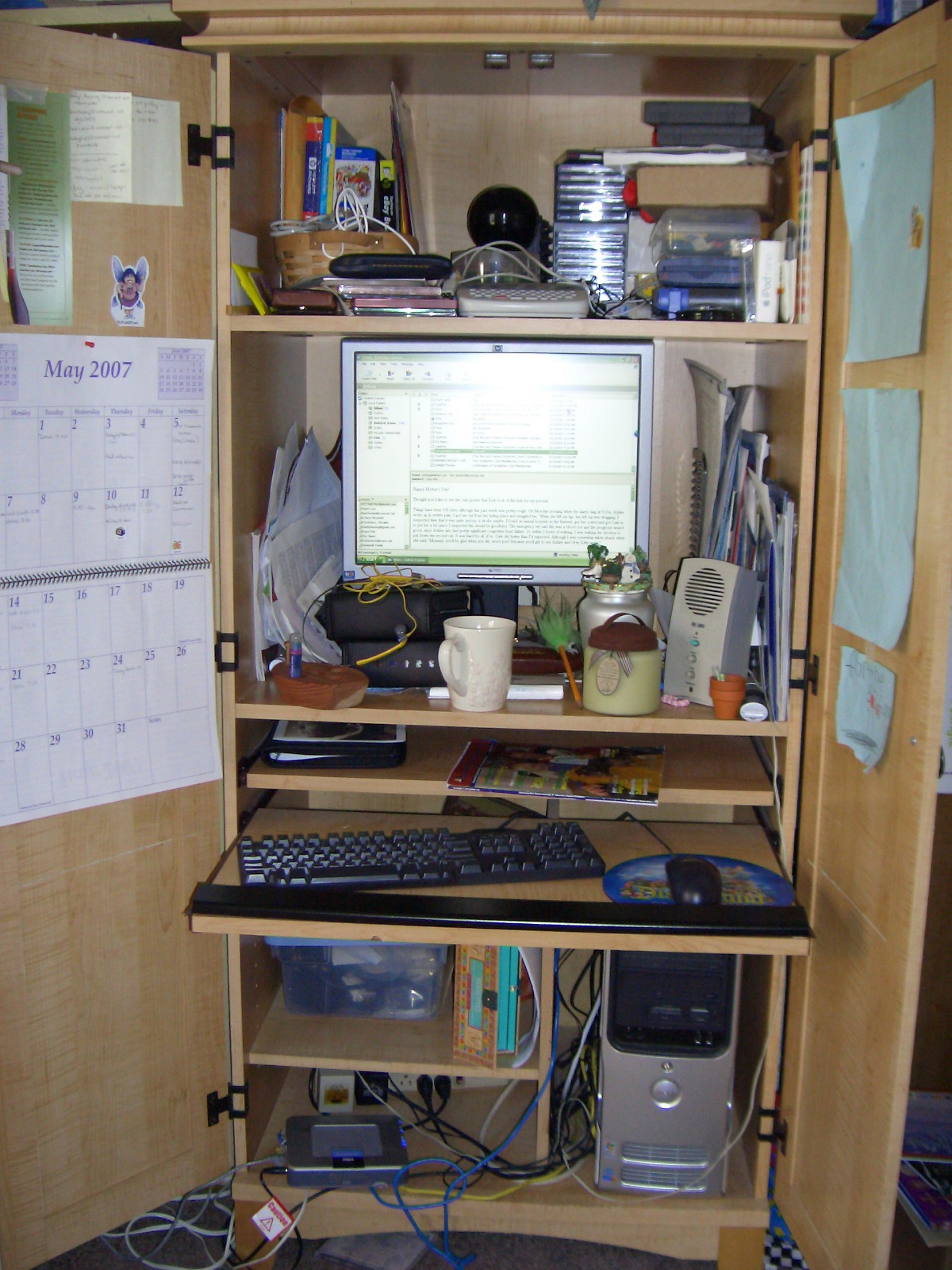 Lots of papers jammed in around the moniter. Not one, but 2 scented candles sitting there. One of the speakers is buried in the back. Lots of stuff that doesn't even belong here. Now, in our defense, we don't have any other kind of desk to work on. It's either the pull out shelf in the computer cabinet or the dining room table. So there are lots of things here that don't have a proper office home.
Much better! Everything not plugged in got pulled out of the main area. All the papers are gone – trashed or filed. When that happened, the other speaker revealed itself. I added a little tin can with a flag motif for pens and pencils. The top shelf only needed a little straightening up. Only a few things up there didn't belong.
This little area of the house has been bugging me for awhile. It didn't take much effort really. Most of my time went to taking care of all the paper stuffed in there. Now, when our internet connection goes down as it does once a month, I won't be so embarressed when the Comcast guy needs to check the computer.

Print Friendly
More Mac and Cheese, please!