It's a paper model of Neuschwanstein Castle in Germany!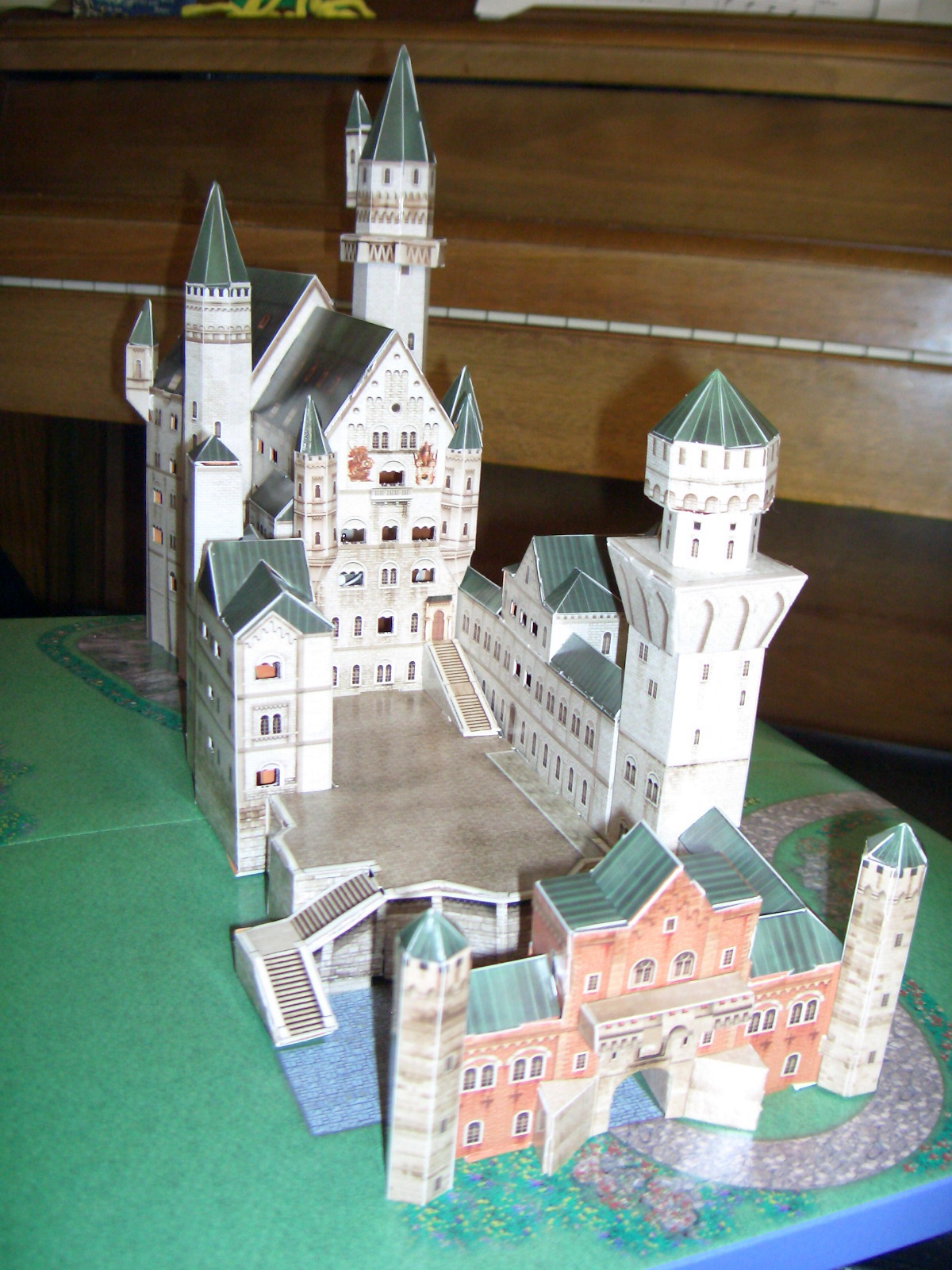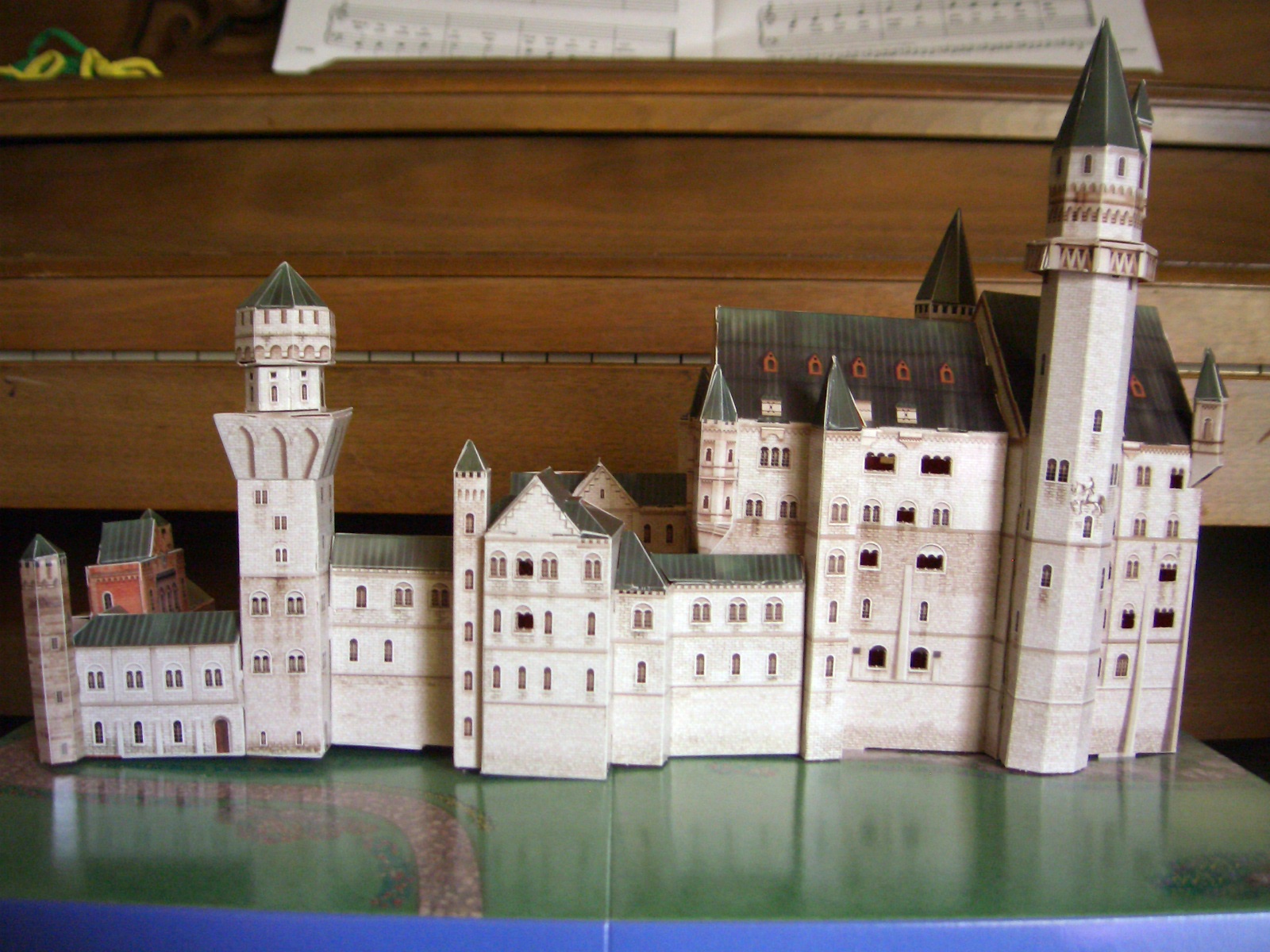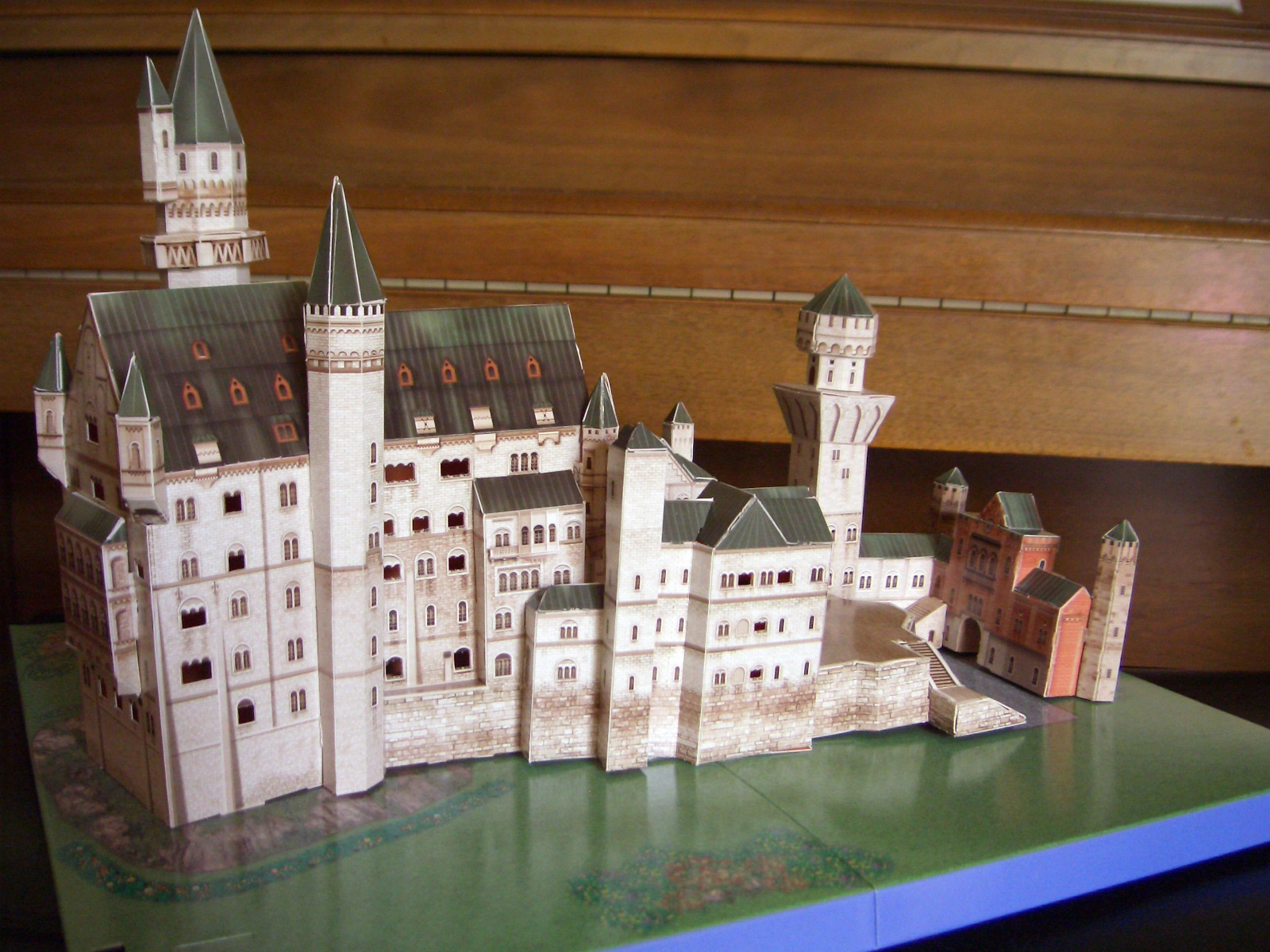 Wait, it gets better!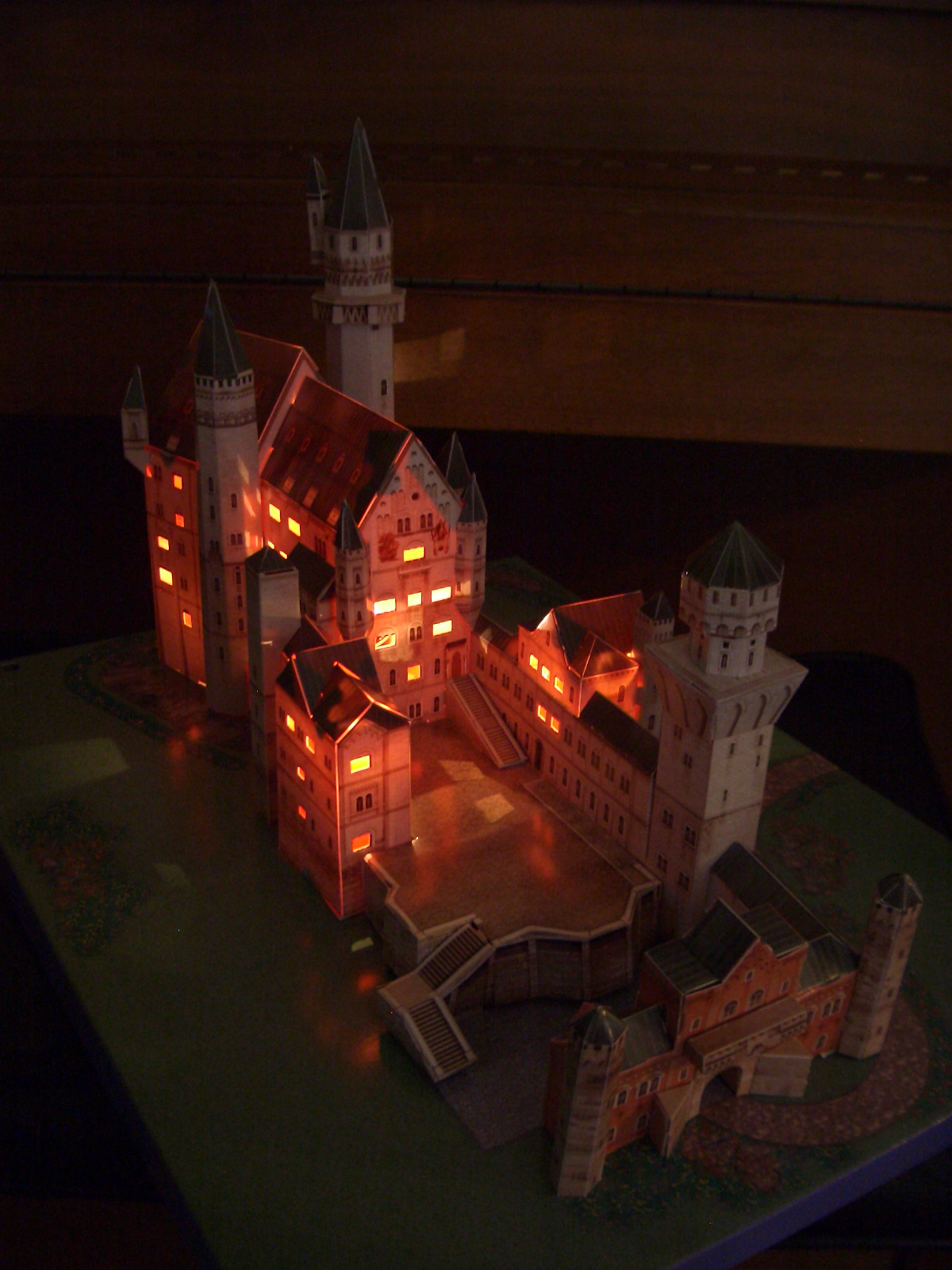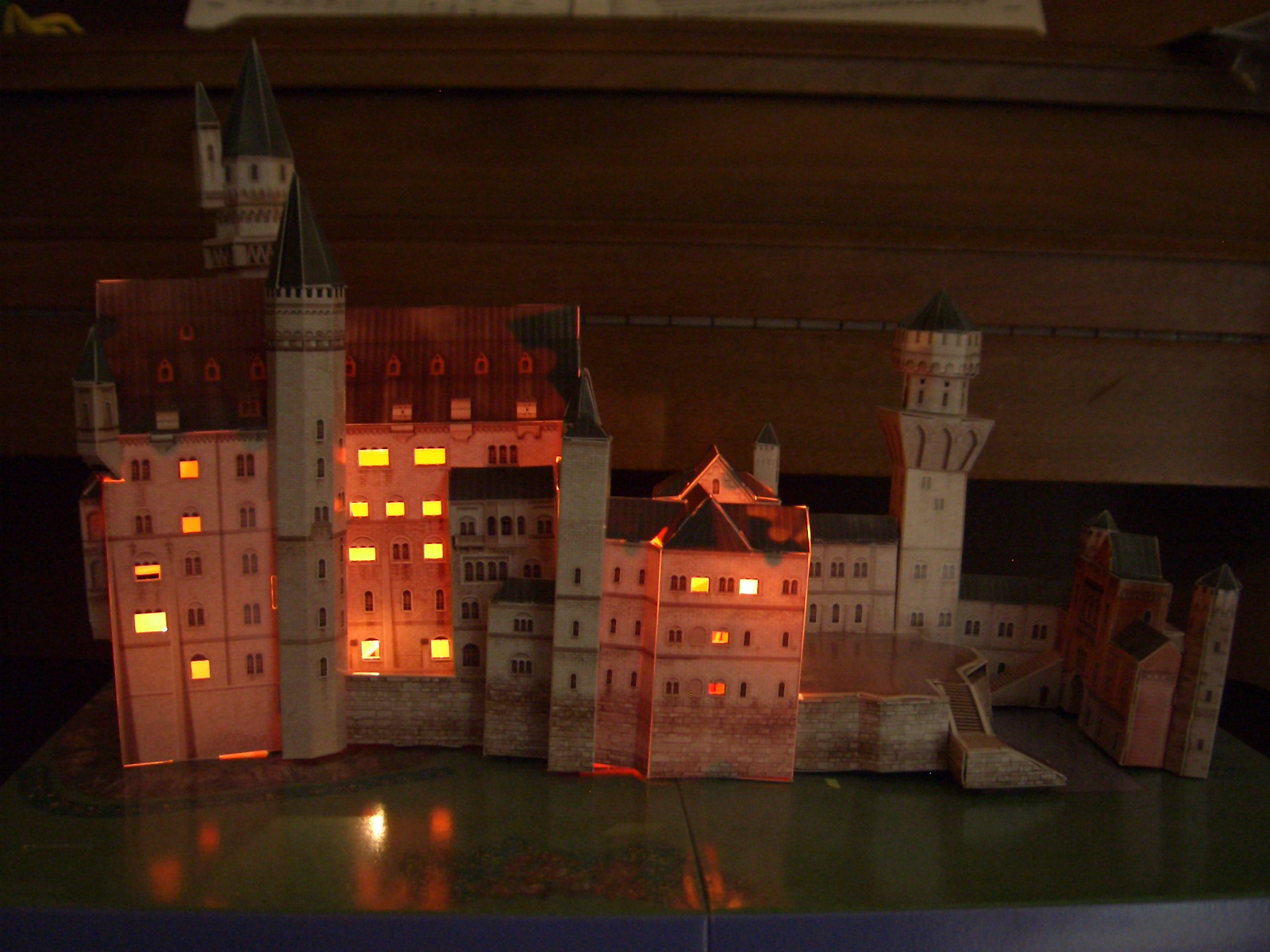 I bought the model about 4 years ago at Seoul Tower in South Korea. They had several completed models on display and the kits for sale. I can't even remember what I paid for it. I don't know why it's taken me so long to get to it, but in the process of de-cluttering, I got tired of seeing the box. I opened it up, looked at the instructions and my heart sank- they were all in Korean! But the parts were all labeled in English – A1, B1, etc. I could see from the pictures that I was supposed to take part A1, fold it and glue it to look like the example, then do the same for A2 and A3. At the end, A1 is glued to A2 and each tab and slot were also labeled in English. Tab 1 goes into slot 1 and so on. Just like Lego instructions. It was a little more complicated with the lights, but I got them working. The whole kit was so well made, with the precision and attention to detail that is so common with Asian made products (like my children, LOL!), that I hardly needed any glue. It only took me one weekend, working mostly in the evenings during movie time or after the children went to bed. I'd like to get an acrylic case made for it to keep out the dust.

Print Friendly
More Mac and Cheese, please!