… to me!  Ho ho ho, look what arrived yesterday: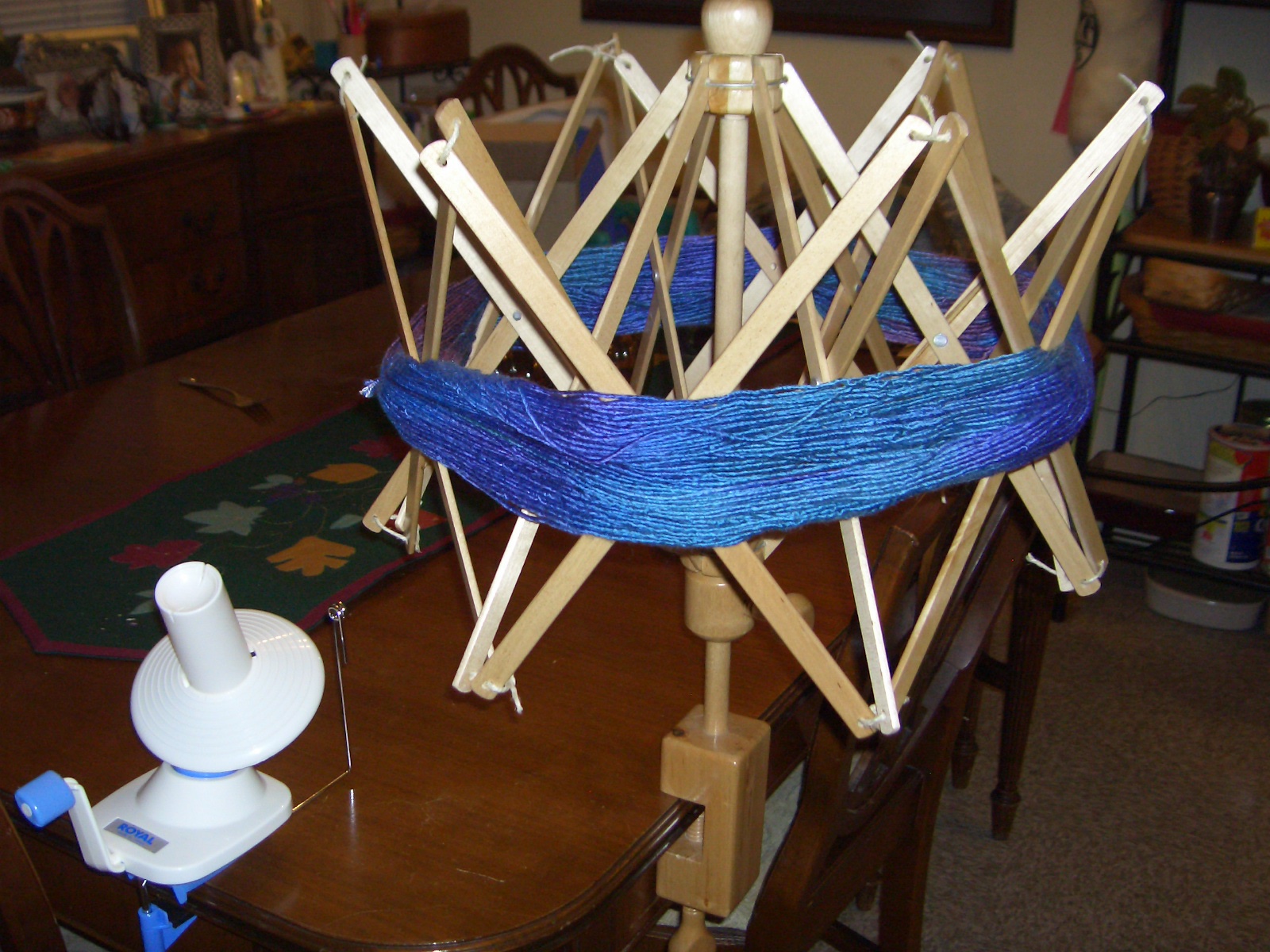 For the non-knitters out there, it's an umbrella swift and a ball winder.  I've wanted one for a while, but couldn't really justify spending the money when 2 ladder back chairs and my own hands will accomplish the same thing.  However, having this pile waiting to be turned into usable balls of yarn: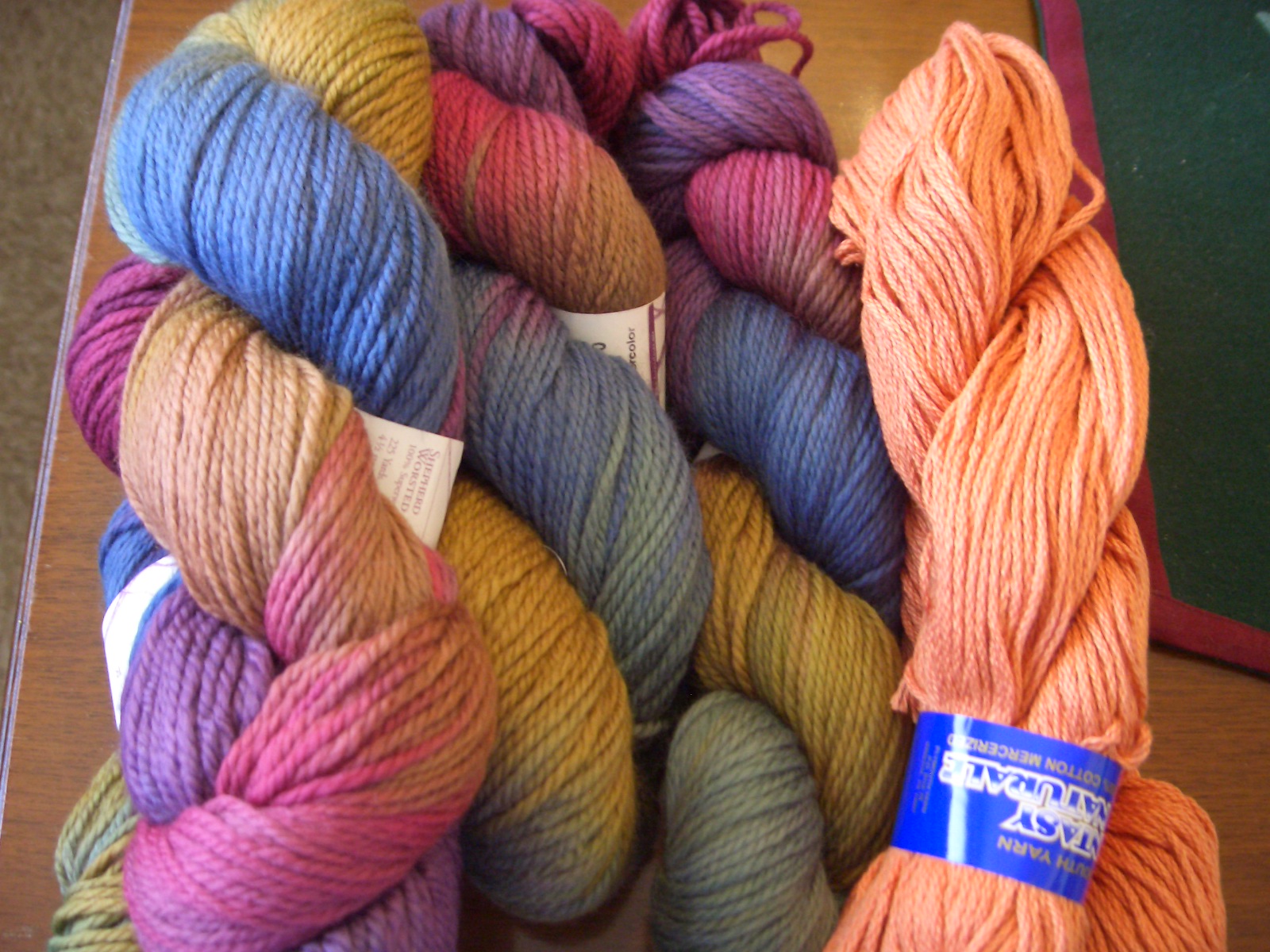 I decided I needed the swift and winder. It's an early Christmas present, since they are kind of expensive.  Almost as expensive as the yarn waiting to be wound.  Ahem.  (I will not create a stash of yarn, I will not create a stash of yarn, I will not…stop laughing, Shanti!)
After dealing with cryptic Japanese instructions like "Thrust the yarn guide in over a boss posititioned at the reverse side of the base until clicking" and no instructions for the swift, I got it all set up.
So instead of spending 30-45 minutes winding one hank of yarn (and that's IF I don't tangle it,which has only happened once) it only takes 10 minutes to turn one of these pretties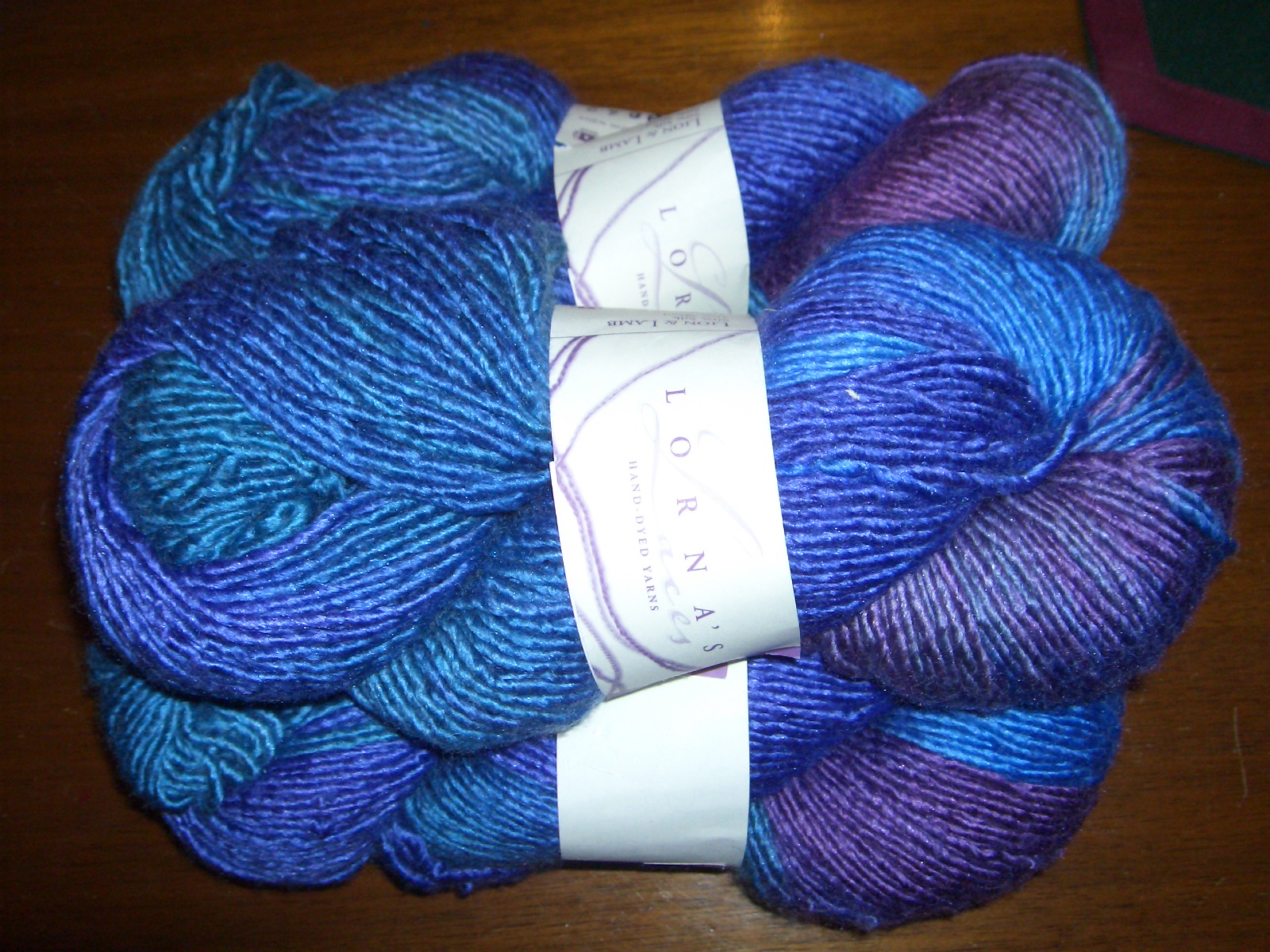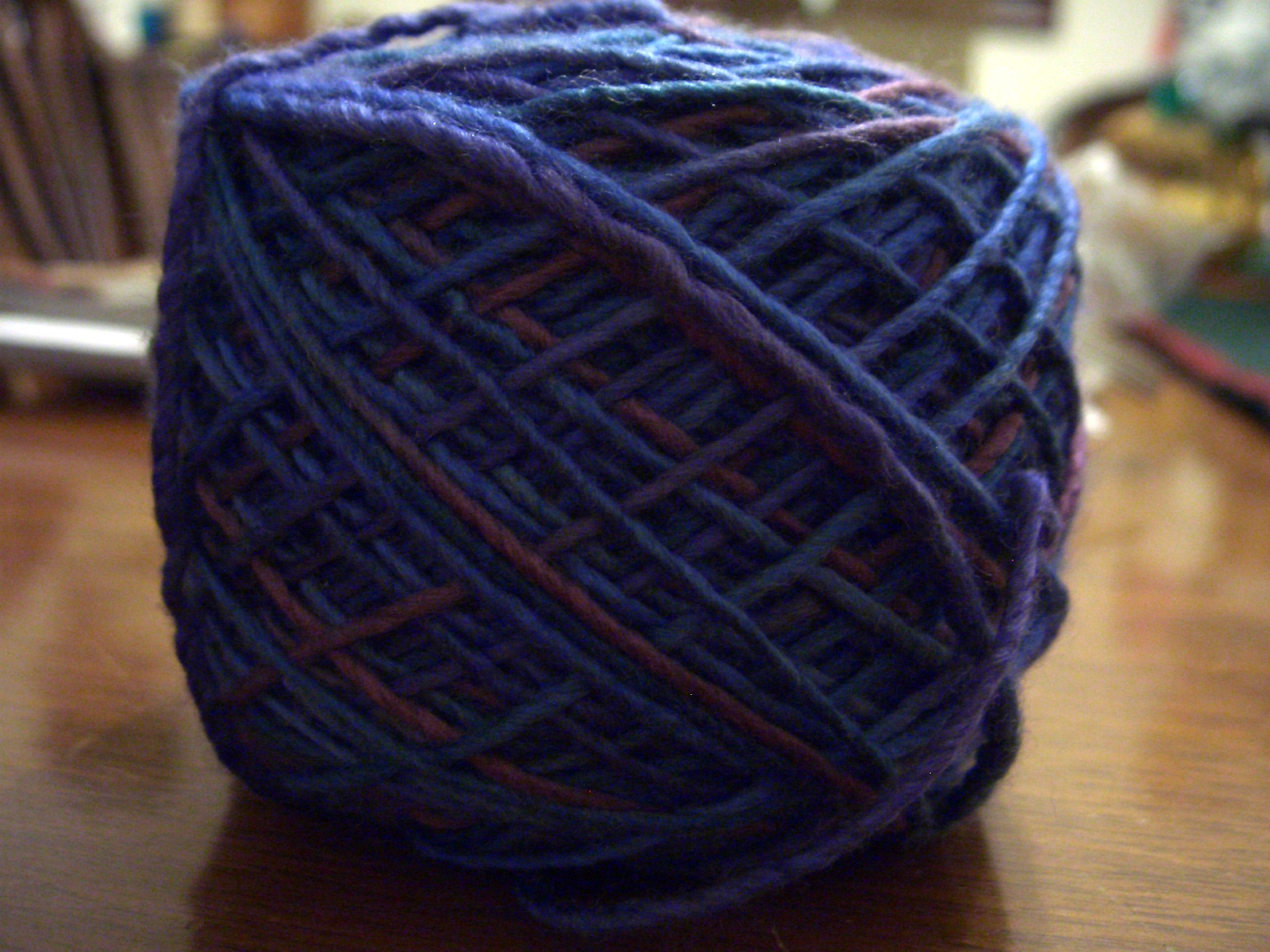 And that's including the time spent figuring out what to do. Let's just say I love it.  Thanks, Philip!
By the way, Someone is getting a Christmas present  made from that yummy newly wound ball of yarn.  (It's Lorna's Laces Lion and Lamb and worth a small fortune every penny. ) I can't tell you more than that.  But for more inspiration on handmade gifts, Dawn at By Sun and Candlelight is hosting The Loveliness of Handmade Gifts on November 8th.  It's not too late to submit pictures or a post to this fair.

Print Friendly
More Mac and Cheese, please!