So yesterday was Pumpkin Girl's special day. Several years ago, Philip started taking each child out to lunch on their birthday. Somehow that morphed into the whole family going out, if the birthday child chooses, to dinner. Since Pumpkin's birthday is so close to Christmas, Phil can easily take the whole day off to spend with her.
What did she choose to do? Go to IKEA. Love that girl! More Disney Cruises for her.
Off we drove to our local Ikea, which is about 40 minutes away. We ate lunch there, then dropped Pumpkin and Boo off at the children's play area while we shopped. I don't really like most of Ikea's stuff. I'm more of a country furnishings kind of girl, but even I can manage to spend some money there.
Two bags of meatball for Bip who could eat them for breakfast, lunch and dinner, plus some more of their bag clippy things (cheaper than Pampered Chef and work just as well). I also found this little magazine rack to hold books downstairs. We used to have a book bin in the living room, but I don't know when and why it went away. This is cuter anyway.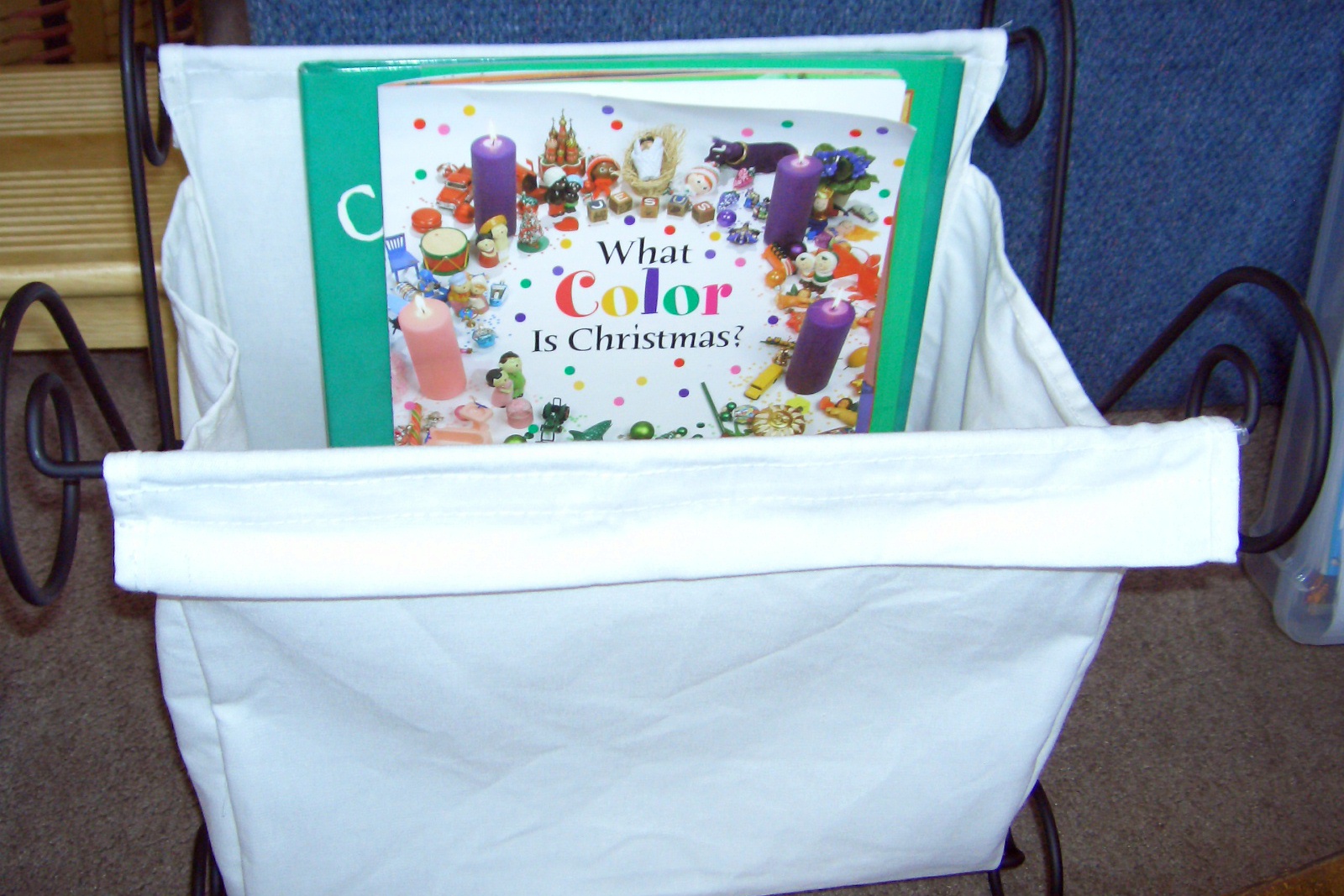 But the best thing we bought was this ottoman with storage capabilities.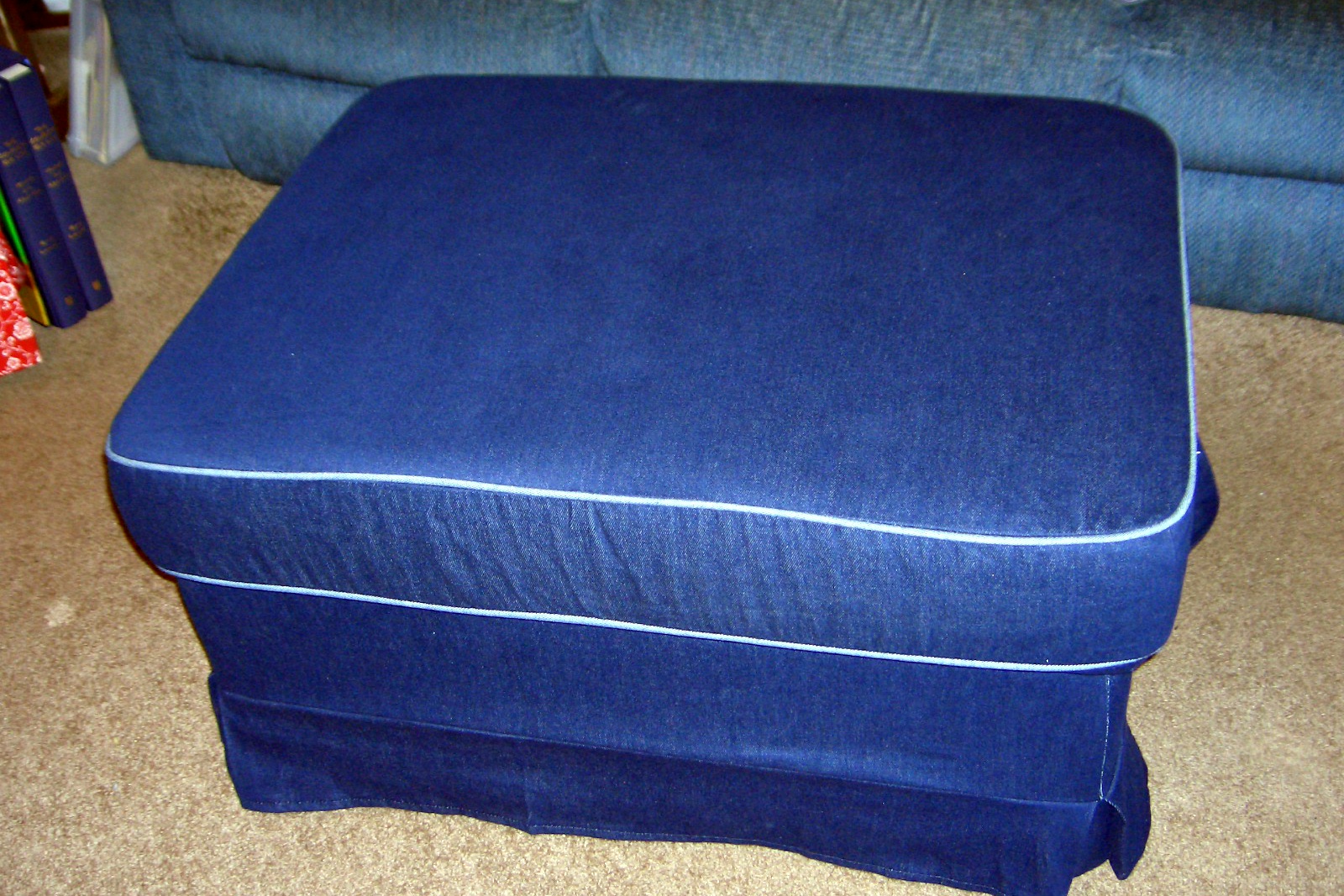 (Don't you love how with a some careful cropping the living room mess is instantly gone? ) It's got a washable, denim colored slip cover which has blue piping that matches the couch in the background. It also goes very well with the armchairs (bought at Ikea at last-year's birthday lunch) in our red, white and blue living room.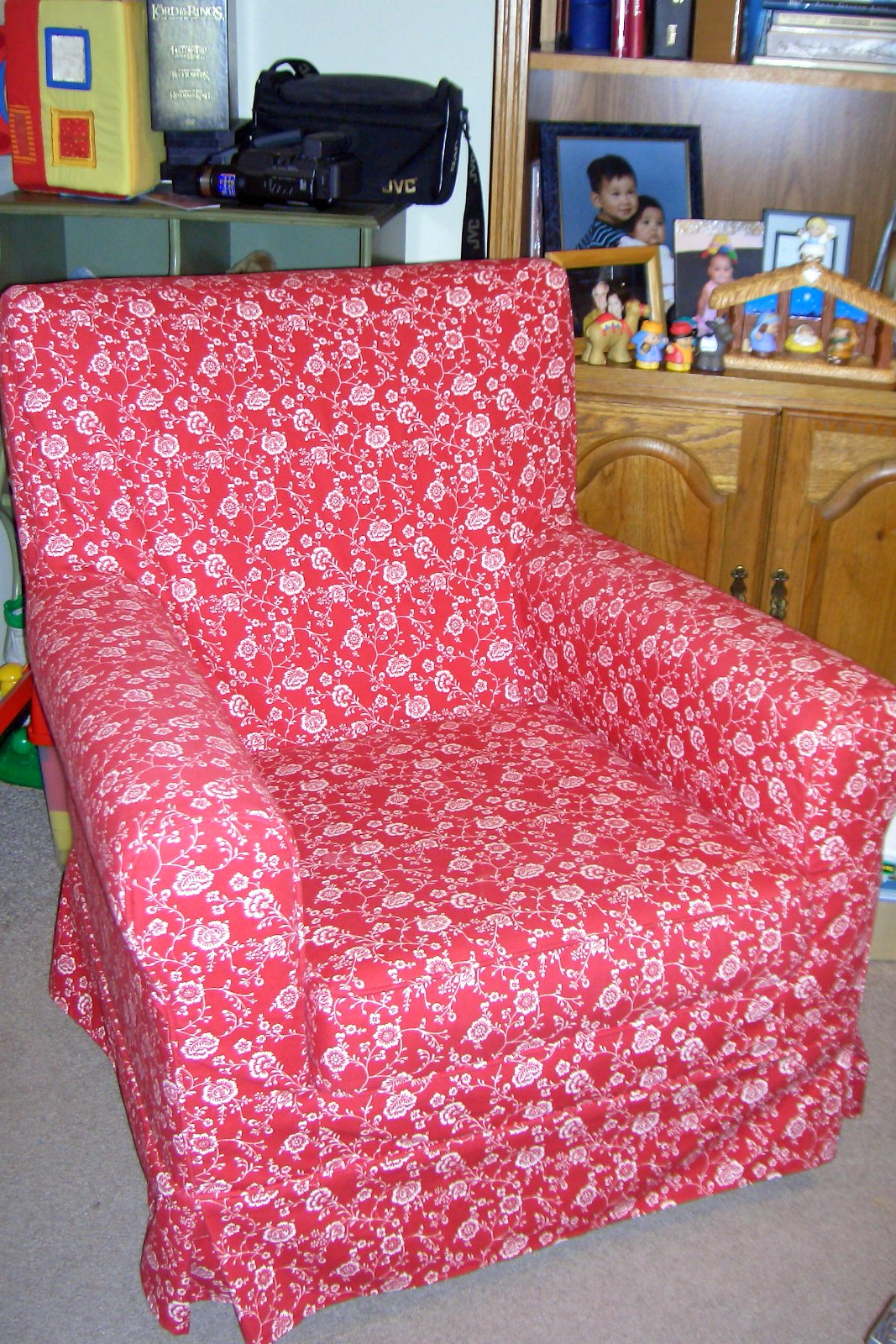 But wait! There's more! Life the lid on this ottoman and look inside: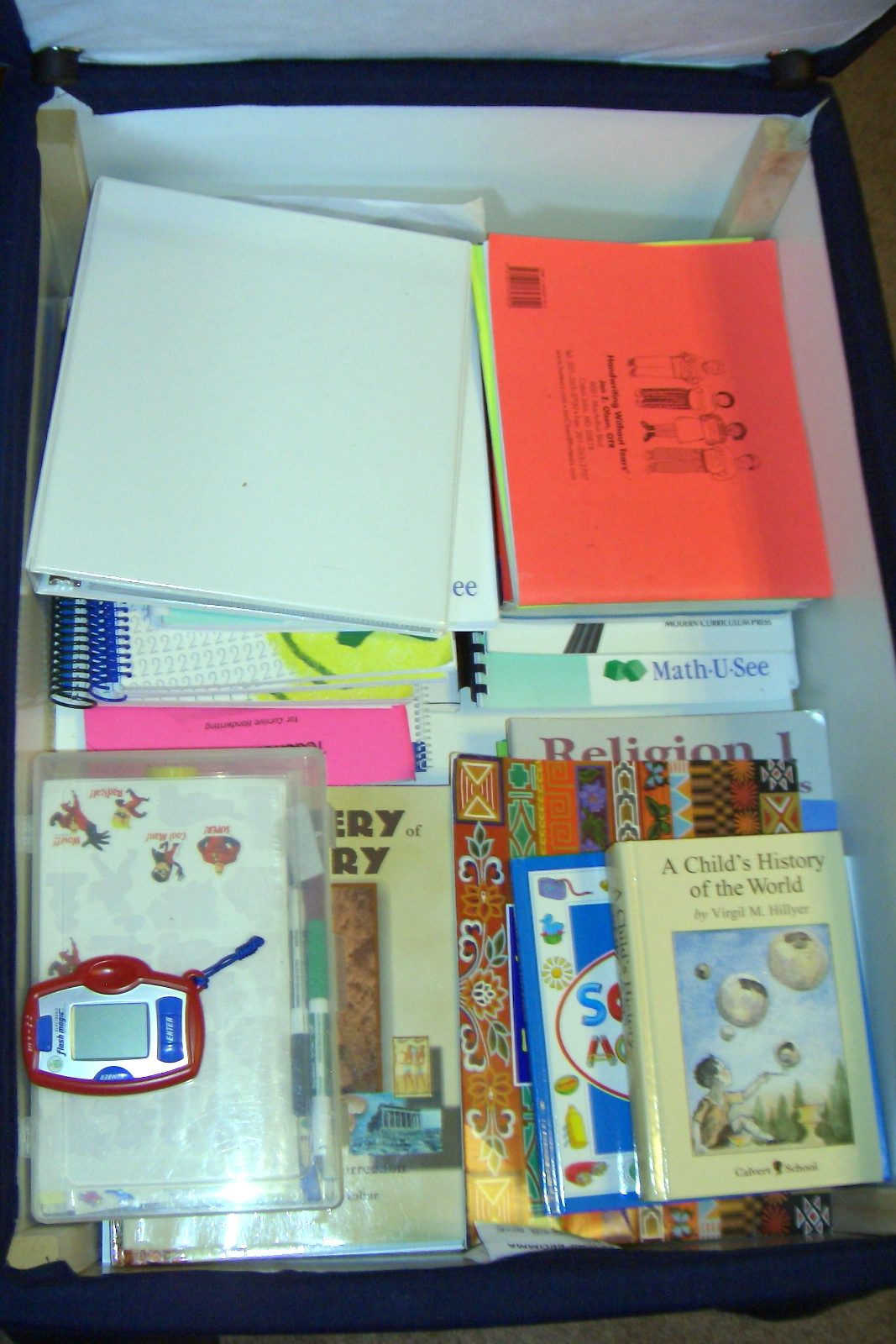 It's our school books! No, not all of them, of course. Just the ones currently in use. History, science and religion are in the two bottom piles, with my teacher's guides and workbooks in the top piles. For over a year now, I've been using a rolling rubbermaid bin for in-use books. It was strictly functional and not one bit attractive. It often doubled as a coffee table. It got pushed to an out of the way, but still very visible location during the weekend and school breaks. It worked and when you live in cramped quarters, you do what you can.
But now, our Ottoman of Organization can stay right in front of the couch. Our school books are readily accessible when needed and out of sight when not. Bip can do somersaults from it on to the couch. Philip even put magic sliders under the legs so we can move it when we want. I love it!
We all left Ikea very happy. Boo and Pumpkin had a great time playing, I had a great time shopping. We came home and Pumpkin opened her presents (lots of pink!), then we had cheesecake.
A good day, don't you think?

Print Friendly
More Mac and Cheese, please!