My lace shawl (which I won't show quite yet) is taking longer than I'd hoped.  I've  knitted (knit?) 1 skein and now have 4 to go.  I had to take a break and do something else or I'm likely to put it away and never finish it.  So I went poking around the house and wouldn't you know it – I do indeed have a yarn stash.  And I was trying so hard not to buy yarn until I was ready to start a project.  Hmph.  At least it's a small stash and fits mostly into one Rubbermaid bin.
I found an easy crochet pattern and whipped up this little bag in a couple of days.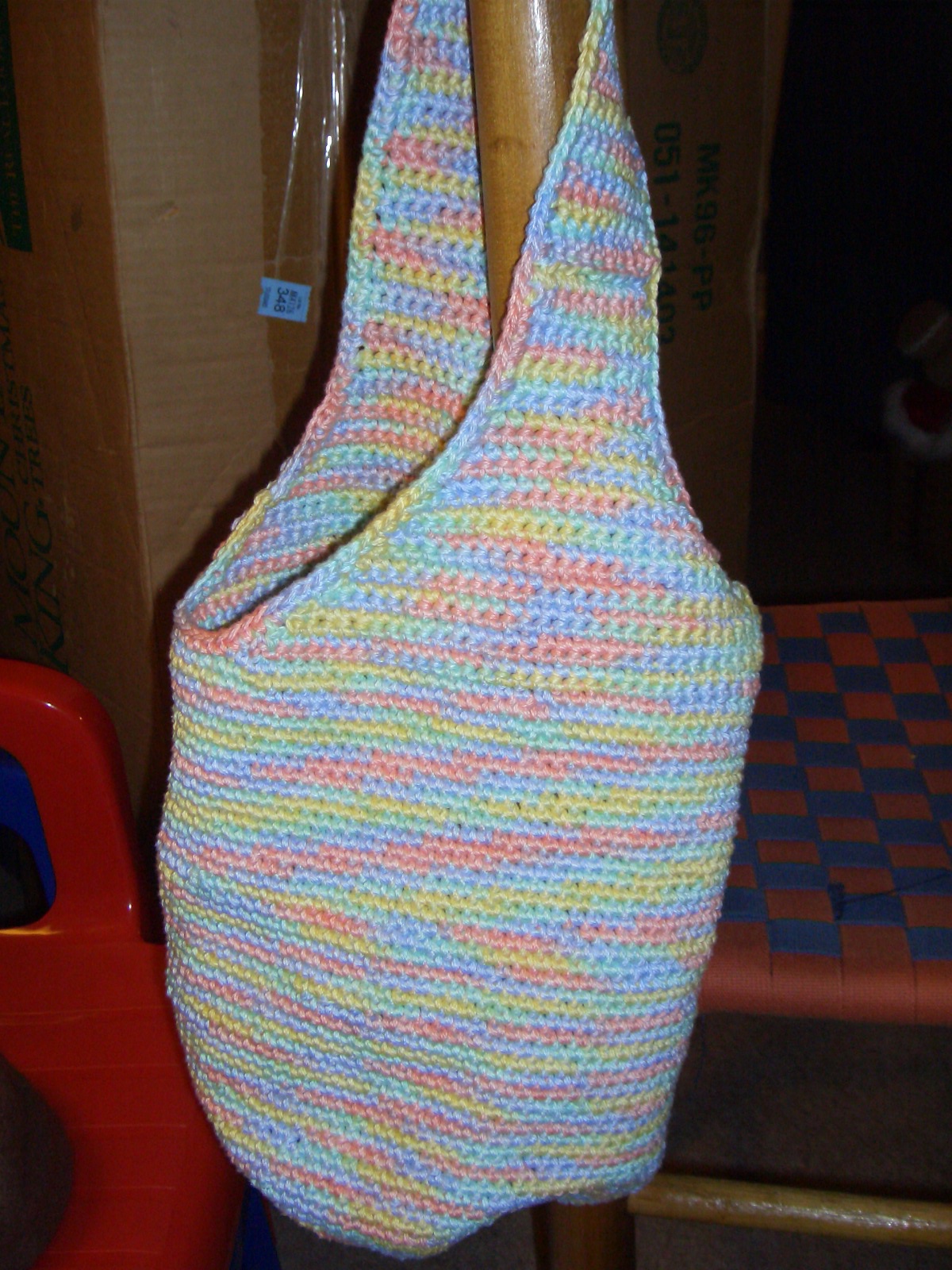 I used all cotton yarn, the same stuff I used for Bip's hat, but because it's crocheted, it feels much stronger.   The pattern couldn't be easier and  it's worked from the bottom up, so the ball of yarn can sit in the bag as it grows.
When I finished the bag, I still wasn't ready to go back to the shawl.  So I started another big 4 skein project – Clapotis.   It's a sort of shawl-scarf thing.  Like most of my knitting projects, I started this one mulitple times before I got it right.  I think I restarted this one 5 times.  Argh.  But it's coming along nicely now.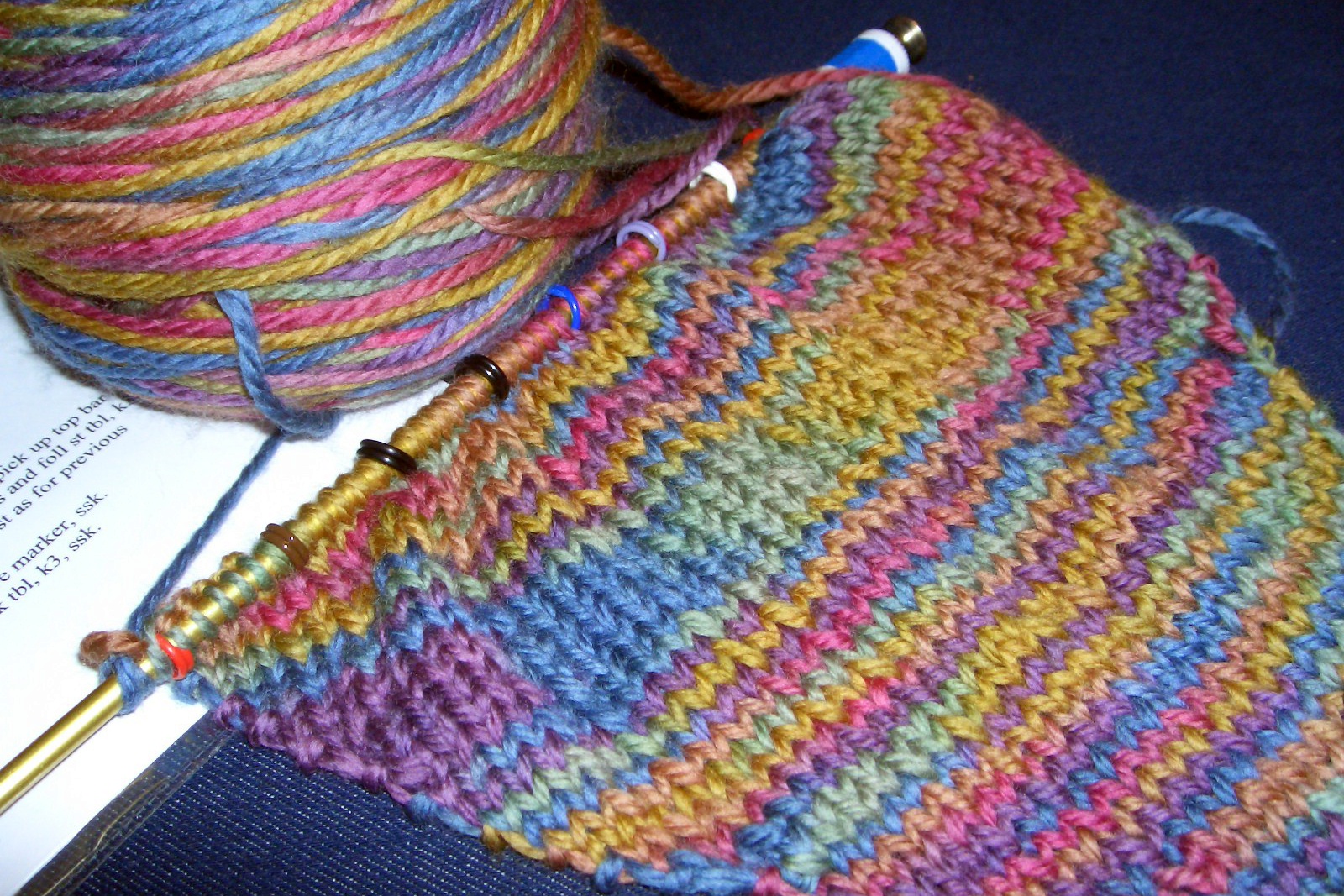 I'm using Lorna's Laces Shephard Worsted in Watercolor, instead of Lion and Lamb like the pattern calls for.  This project is for me to keep and L&L is a bit too expensive to spend on myself. Now I've got two big projects going – I predict they'll take me 10 months of alternating between the two to finish.

Print Friendly
More Mac and Cheese, please!