OK, I promised pictures of our day at the White House Easter Egg Roll.
Here's the picture I took of Philip for his Linked In profile picture.  I told him I could Photoshop George Dubya in for him, but he declined.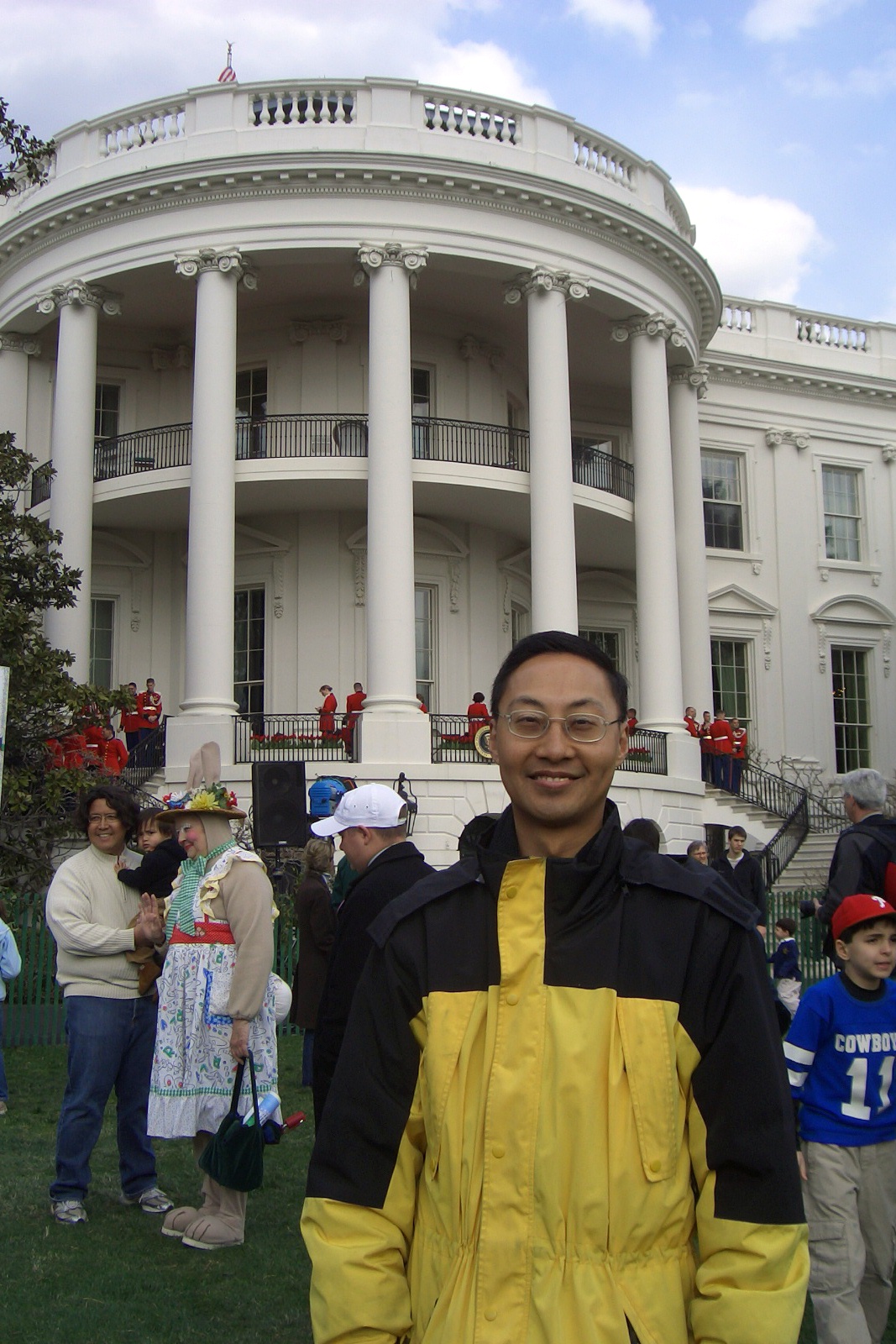 Here are the children waiting for the whistle to blow.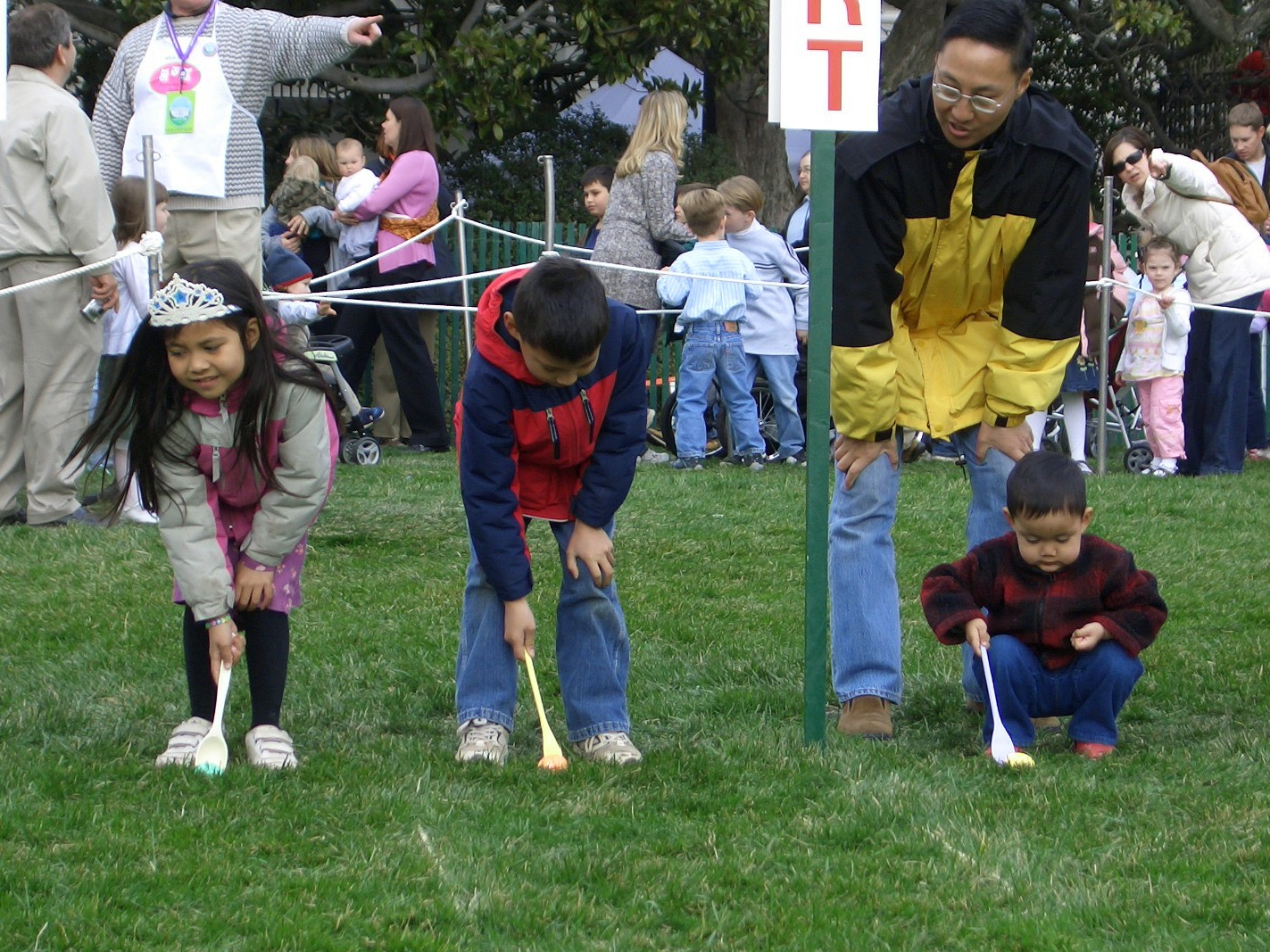 And there goes Pumpkin Girl!  Boo was too fast and I didn't get a picture of him.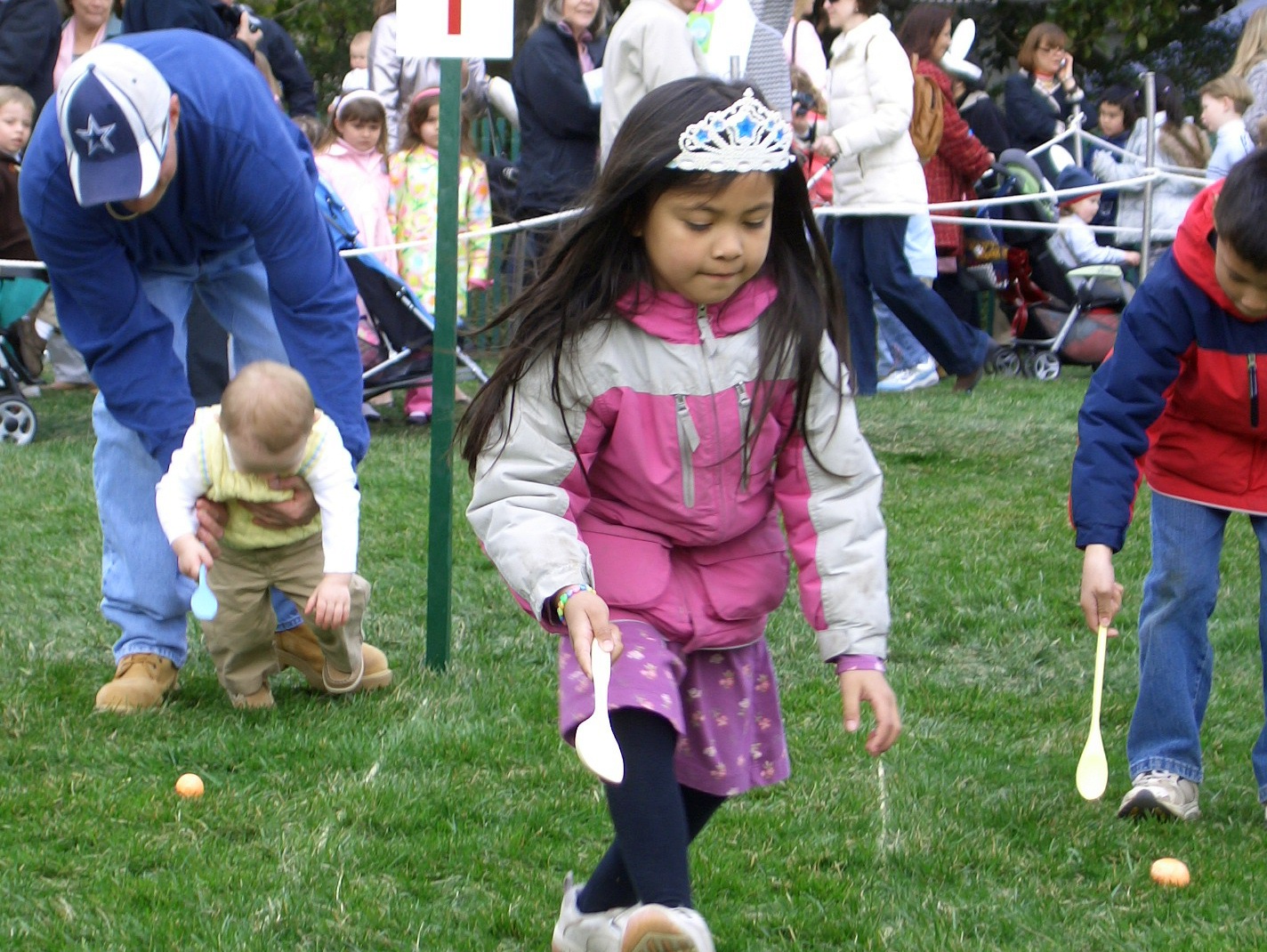 Bip refused to roll his egg.  He wanted to open it up and see if there was candy inside.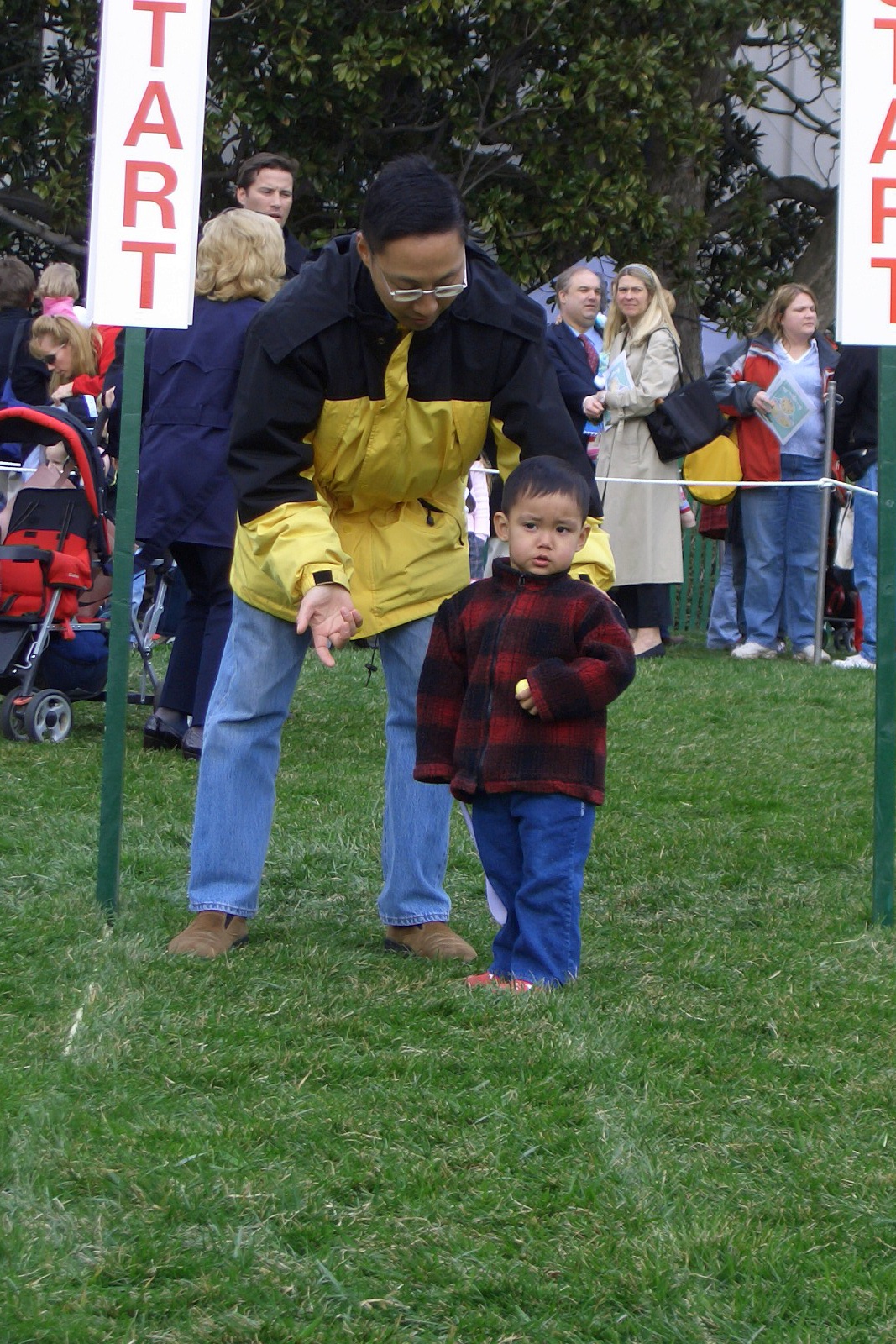 Later, we met Spot the Dog and Peter Rabbit.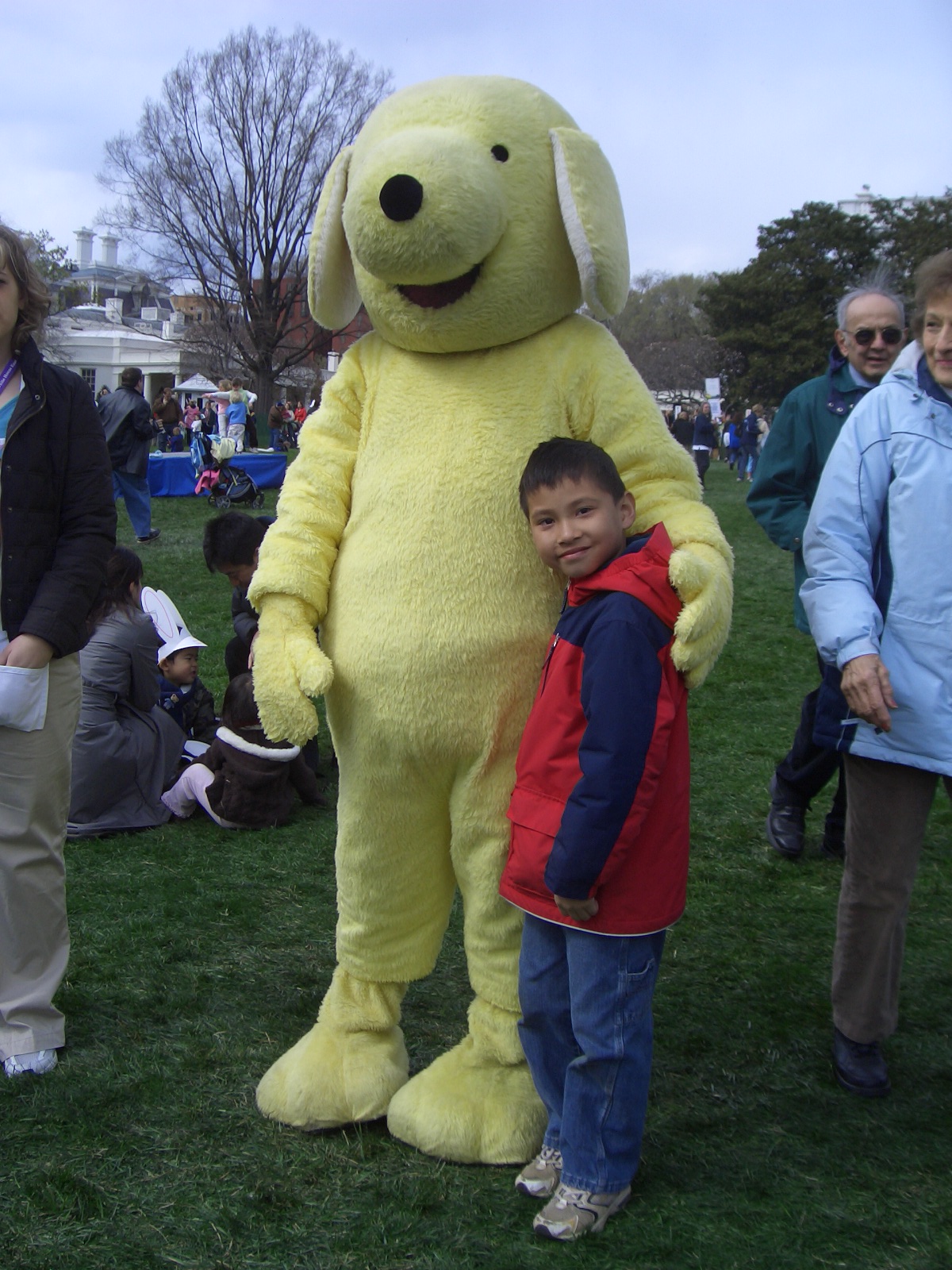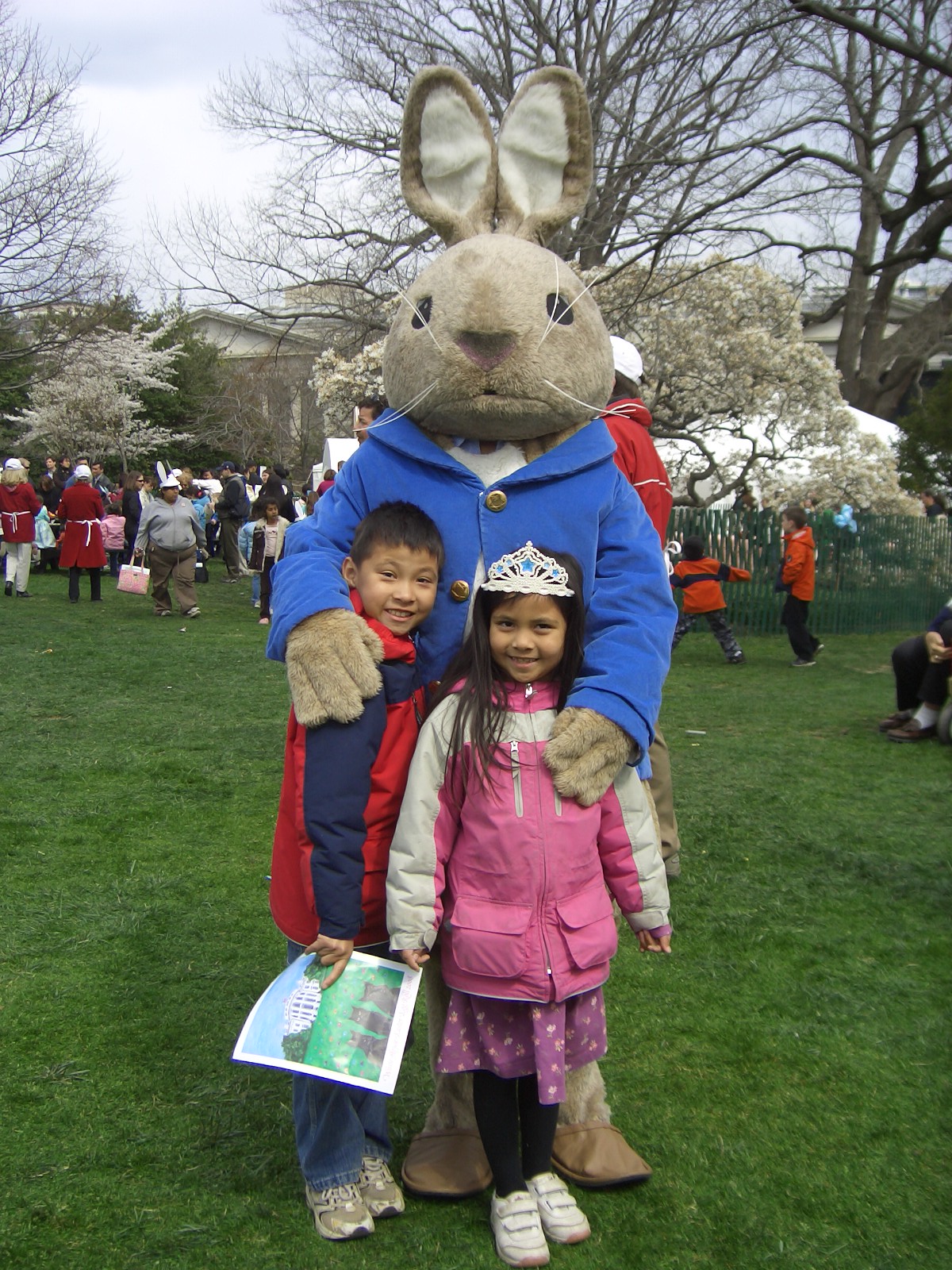 And Bip took a nap.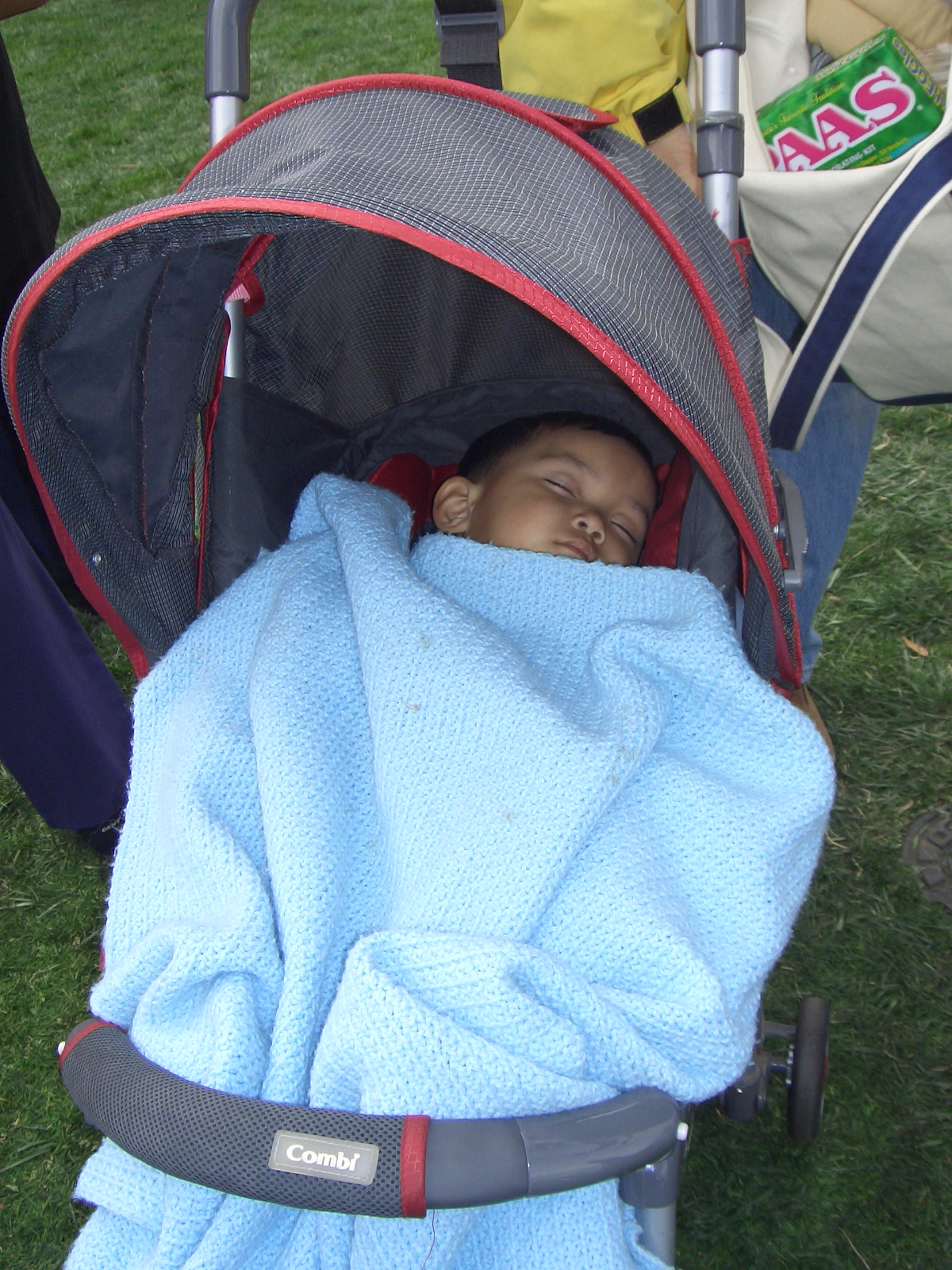 A great time was had by all!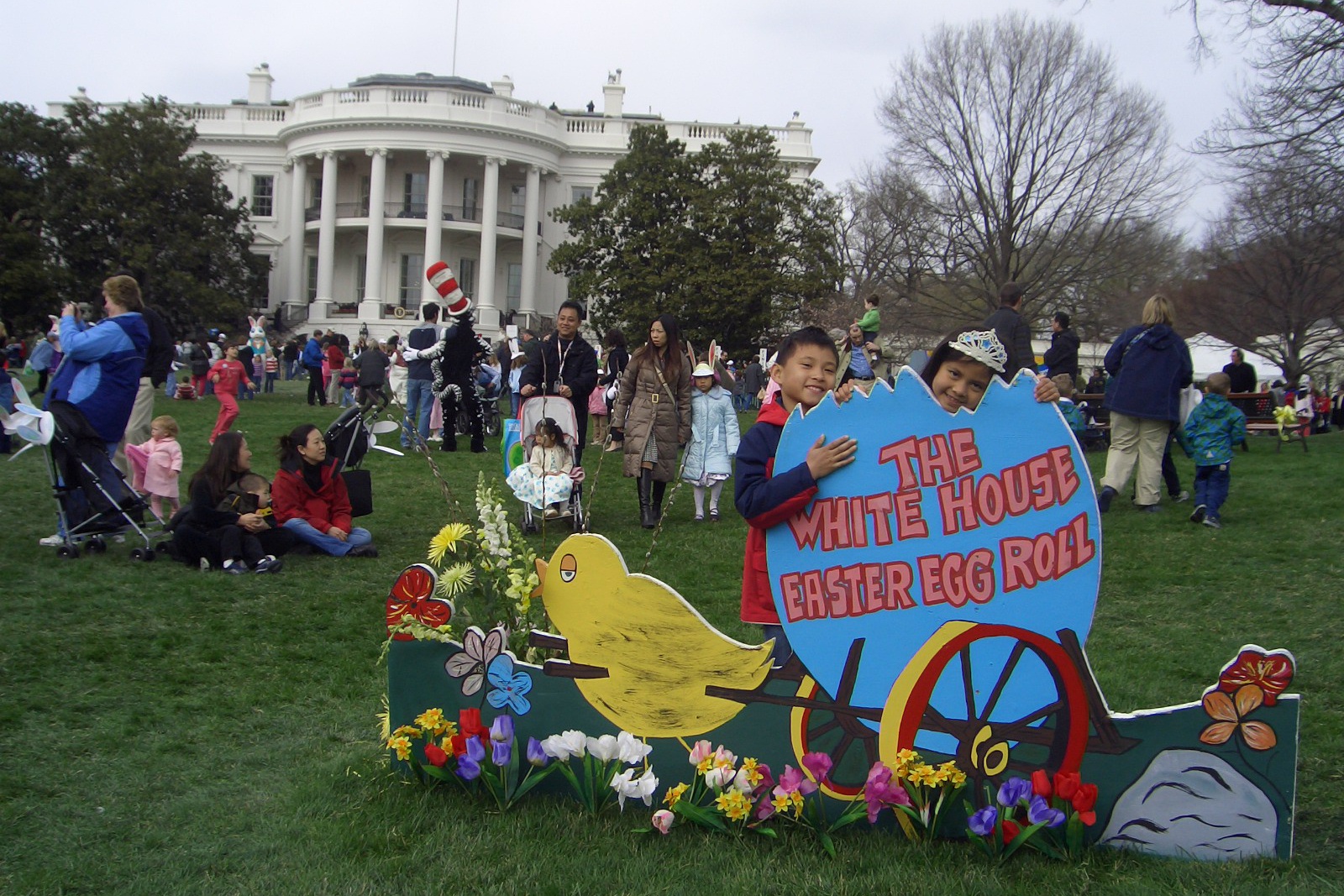 Print Friendly
More Mac and Cheese, please!