You know those cans of refrigerated biscuits?  The kind where you peel off the wrapper, press on the seal and the whole thing goes POP?
Yes, well let's just say that you were to leave a can of said biscuits out on the kitchen counter for oh, a few hours. Not you personally of course.  You wouldn't be so foolish, would you? You should know that the warming of the can to room temperature will cause the dough inside to start to rise.  Which, when you  press on the seal, will not only cause the can to POP, but will cause the can to POP with such force as to launch one of the biscuits into the air.  The biscuit will then land several inches away on the kitchen counter.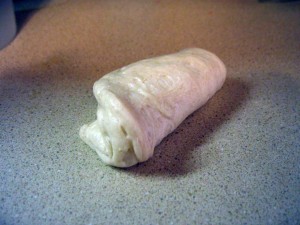 Consider yourself warned.

Print Friendly
More Mac and Cheese, please!