Ten years ago Philip and I became parents for the first time. Our little Boo arrived in the wee hours of the morning, crying loudly.  He's never been quiet since.  He even talks in his sleep.
He's not so little anymore!  From that high needs, clingy baby, to a perpetually in motion toddler,  head strong little boy, he's now a fun, smart, funny – very funny – young man. I'm proud to call him my son.
So to the one who started it all, Happy Birthday, Boo!  May God bless you and keep you safe today and always.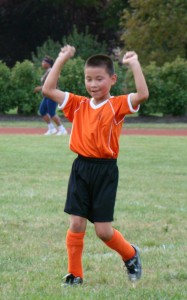 Print Friendly
More Mac and Cheese, please!