We took a week off of school before leaving for vacation because I just had so much to do.  Now everybody is having a really hard time settling back into our normal school routine.  Boo and Pumpkin Girl would so much rather goof off than work on handwriting.  I'm not helping matters when I walk into the kitchen and sing out, "Hi Hooooh!", causing them to sing "hi ho!" back at me.  To which I replied, "Ha!  I knew you were dwarves!"
And now I sit here, avoiding school, editing my pictures to put on my blog and wondering if it'll get warm enough today for me to go outside and pull out the flowers killed by last night's hard freeze.
It was in the mid 70's the day we went to Epcot.
Before I get to the pictures, I have to tell you that Boo loves Donald Duck as if he's his long-lost brother.  I don't know what it is, perhaps because the two of them have anger issues?
So on our very first day, Boo found himself a Donald Duck hat, which you can see in yesterday's pictures.  We stood in line to meet a bunch of characters, including Donald.  Boo was pretty giddy as our turn with Donald approached, especially because we'd been advised to ask Donald's handler for a permanent marker and that Donald would sign Boo's hat.  And so we did and he did.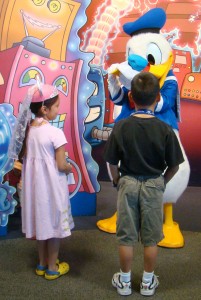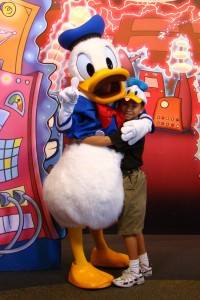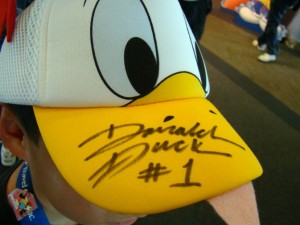 There wasn't a lot for Bip to do in Epcot at first, except wait for everyone to go on Soarin' and Test Track.  So we made a point of going to Turtle Talk with Crush (dude!) and riding Finding Nemo.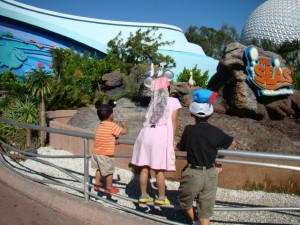 Here's Bip, pretending to throw crabs at the seagulls who periodically said, "mine! mine!"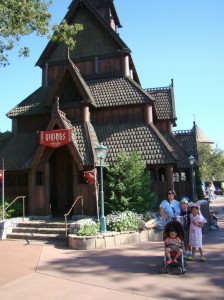 Here we are in Norway.  I visited this church in Oslo once upon a time.

And now we're in China.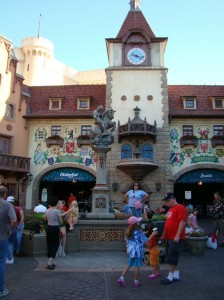 Look!  I finally made it to Germany!
Did I ever mention that we're a little tiny bit French?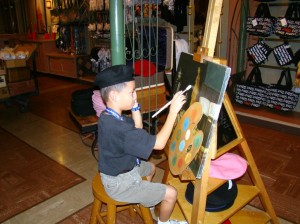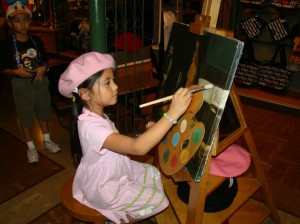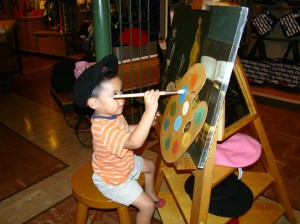 Boys – here they are after riding Maelstrom in Norway.  They went straight to the weapons and armed themselves.  All three of them, all at the same time.

Print Friendly
More Mac and Cheese, please!