We finally got some snow today!  We've been freezing our patooties off, but not any snow.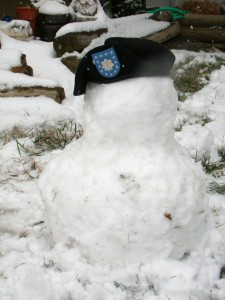 This is the snowman the boys made.  It wore Philip's beret briefly before he headed back to work.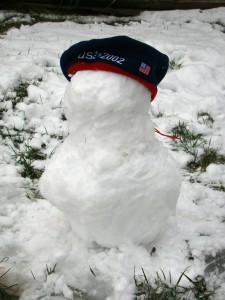 Pumpkin Girl and I made this one.
We barely got enough snow to make those two snowmen and just doing that uncovered the grass.  I bet that's all the snow we get this season.  Do you think we'll get much more in Colorado?

Print Friendly
More Mac and Cheese, please!