I have yet to live in a place that snows enough for me.  Ft Leavenworth (KS) had a good amount of snow – it would snow all day and stay for the week.  We had a great sledding hill on our block and all the dads were in school together which meant they all had the same snow day cancellations.  We had so much fun, four families, moms, dads and children, all sledding together.  Some of the grown-ups were more than a little sore after sledding for a couple of days in a row.
I try not to get excited when there is snow in the forecast here.  We seem to sit right on the line of snow vs rain and usually end up with rain.  But March came in like a lion last night and dumped several inches of snow on us.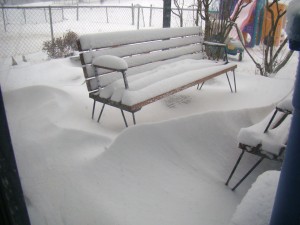 The wind was quite strong, causing the snow to drift on our patio.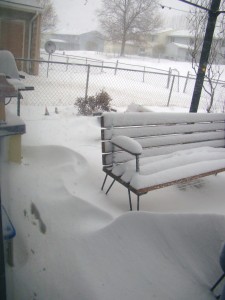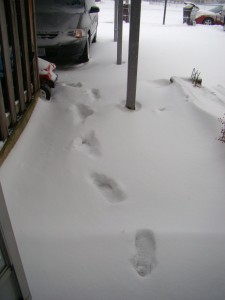 Philip works on base, so he didn't get a snow day this time.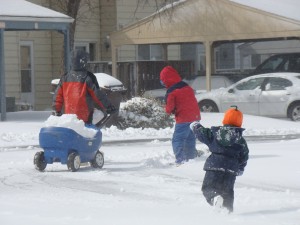 Boo and his best friend loaded up our wagon with snow and went off to build a snow fort.  I didn't see them for 2 1/2 hours.  Bip tried to keep up with them, but it was way too windy and I brought him back to the house.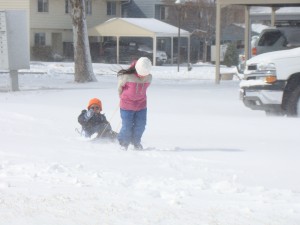 Later, Pumpkin Girl gave him a ride in the toddler sled.  This is the last year he's going to be able to fit in it.
We only got a little bit of school done, but really, what's the point of snow if you can't play in it? Good friends, hot chocolate and warm soup for dinner.  It doesn't get better than that!

Print Friendly
More Mac and Cheese, please!