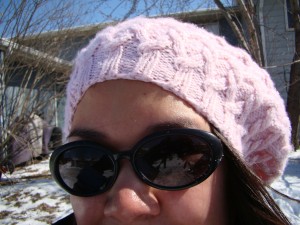 My most recently completed knitting project – a pink, cabled beret.  I've read that slouchy berets are all the rage out in California, and you know me – always on the cutting edge of fashion.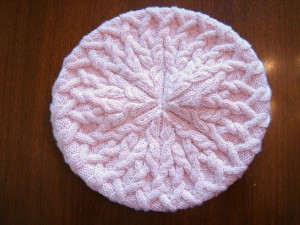 Here it is, flat on the table.
I'd never done cables before, but they were surprisingly easy.  I added an additional round to the pattern to accomodate my big head and thick hair, and also to allow the hat to come down and cover my ears.  The next time I wear it, I'll probably be in Colorado.  Barring an early Spring snowstorm here, of course.  One can hope.

Print Friendly
More Mac and Cheese, please!