Pumpkin Girl made her First Communion on the day before Mother's Day. She and I attended a retreat the weekend before where she did several crafts and we made unleavened bread together.  It was a special treat to spend the afternoon with her.
The big day rolled around and her class and their families gathered together for breakfast at the church and a brief rehearsal.  Then home for several hours and back for mass in the evening.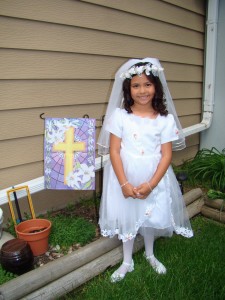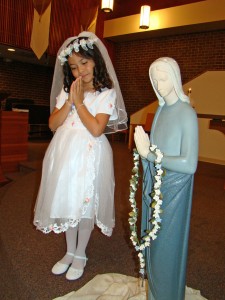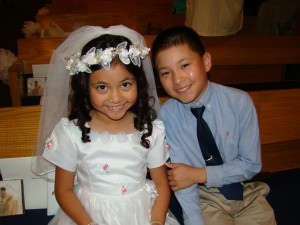 Boo got to serve mass that day, at his request. Just between you and me, he really does love his sister!

Print Friendly
More Mac and Cheese, please!