On our second day of house hunting, Pike's Peak was clearly visible, strong and silent and covered with snow.  The rain was gone and the temperatures were mild and we were confident that God would reveal our new house to us, just as he had revealed the mountain.
We were right.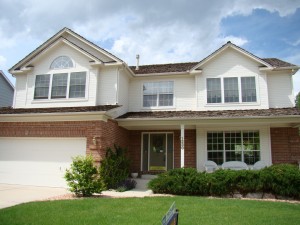 I'm reluctant to share too many pictures here because the house is still occupied and the pictures are full of their stuff.
But I will show you the kitchen.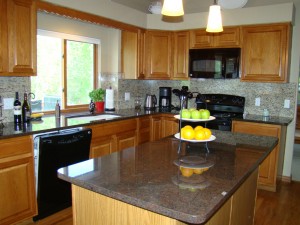 And the view from the dining room into the backyard.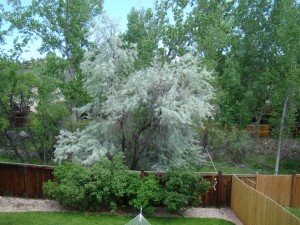 And check out the staircase –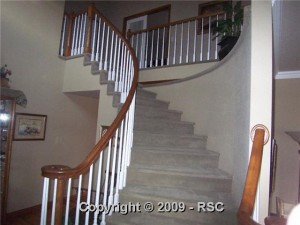 And for good measure, this is the park directly across the street.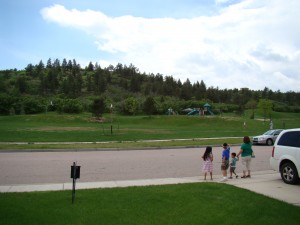 We close on June 30th.
As Boo used to say so often, "God has blessed us again!"

Print Friendly
More Mac and Cheese, please!