The storm that brought down this tree at the White House last week: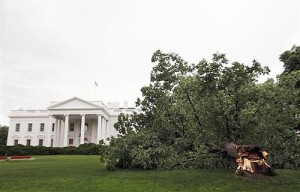 Did this to our neighbors' flag pole: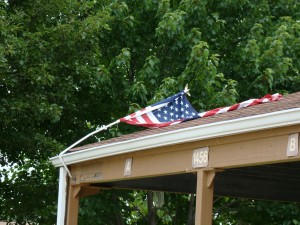 Notice how the flag pole is mounted below the gutter and is bent backwards over the roof.
Spring storms – not my favorite things.

Print Friendly
More Mac and Cheese, please!