Six years ago and half a world away, a sweet baby came into this world.   We brought her home from the hospital on Christmas Eve and we all fell in love with her.  God entrusted her to our care for just a short time, but we are so happy that He gave us the chance to love her and be loved by her in return.
Happy Birthday, Rebecca.  Our lives are better for having had you.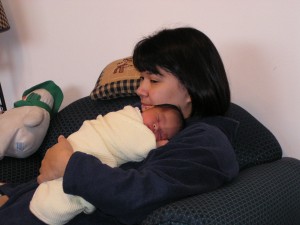 Print Friendly
More Mac and Cheese, please!