We've got lots of hiking trails here in the Rocky Mountains.  There are two located less than 5 minutes away from our house. But this post has absolutely nothing to do with them!
Nope, this is about the Irish Hiking Scarf and matching Irish Hiking Hat I made for Philip.
Remember the pink cabled beret I made last year?  Well, I'd never knit cables before, so I wanted something simple to learn and practice on.  So I started the Irish Hiking Scarf.  Once I figured out that cables are not nearly has difficult as they seem, I put the scarf away and made my hat.
I knit a bunch of other things after that, then finally returned to the scarf in October-ish.  I finished it quickly, then started a matching hat.  The hat also only took a couple of weeks, which amounts to maybe 6 hours of total knitting time.
But I was never able to get a picture of either of them because by the time Philip got home from work wearing them, it was dark.  But the other day he was home around lunch time and I made him model his knit wear.
Behold!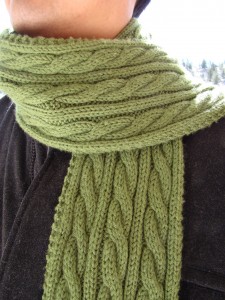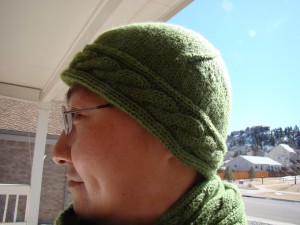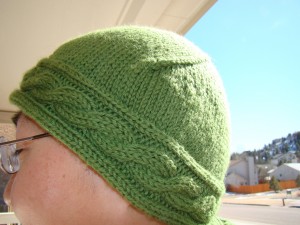 The cool thing about the hat is that the cabled band is double thickness so it keeps your ears nice and toasty!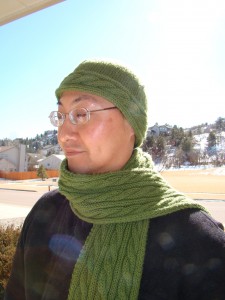 The pattern for the scarf can be found here for free: Irish Hiking Scarf The matching hat pattern is also free and is found here:  Irish Hiking Hat

Print Friendly
More Mac and Cheese, please!