Somehow Pumpkin Girl is now not in one, but two Nutcracker productions. I know, I know.
One production is with a traveling ballet company, accompanied by our city's philharmonic. She auditioned for this one way back in August and as I write this, she still doesn't know which role she got. We do know that she's in one of the "suite" variations – Russian, Chinese, Spanish or Arabian. She'll find out at the first rehearsal this Sunday.
The second Nutcracker was a bit of a surprise. Her new ballet studio has a pre-professional company (which Pumpkin is too young yet to join) that stages its own annual Nutcracker. It never really even crossed my radar other than as something that she and I might attend together. So we were both a bit surprised when she received a letter saying that she was one of the dancers from the Children's Division of the school to be selected for some of the minor roles. The letter did ask for sensitivity during their regular classes because not everyone had been selected.
I can't be sure, but I think the selection process for this second Nutcracker took place during regular classes. Pumpkin told me that they were measured during one class for any future performances that year. She also told me about one class where they did cartwheels – not your usual ballet fare. Unless you're one of Mother Ginger's children in the Nutcracker.
(She doesn't know which role she has in this production, either. She'll find out at the first rehearsal this Saturday.)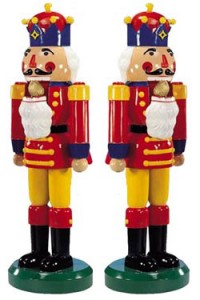 After reading the letter, Philip and I discussed the possibility of back-to-back Nutcrackers. The performances will be a couple of weeks apart. The rehearsals will not conflict. And just how can you say no to such a sweet little face, all lit up with happiness?
We couldn't, of course.
So we are committed to double rehearsals and double performances. Oh yes, and a new baby thrown in to the mix.
Pray for us! We'll need it!

Print Friendly
More Mac and Cheese, please!