I forgot just how much work babies are.
They are always wanting to nurse and be held. Fortunately, there are always lots of volunteers. For the holding, that is. For the nursing, I'm on my own.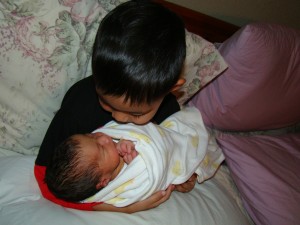 I forgot just how much longer it takes to get out the door with a baby. We've had lots of appointments, with regular check-ups with our midwife, plus bilirubin follow-ups, and I think we've been on time for one of them.
I forgot just how sleep deprived one gets with a new baby. And how that affects everything else.
But it's worth it.


Print Friendly
More Mac and Cheese, please!