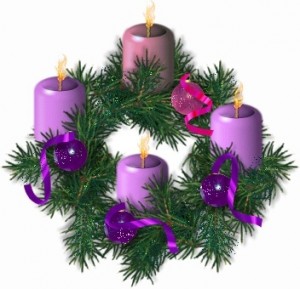 So here we are, on the brink of Advent. This year I'm going to keep it simple, focus on the traditions that are most meaningful to our family and focus on the what Advent is all about.
I say the same thing every year. How about you? I mean it this time. Really.
This year I'm going to try to go easy on myself. I've got most of my shopping done and I plan to be finished by the end of the week. Instead of trying to get all the decorating done this weekend, I'm going to pace myself and do it little by little. I think I'll let the children help, too. They'll enjoy that. Most of what I put out is mostly for their enjoyment anyway.
I found a good devotional for children called My Little Advent. It is for children K-2nd grade, which is perfect for Bip. But I think that my 4th and 6th graders will be able to get something meaningful from it, too. Couldn't we all use a reminder to keep a smile on our face while thinking of the happiness of others above ourselves?
I've finally figured out a way to do our Jesse Tree and stick to it this year! Remember long, long ago when I hosted a Jesse Tree craft swap? Well, I hate to admit it, but we've never actually seen the Jesse Tree through to Christmas. I think it is because the readings, prayers and reflections that accompany each ornament were too long. This year I got the idea from someone else's blog (sorry, I can't remember who) to read from a children's bible story book instead of from the Bible. I think that will be much more manageable.
Will you be making any changes this year to help your Advent be less stressful and more meaningful? What have you let go of over the years, or added, that has made a difference?