I signed up for an online watercolor journaling class which started last week. It's perfect for me because I don't have the time to attend a workshop outside the house. We get our assignments through PDFs and videos, which is also cool because I can watch the videos while I paint and stop, rewind and replay anything I need to.
I'm going to be brave and share my assignments.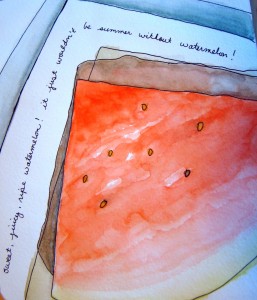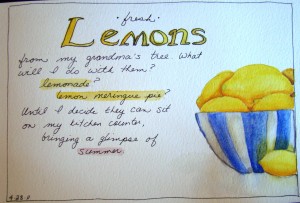 Both paintings are from photographs.
Find out more about my watercolor class and others that are offered here: Imaginary Trips