Yesterday I bought new sunglasses.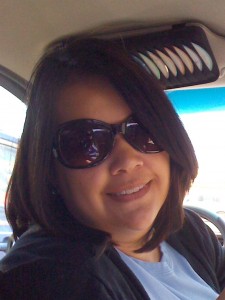 Aren't I cute?
I wore them out of the store since my old ones were broken. When I got to my car I realized that the little vinyl sticker with the brand name was still on the lens. I peeled it off and stuck it to the window of the car next to me.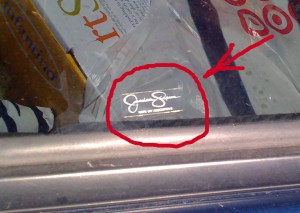 (click on the picture to see it better.)
I wonder how long it'll take them to find it.
I also wonder what gets into me sometimes.

Print Friendly
More Mac and Cheese, please!