Just in time for Cyber Monday, Pumpkin Girl and I have launched our new website. We are selling hand-crafted hair accessories…and more. It all started when I made Pumpkin Girl an elastic headband with silk flowers to match her ballet uniform leotard. Each level at her studio has a different color uniform, so while the girls are dressed exactly alike, they express their personality in their hair ornaments. They are allowed, and encouraged, to use a headband to keep the little wispy hairs off their face. And so an idea was formed and a business launched. We've got elastic headbands with three silk flowers like this one below, available in three colors of elastic and several flower choices.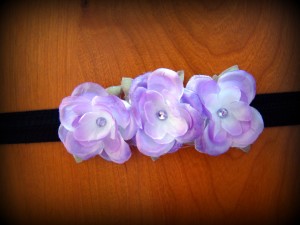 We've got flowers on clips in lots of different colors. Pumpkin Girl sticks them right next to her bun for class and tucked over her ear when her hair is down.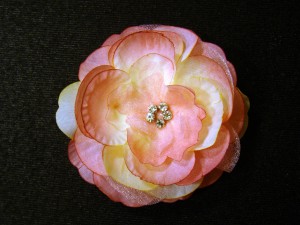 We've even got some ribbon sculptures like this Nutcracker.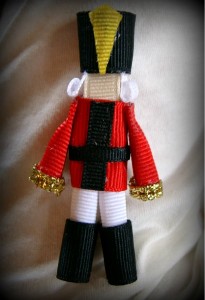 Within the week we'll have the cutest little felt figures attached to snap clips. I can't wait to share! And of course, you can't have your own blog and your own internet business without having a give-away!! Go check out Pumpkin Girl Designs and take a look around. Come back here and leave a comment and tell me which item we carry is your favorite. One lucky person will win the item of their choice! Follow the link to our Facebook page and "like" it, return here and tell me you did for an extra entry. Want more chances to win? Blog about our grand opening and leave me a link in the comments. Comments will close at 8 PM MST on Sunday, December 4. Winner will be announced on December 5.
*Comments are now closed.*

Print Friendly
More Mac and Cheese, please!