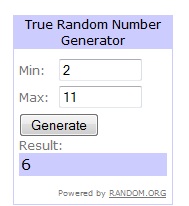 We have a winner! (Please note that comments #1 and #2 weren't entries into the give-away.)  Comment #6 – midwestmom!  You may choose any item at Pumpkin Girl Designs.  I do have some new flowers that I need to add, but we lost power last night and I couldn't get to it.
Thank you to everyone who entered and shared on Facebook.  Everything on our site except the ribbon sculptures will be on sale until Friday, so now is a good time to place an order. And speaking of Facebook, when I have coupon codes to offer, I will be posting them to our Facebook page.  That's also where I'll preview our new items.  So if you aren't already a fan, you should head over to our page and "like" us: Pumpkin Girl Designs on Facebook.

Print Friendly
More Mac and Cheese, please!