Pipsqueak is fortunate to have some awesome quilters in his life.  My friend Shanti made him this beautiful quilt and I just had to share some pictures.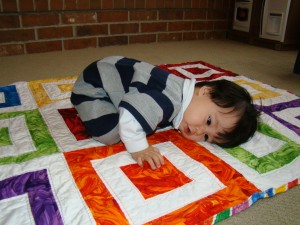 And it's got a fun Eric Carle print on the back.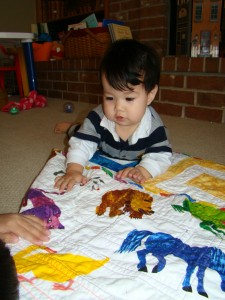 His godmother made him a cute quilt, too. I'll share pictures of that one next.

Print Friendly
More Mac and Cheese, please!