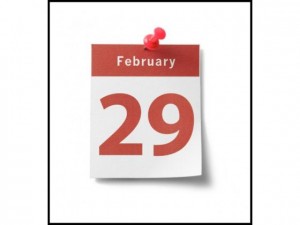 I don't actually have a whole lot to say today, but the opportunity to post on this particular date is too rare to pass up.  So hello, how are you?  I am fine.
Did you ever write letters like that when you were little?  Once upon a time I had a school assignment to write a letter and mail it.  I wrote to my cousin who is 3 months older than me.  We became steadfast penpals and best friends.  For the first couple of years, though, our letters were pretty much all, "Dear Annie, how are you?  I am fine.  What did you do in school today?  I had a math test.  Do you like math? It rained today.  I am running out of room, so goodbye."
I wasn't always the riveting writer than I am today.
I was thinking of my cousin Annie today because I learned that Davy Jones of the Monkees had died.  We loved the Monkees, my cousin Annie and I.  Sometimes she'd come and stay with my poor lonely, only child self for a week over the summer.  Both my parents worked so we'd be at home watching TV pretty much all the livelong day.  The reruns of "The Monkees" were our favorite.  One year, she actually  brought her tape of a Monkees album with her and we'd dance around my room, singing Monkees songs at the top of our lungs.
I might have to head over to iTunes and download me some Monkees Tunes like the rest of the world, so I can once again sing them at the top of my lungs.  It's probably more fun when you're 16 and home alone with your goofy cousin-turned-best-friend than say, home with a bunch of kids that are depending on you for an education, and I don't mean of the pop icon variety.  Oh well, you've got to work with what you've got.
And speaking of which!  The next time Leap Day rolls around, assuming that the world doesn't end this December, Pipsqueak will be 5, Bip will be 11, Pumpkin Girl will be 15 and Boo will be 17.  And driving! Driving, I tell you! Wonder if he'll be blasting some Monkees tunes in his car?

Print Friendly
More Mac and Cheese, please!