Last weekend we headed up into the mountains near Denver to visit the Ice Castle in Silverthorne.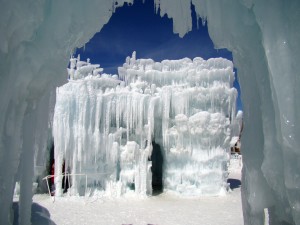 In a word: amazing!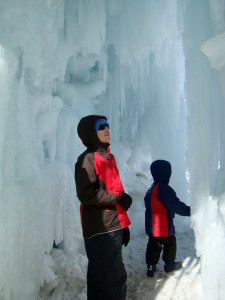 The drive was a longer one than we normally make with 16 month Pipsqueak in tow, but it was worth it.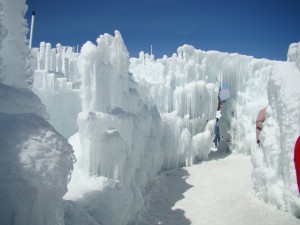 We arrived, had a quick lunch, then bundled up in the snow pants, boots and gloves we'd packed along.  Good thing, too.  It was much colder than even we were used to!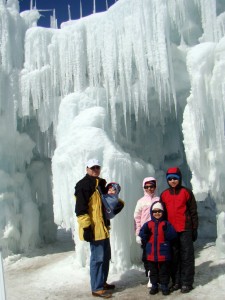 I'll just let the pictures speak for themselves.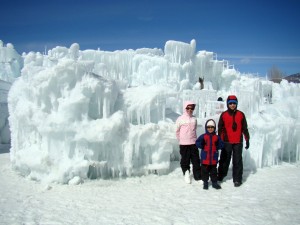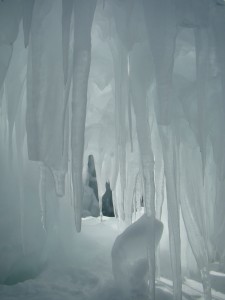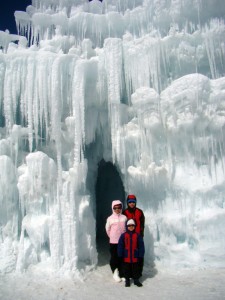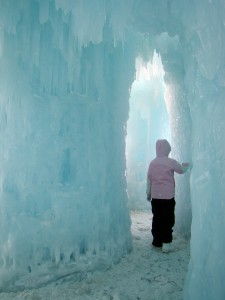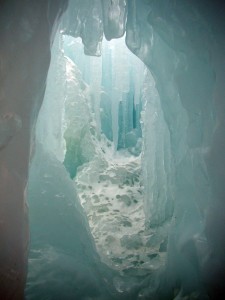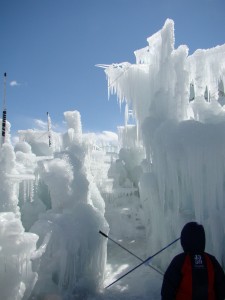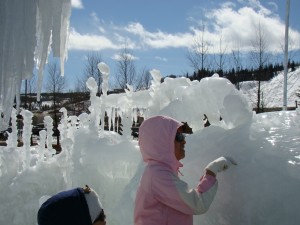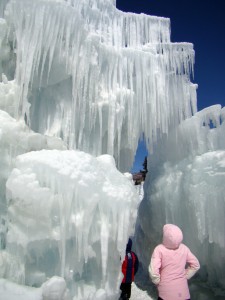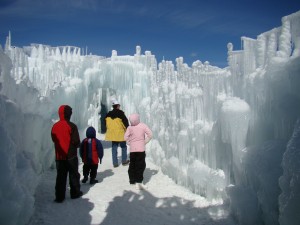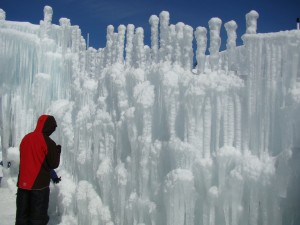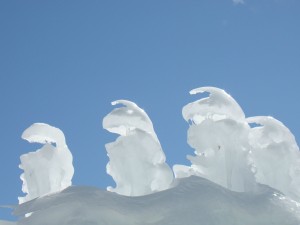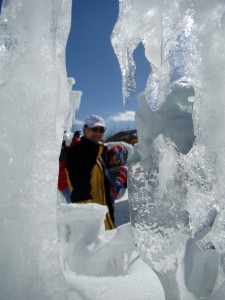 If you go (and you should!), bring warm clothing and sunglasses.

Print Friendly
More Mac and Cheese, please!