Not San Fran.  Not Frisco.  San Francisco.  Or The City.
Phil's brother John drove us around in their brother Donald's minivan.  I think Donald paid him because it has been 20 years since we've driven in The City and he didn't trust either of us.  No matter.  We spent the day doing tourist things in The City.  We started off at the Palace of Fine Arts where none of the adults could correctly remember which event the whole thing was built for. (The 1915 Panama-Pacific Exposition)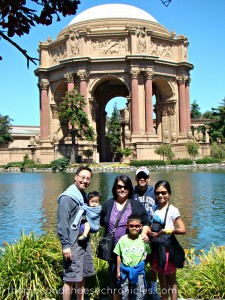 We walked all the way around, admiring the architecture, heading for the Exploratorium.  We got there…and it is closed on Mondays – which I *totally* remembered, after the fact.  So we walked back to the car and headed to the Golden Gate Bridge, but their little parking lot was completely filled, so we headed to Fort Point.
Fort Point is this Civil War era Army post built to help to protect the bay.  We walked all around and pointed out the cool features like the sally port and the spiral staircases built to allow right-handed sword fighters defending from above to have the advantage.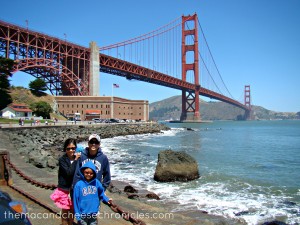 My friend Shanti took her ship under the bridge just a couple of weeks earlier.  Boo thought that this would have been the perfect vantage point to wave to her and his friends from his tiger cruise.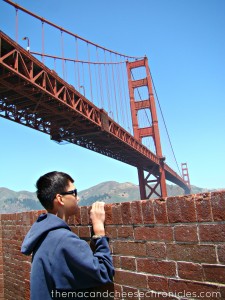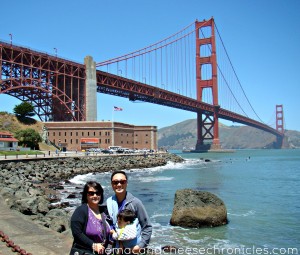 We saw some shark bait surfers.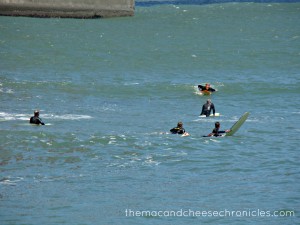 Then we drove down Lombard St.  We had a traveling monster with us, so we took her picture.  Because it was San Francisco, nobody was at all surprised to see a monster with a star tattoo popping out of the bushes.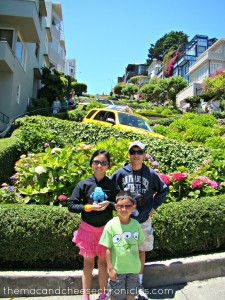 Then we went to Mel's Drive-In for lunch.  Boo had this huge hamburger.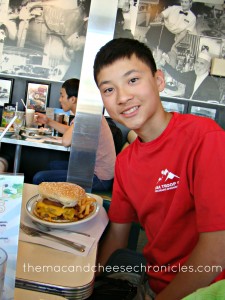 The kids' meals came in these cool car boxes.  Estrella, the monster, grabbed the fries and took off cruising down Geary Blvd.  Nobody seemed surprised at that, either.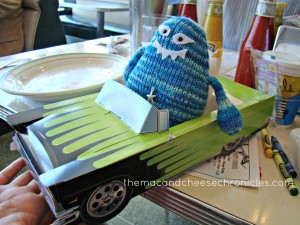 Next time: We visit Apple HQ and get free samples.

Print Friendly
More Mac and Cheese, please!