Our funny man Bip turned 7 last Friday. Seven. Wow. Where did that time go?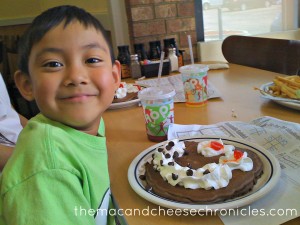 We took him to IHOP, his favorite restaurant, for his free birthday meal.
Just for fun, here's Boo with his Monster Cheeseburger, made with real monsters. He's taller than me now.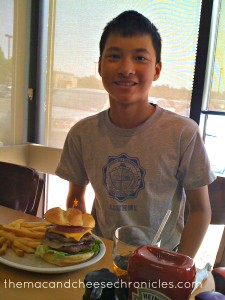 It turns out that since we were there on his actual birthday, Bip got a free sundae, too! We were already paying our bill when we found this out, so they packed it up in a kids' drink cup for him. Thanks, IHOP!!
And Happy 7th Birthday, Bip! You bring us joy every day.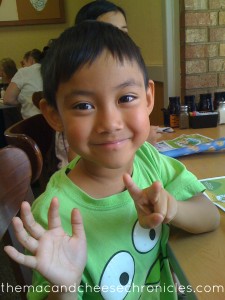 Print Friendly
More Mac and Cheese, please!