Hellmann's or Best Foods Mayonnaise? Did you know that it depends on which side of the Continental Divide you are on? It is Hellmann's East of the Rockies and Best Foods West of the Rockies. So what do you think it might be if you are in the foothills of the Rockies?
We've got both!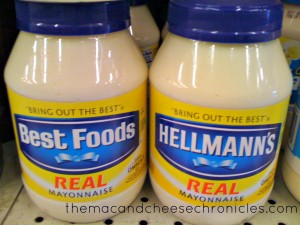 Which do you have, Hellmann's, Best Foods or both?

Print Friendly
More Mac and Cheese, please!