After knitting a monster for Bip and another for the traveling monster swap, I knit a monster for Pumpkin Girl.  This is another pattern from The Big Book of Knitted Monsters.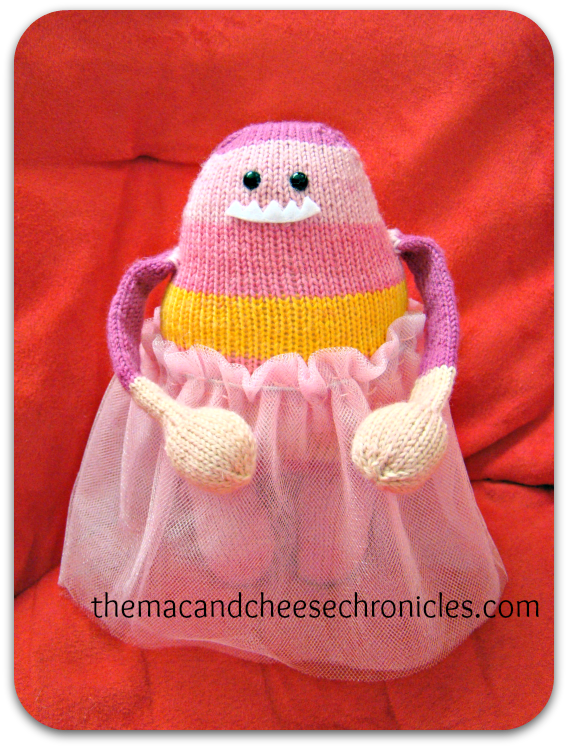 The pattern is Gort the Gym Bag monster, but of course Pumpkin needed a ballet bag monster.  The yarn is from Knit Picks – Felici sock in Peachy.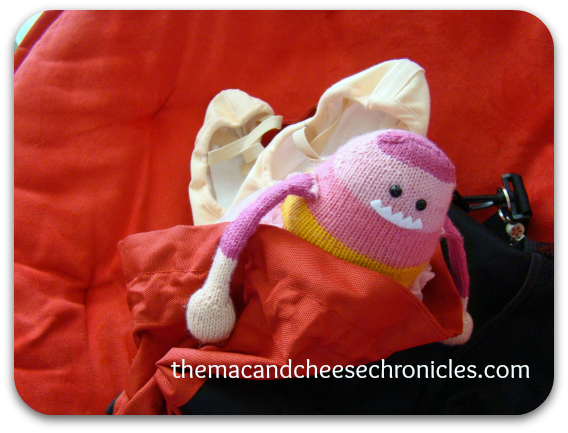 She is Bella the Ballet Bag monster!
Bella has been mooching the granola bars that Pumpkin carries in her bag, so she's gotten a little chubby. But her arms still look lovely in 1st and 5th position.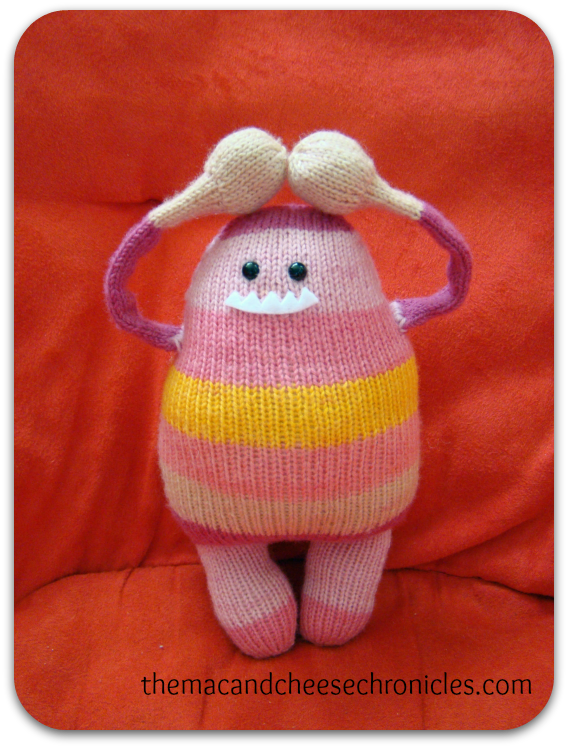 I like the way the striping ending up looking like ballet slippers and tights.