It has been a long time since there has been any knitting around here. I miss it. Before Pipsqueak was born I started working on this cabled afghan.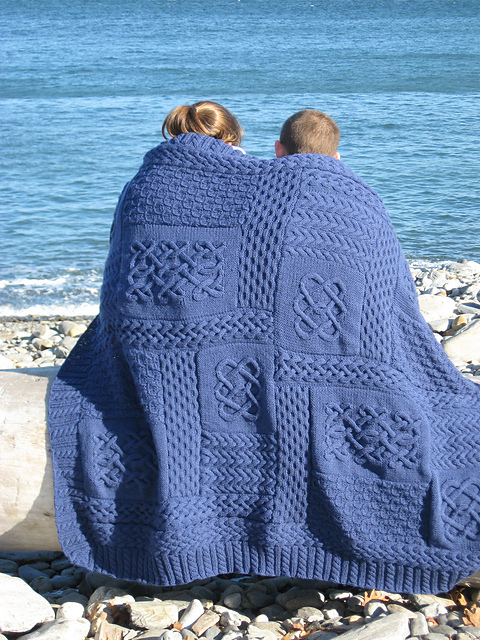 This is the cover photo from Cables Untangled. It is the Sampler Afghan
I had a very sensible plan of finishing a certain amount of panels within a certain amount of time. I was doing well for awhile and then my plans went awry. I really should stop making plans.
But I finished one of each of the six panels and have them seamed together to make one larger panel.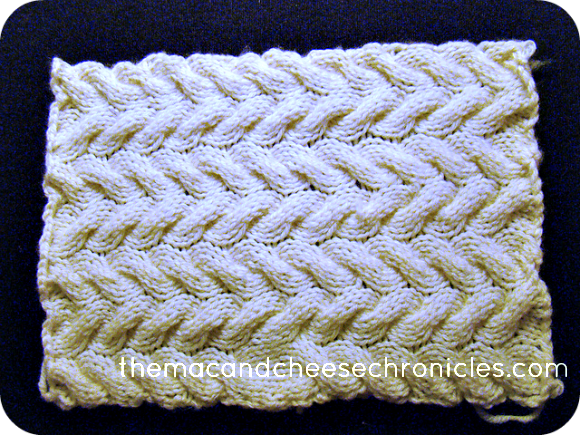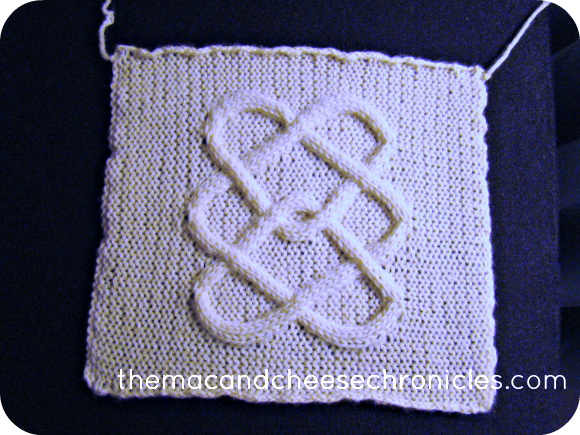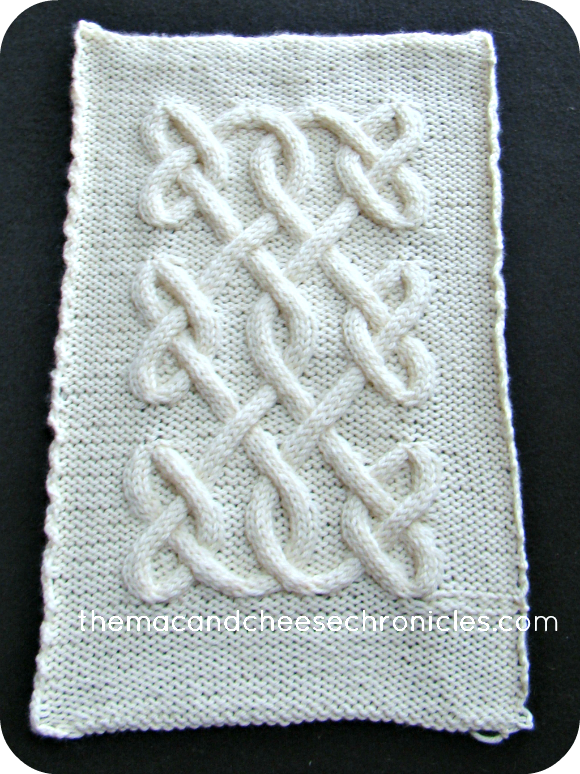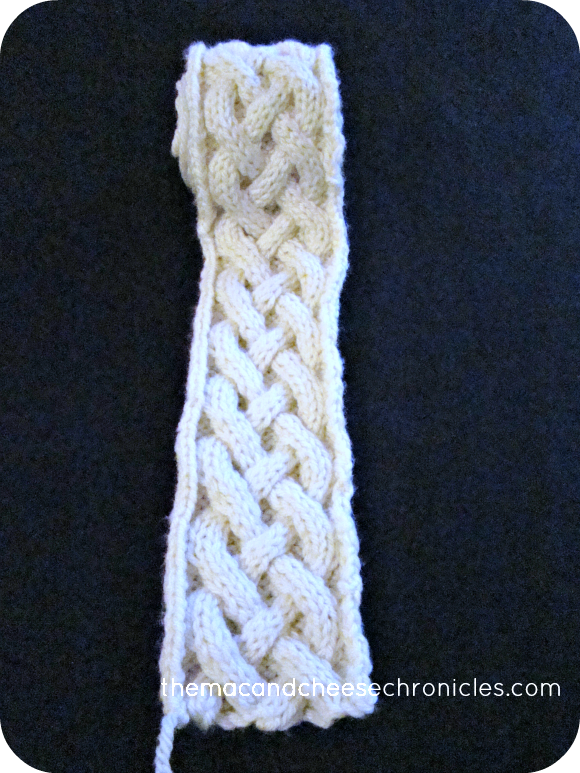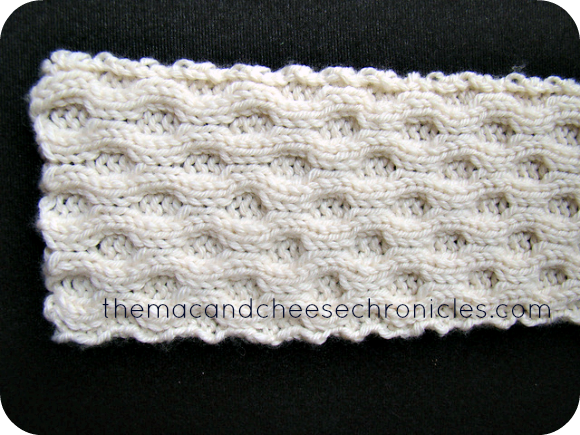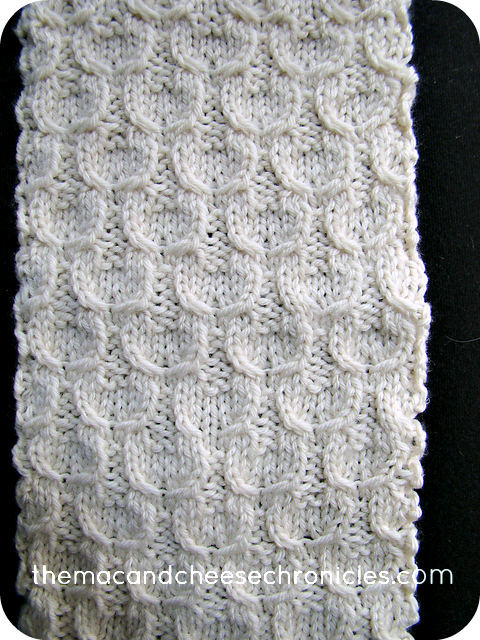 Don't they look like they'd make a nice, warm blanket? Someday I'll get back to them. Some day…

Print Friendly
More Mac and Cheese, please!