We finally made it to The Exploratorium. My first experience with this (or any) hands-on museum was when I first started college. My good friend Ben took me and my roommate, and maybe Philip. Ben had worked there in high school and he showed us all the best exhibits. Everything there is good, actually, which explains why a group of college students would even be interested. During the time I lived in San Francisco, I went to the Exploratorium at least once a year.
The children loved it! They dashed from exhibit to exhibit, trying to get experiments to work. Most of them required little or no help from a parent, beyond reading the instructions for the early reader among us. We couldn't get all the experiments to work and some turned out differently than we thought they would. Others we totally rocked. But that's all part of the fun!
At the bubble tables you try to create the biggest bubble you can. Bip tried to pull a bubble over his head, but it didn't work.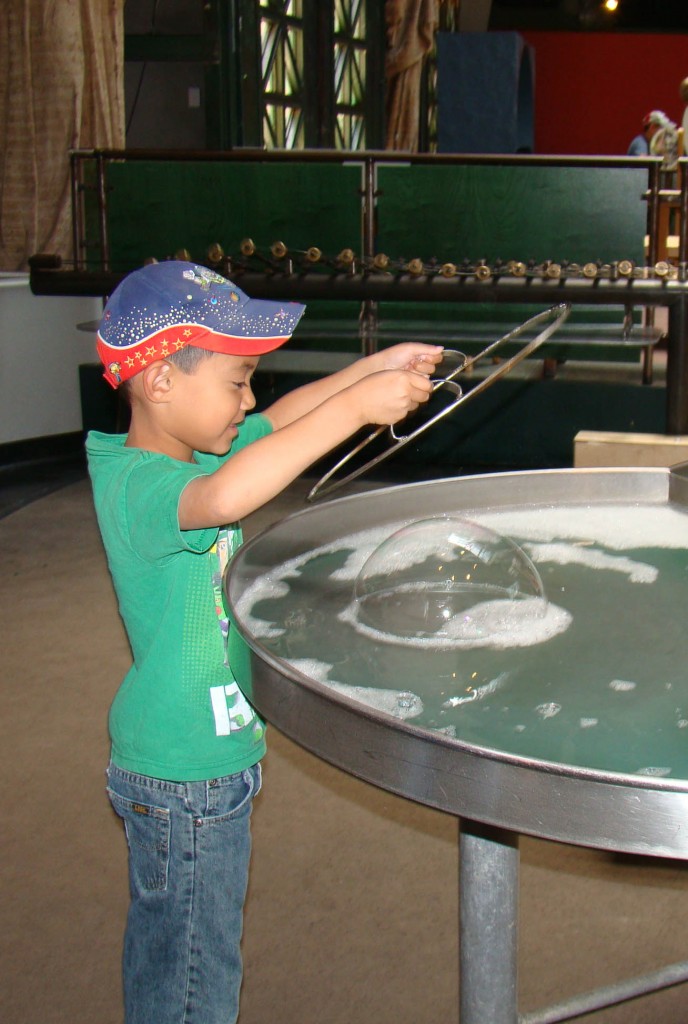 Then we watched other kids doing it and realized that he needed to move faster. And then he got it!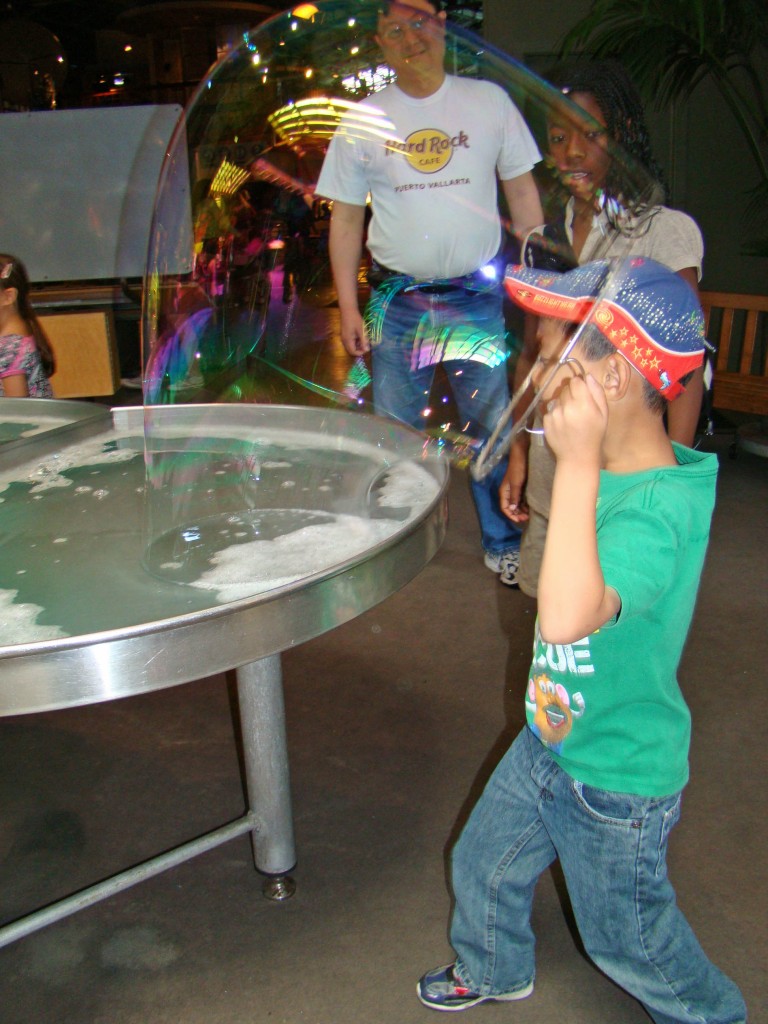 Funny chairs!  This would have been a fun picture of all my boys, but Boo was off with his cousin.  I had no idea where he was.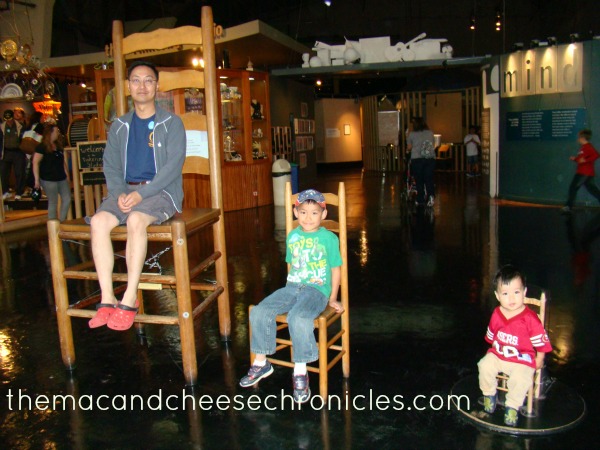 This room was dark and had lights moving across the floor in various patterns. The only point of this was to interact with the light however you felt like. Pipsqueak loved this! He chased the lights, stepped on them, attempted to hop over them. He even rolled on them.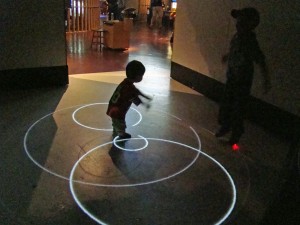 If you go:
The Exploratorium is located on the grounds of the Palace of Fine Arts, so make sure you allow time to walk around outside and check it out, too.
They have a small cafe for food and a place to sit down. Food isn't allowed outside that area. They've also got lockers available for a fee if you have stuff to stow.
Don't forget, they are closed on Mondays!

Print Friendly
More Mac and Cheese, please!