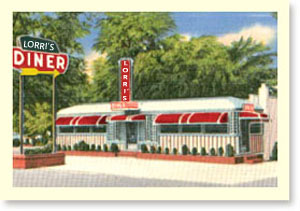 The day after we evacuated from the fire, I realized I had left all my recipes behind.  I knew that I could find some of them online, others were family recipes I could get from my mom.  Others would  suffer the same fate as our house.  Fortunately, we had a happy ending.
This particular recipe came from a Pillsbury Family Fun Cookbook published in 1983 and until very recently, I could not find it online.  So I'm sharing it now so that I can always find…and you can try it, too! This is one of my children's absolute favorites.  Enjoy…
Ingredients
10 oz can biscuits (Grand or Hungry Jack size)
1 lb ground beef
15 oz can kidney beans
1 envelope taco seasoning
4 oz (1 cup) shredded cheddar cheese
1/2 cup crushed corn chips
1/2 cup shredded lettuce
1/4 cup chopped tomato
Instructions
Heat oven to 400 degrees.
Separate dough into 10 biscuits.
Arrange 7 biscuits around sides and 3 on bottom of ungreased 9 inch pie pan; press biscuits to form crust. Biscuits will form petal-like shape around rim of pan.
In large skillet, brown ground beef; drain.
Stir in kidney beans and taco seasoning mix.
Simmer 5 minutes over low heat.
Spoon hot meat mixture into prepared crust.
Bake at 400 degrees F for 12-16 minutes or until crust is golden brown.
Immediately top with cheese and corn chips.
Sprinkle with lettuce and tomato.
Allow to cool 5 minutes before cutting into wedges.
http://themacandcheesechronicles.com/2012/09/13/taco-biscuit-pie/
www.themacandcheesechronicles.com

Print Friendly
More Mac and Cheese, please!