I'm so excited about my latest project!
About 14 years ago, Phil's mom gifted us with her dining room set. The whole thing was in pretty bad shape, but we needed it, so we used it. Over the years we've learned that it is an antique, and 80 years old, at the very least. We had all the pieces restored when we stopped moving around the country and it is looking really nice.
Except the seats. Let me show you…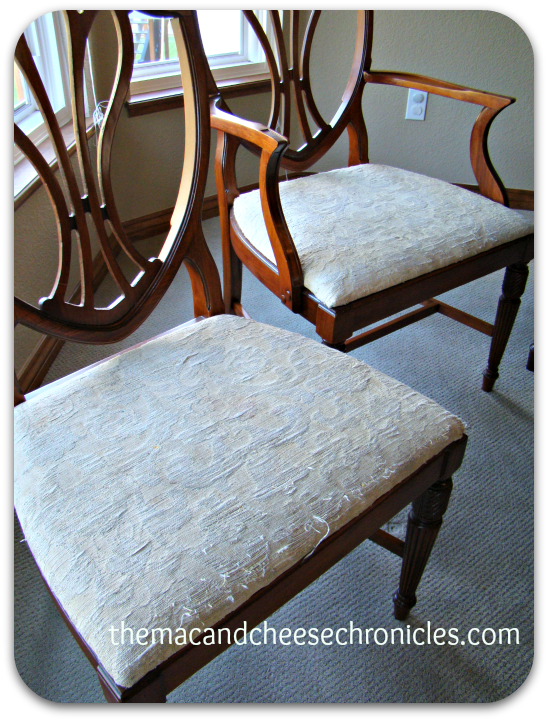 Not too bad, eh? Take a closer look.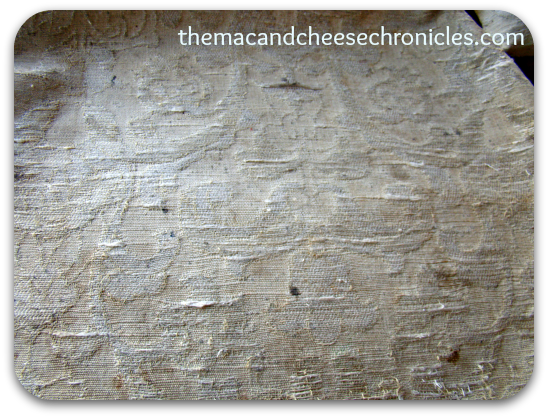 They've been an embarrassment to me every time we have people over. We figure the seat covers are about 30 years old.
Well, my friend Niki is visiting and we took the time over the weekend to finally do something about the chairs. We had Phil removing the seat pads, 4 kids and I removing the nasty fabric and Niki cutting and stapling on the new fabric. It was pretty straight forward work, just time consuming. In about 2 hours we replaced all 6 seat covers. Take a look at them now.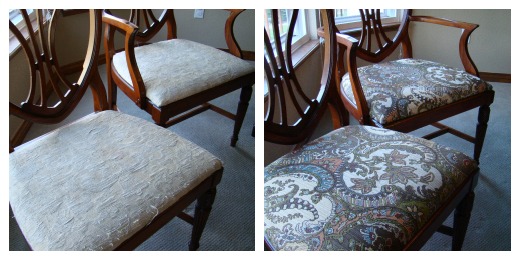 Oh yeah!

Print Friendly
More Mac and Cheese, please!