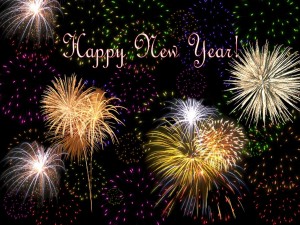 Happy New Year!  Is anybody still out there?  I hope so and I thank you for sticking with me.
In writing this post I realized just how little blogging I did last year.  Hopefully I can remedy that this year.  I'm making some changes in our home that should make things go a little more smoothly and free up a little more of my time.
I tried to write a 2012 wrap-up post but there were many months when I only blogged twice.  Not too exciting and nothing to look back on.  Part of the problem is that as my children have gotten older, they started reading my blog.  I feel the burden of censoring now that they are part of the audience.  There are also a couple of people who like to let me know that they expect me to have something new on my blog all the time and are disappointed when I don't.  Nothing kills my creativity more than people pointing out how I've let them down.
So here I am, not looking back at 2012.  Hoping I can recapture some time and creativity and funnel that back into my blog.

Print Friendly
More Mac and Cheese, please!