This is my husband, Phil (and Pipsqueak).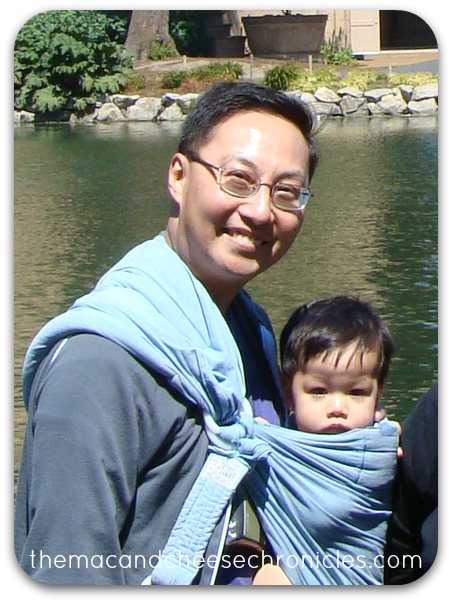 He works for the federal government. He may even know where the Ark of the Covenant is hidden.
One day we had ordered Chinese food and he was picking it up, rather than have it delivered.  As he was leaving the restaurant with our order, a lady was walking in the door.  She said to him, "Good luck with the deliveries."
Yeah.  Not quite.
Nevertheless, Happy Chinese New Year!

Print Friendly
More Mac and Cheese, please!