You've probably heard of the popular 40 Bags in 40 Days project. The point is to collect 40 bags of junk, clutter and unneeded things in your house and get rid of them, all in a 40 day time span. I see it pop up around Lent, being 40 days long and all. But trying to fill one bag full of stuff a day? That's a huge effort and I've got way to much on my plate right now to have that kind of time.
Then my friend Sandy at Falling Like Rain shared something she found on Pinterest. Forty Days of Organization is the plan but this time it is 40 projects around your house to help you be better organized. Now *that* I can do!
I brainstormed my list, mentally going through each room of my house. I only came up with 20 things at first, but I've added to it since then. Everything on my list is something I can finish in an hour or less.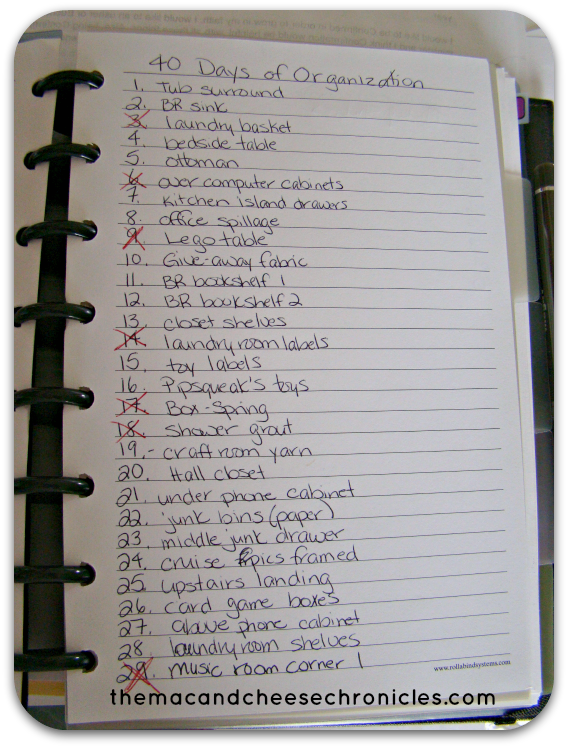 I didn't really get going on my list until Presidents Day. Other commitments kept us from going anywhere that day, so I used the day off to knock out several projects.
I've got to tell you, I love me some lists!  I like getting all those thoughts out of my head and onto paper. I really like crossing things off because that means that Things are Getting Done.  I'm looking forward to arriving at Easter with 40 organizing projects crossed off my list!

Print Friendly
More Mac and Cheese, please!