Last month it was Bip's turn to receive his First Holy Communion. Our sweet, funny little guy was a bit nervous and excited – just like his mama!  He seems so much smaller than Boo was at his first communion, but Bip wore Boo's old suit, so apparently they are the same size.
He didn't really want to wear a suit at all.  But after much glaring and threatening…er, sympathetic nods and patient understanding…he agreed.  He felt better when he saw that some of the other boys in his class wore suits, too.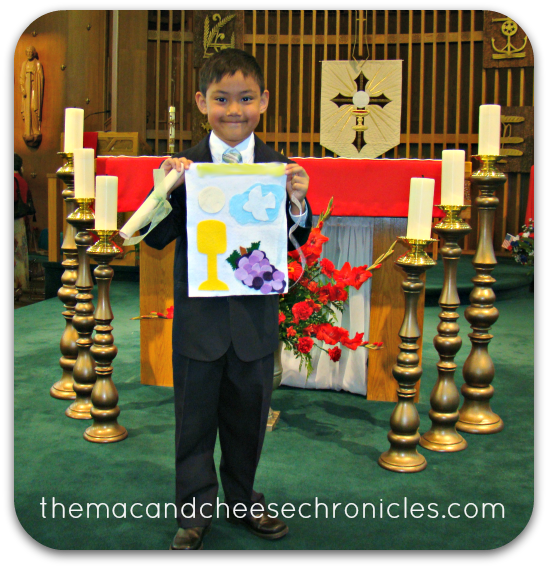 It was Pentecost Sunday, so the church was still bedecked in red from Confirmation two days before.  Funny enough, I made my first communion on Pentecost, too, all those years ago.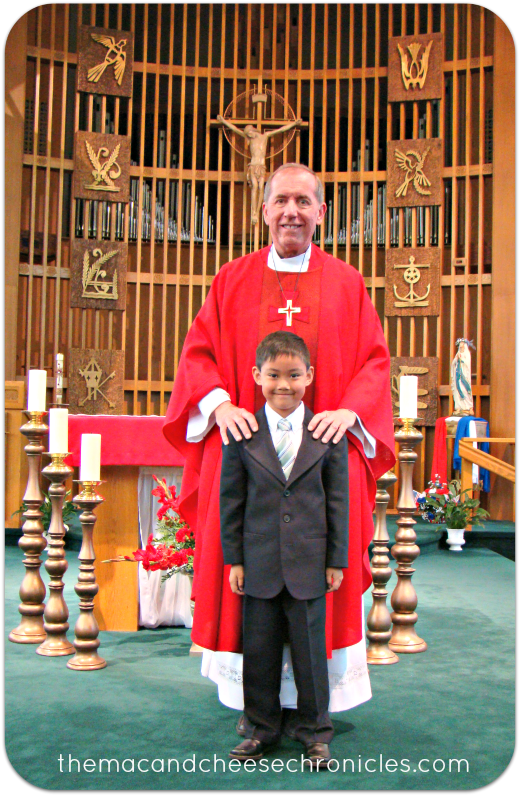 Here we are at the Our Lady of Lourdes grotto at our church. Let us focus on how nice we all look, and not on the fact that Pumpkin is taller than me.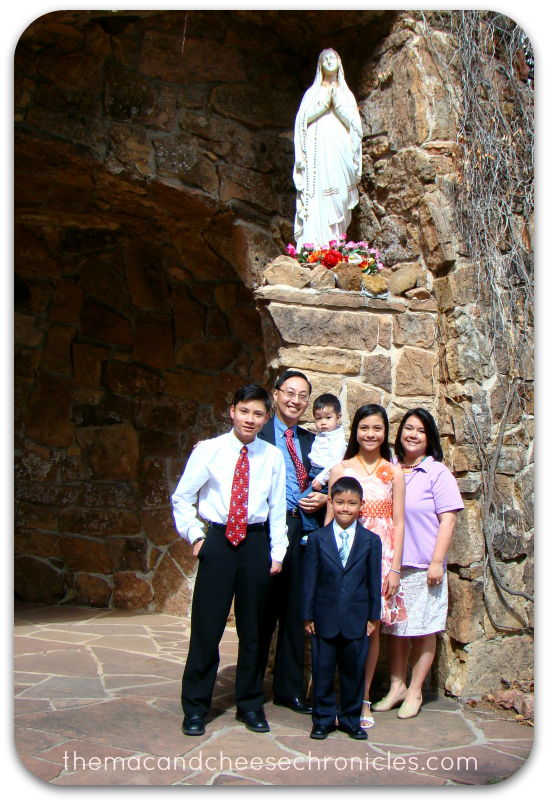 Print Friendly
More Mac and Cheese, please!