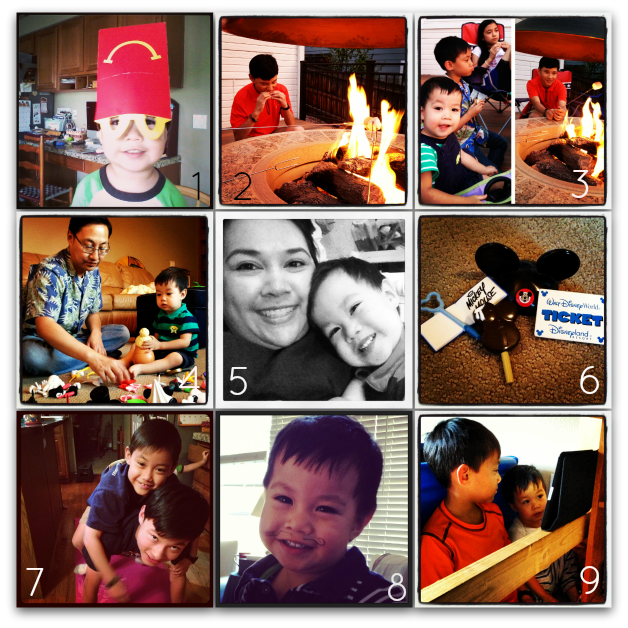 1.  I guess the box was better than the toy inside.
2. and 3.  First s'mores of the season
4.  Playing Mr. Potato Head with daddy
5.  Selfie with baby.  No duck lips.
6. Mr Potato is all set for Disneyland
7.  Helping Boo do pushups
8.  What kind of person would draw a mustache on the baby?!?
9.  Bip and Pipsqueak watching videos in Bip's iPad nook.

Print Friendly
More Mac and Cheese, please!