A little while ago I told you about some of our favorite lesser-known spots at Disneyland. Those are the little details that I love! Another detail I make sure not to miss are the little characters that turn the popcorn in the popcorn cart.What would you call them, anyway? Popcorn crankers? Popcorn turners? I've always been fond of them. When I was younger I would try to figure out how the popcorn got out of their little machine and into the warming area.  (I will neither confirm nor deny that I was over 18 when I figured out that those little guys weren't actually making the popcorn.)
Each Disneyland popcorn cart has a different theme to coordinate with the land they are in, and the popcorn cranker is different in each one.
This is the Rocketeer from the movie of the same name.  He is the first one I ever noticed as being different from the others.  You can find him in Tomorrowland.  I love his little boots!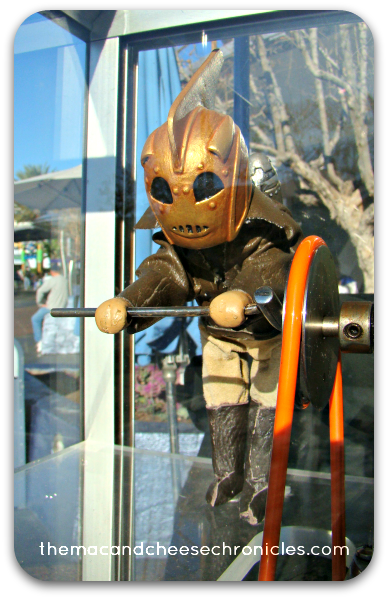 Check out the creepy undertaker!  He is found in New Orleans square, next to the Haunted Mansion (of course), in front of the train stop.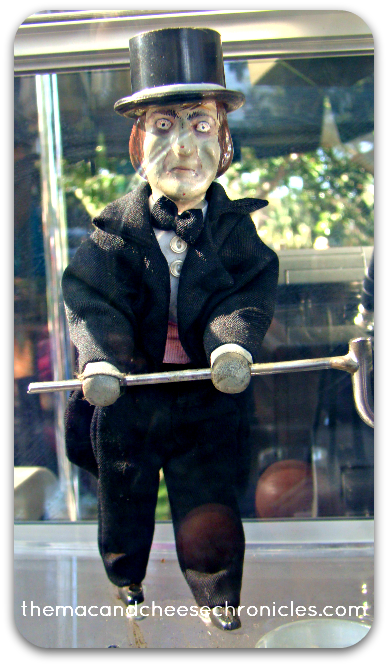 During Halloween, the undertaker is replaced by…the Oogie Boogie!  He might just cook a special batch of snake and spider stew!
This guy can be found in Toon Town.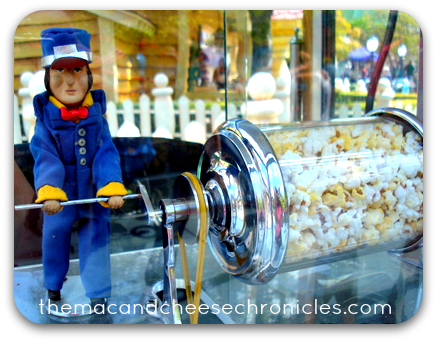 The clowns are usually found near It's a Small World.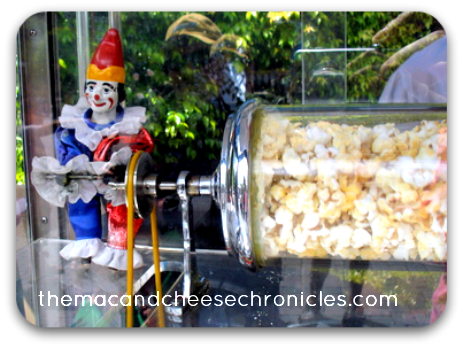 Scary Yeti is next to the Matterhorn.  Just take your popcorn and back away slowly…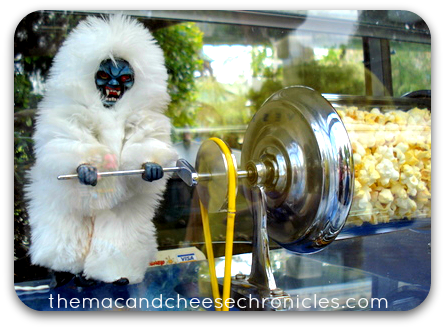 Dapper Dans can be found around Main Street, USA.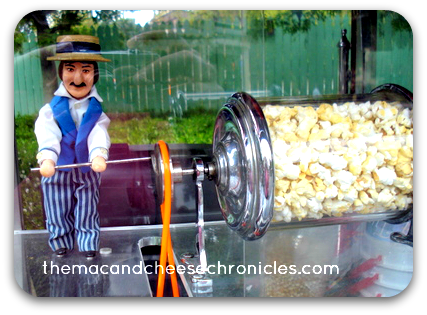 But during Christmas, Santa takes at turn at the popcorn!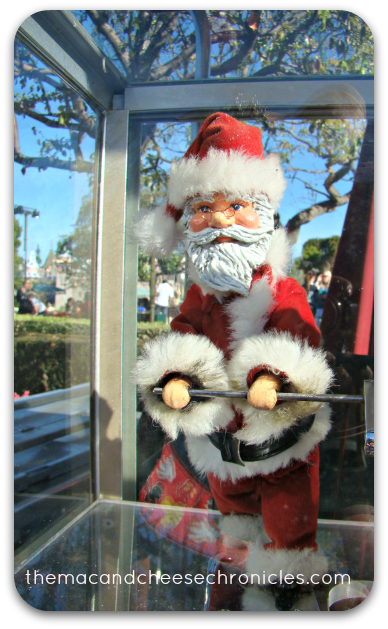 As far as I know, the popcorn turners are unique to Disneyland.  Have you ever noticed them?

Print Friendly
More Mac and Cheese, please!