Whew, a busy week to end a busy month.  We are back to school, but here is a look back at August through my iphone camera.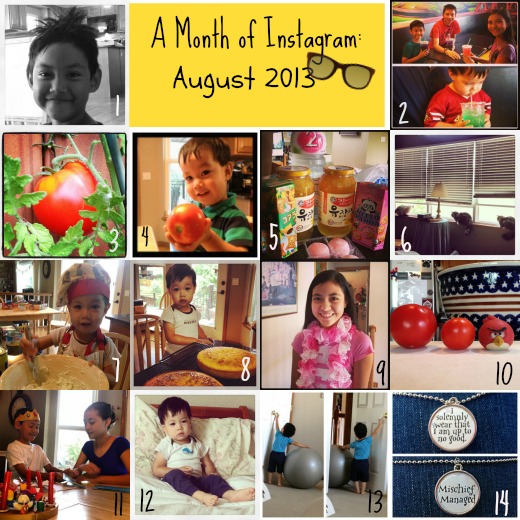 1. A good hair day.
2. Saying goodbye to our favorite soda shop.
3. First tomato
4.  Doesn't it look yum?
5.  Asian store haul
6. Our Cat of the Month Club subscription is coming along nicely.
7.  Helping to bake a cake.
8.  Supervising the cooling cakes.
9. Scarf made by Nana.
10.  One of these things is not like the other.
11.  Opening birthday cards.
12.  He had a Man Cold and the rest of us were his servants.
13.  Escaping from nap time with my exercise ball.
14.  Something new for our shop – a double sided pendant.

Print Friendly
More Mac and Cheese, please!