How can it be the end of October already? Gah.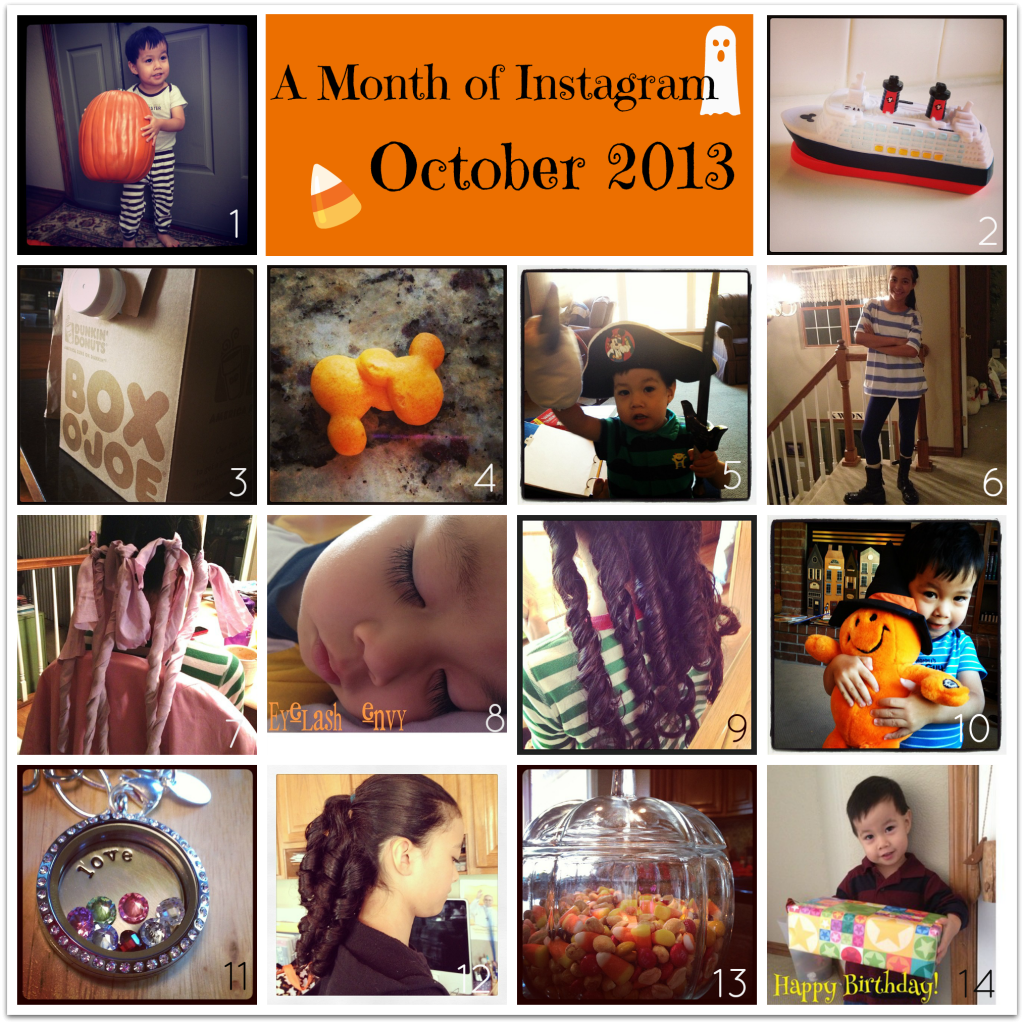 1.  Helping me decorate for Fall
2.  Just last week (at the time) we were on the Dream…
3.  Requirement for early morning Eagle Scout Projects
4.  Double cheesy Mickey cracker.
5.  Arr!  Me pirate!
6.  Found her Daddy's tanker boots!
7.  Clara Curls, Trial 1: rag curls, slightly damp, no product
8.  Eyelash envy!
9.  Clara Curls,Trial 3: sponge rollers, damp hair and mousse
10.  Halloween friends
11.  My new Origami Owl necklace (birthstones of me, Phil and the kids)
12.  Clara Curl win!
13.  Harvest Snack Mix – equal parts M&Ms, peanuts and candy corn.  Display fallishly.
14.  Happy Birthday, Pipsqueak!
Did you actually read all the captions?  There are hints to Major Announcements next month!