Wow.  I did not intend to let a whole month go by without blogging.  I have been using all my computer time making planner pages to sell and setting up an Etsy shop.  But first, let me offer my *monthly undated* pages for free. You will need to add the name of the month and the dates yourself with rubber stamps or stickers or however you like.  I did write in the year for you, so I have some for both 2013 and 2014.  I am offering half size/junior pages (5.5 x 8 inches) and full size pages (8.5 x 11 inches).  This is in addition to the undated weekly pages I offered earlier.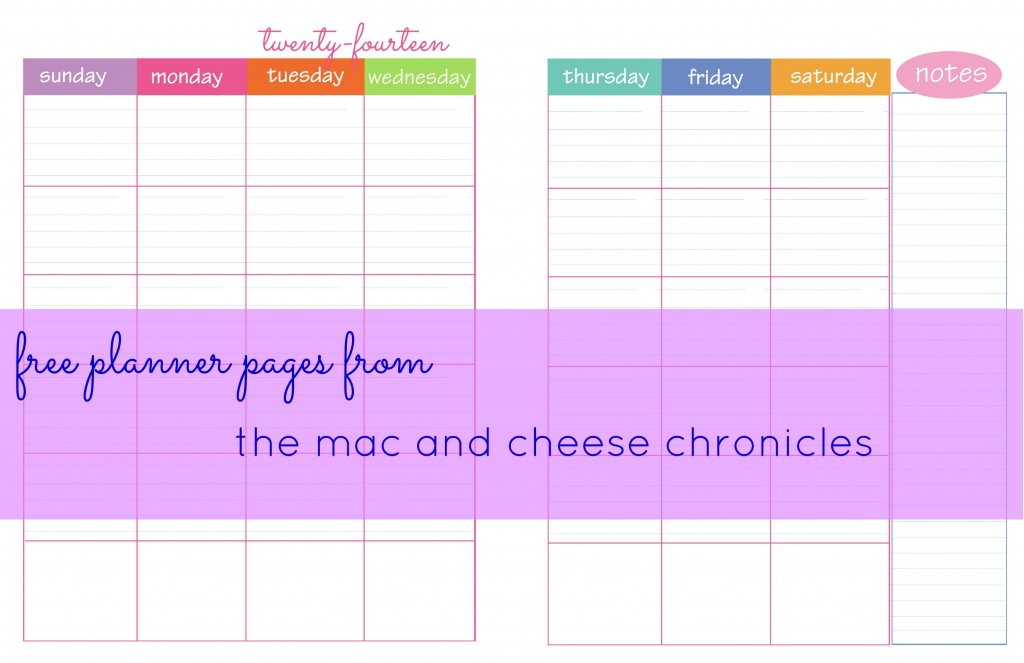 Since I have lots of pages and sizes I put them all in one convenient spot for you.
Planner Pages by Pumpkin Girl Designs
And tomorrow I will introduce you to my new Etsy shop where I have the pre-dated pages available for purchase!

Print Friendly
More Mac and Cheese, please!